Summers can be really hot in many places in India and it is natural for people to look for cool places to spend some time and get relief from the scorching heat of season mostly in the month from May to July.
Thankfully there are many places in India that have a wonderful climate and remain cool during even the peak summer season. There are few places in India which are even covered in snow during the season but are not too much accessible.
However, here is the list of the top 10 coolest places in India during summers. At these places which are easily accessible, you can spend some quality time and get respite from the scorching heat.
Tawang, Arunachal Pradesh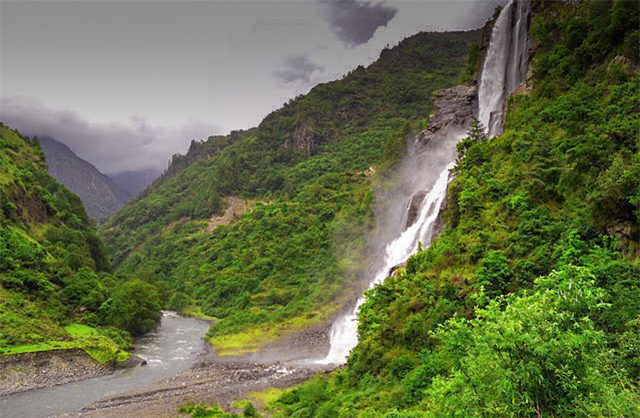 Tawang's astounding beauty comes from its beautiful mountains, and nature's abundant presence. It is a magical place for travelers during summers. It is located at an elevation of approximately 3,048 meters (10,000 ft) to the east of Bhutan
Tawang is also known for its beautiful Buddhist monasteries, so you are really in the lap of peace and love. Autumn and summers bring special charm here, and even the allure of winter is hard to snub off.
The temperature here can be anywhere between 20° C to 5 ° C during May-June months. In this period this place is at the peak of its beauty with snow covered mountains, forests, and frozen lakes.
Sonmag, J&K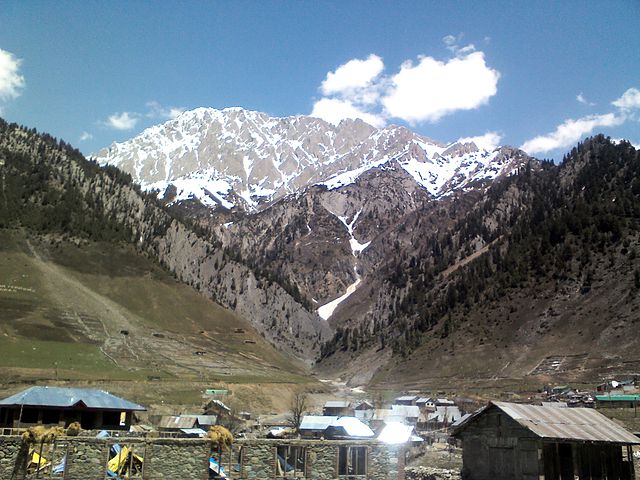 'Meadows of Gold' as it is popularly called; Sonmarg is the destination of glittering glaciers and sparkling lakes. It has a perfect location where it helps it connect to Ladakh.
Sonmarg is a haven for both people who are coming from severe heat of the plains. Its two prime landmarks; the Zojila Pass and the Thajiwas Glacier contribute largely to its popularity. The various options of trekking and camping make it one of the most preferred destinations for people looking for coolest places in India to escape the summers.
Spiti Valley, Himachal Pradesh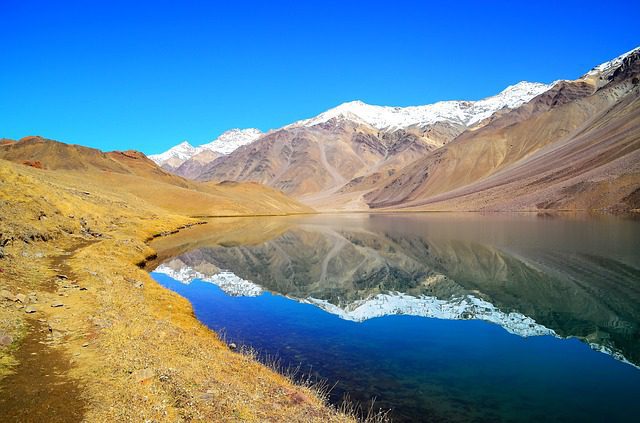 The word "Spiti" means "The Middle Land" that's what it is, this place is the land between Tibet and India. It possesses a unique combination of both Indian and Tibetan cultures. A lifestyle distinctly derived primarily from Hindu and Buddhist beliefs.
Enigmatic and charming are the two words that can be used to define this magical place, a place that can inspire awe out of anyone. Had it been not for the accessibility reason this could have been number one in our list of top 10 coolest places in India during summers
Tirthan Valley, Himachal Pradesh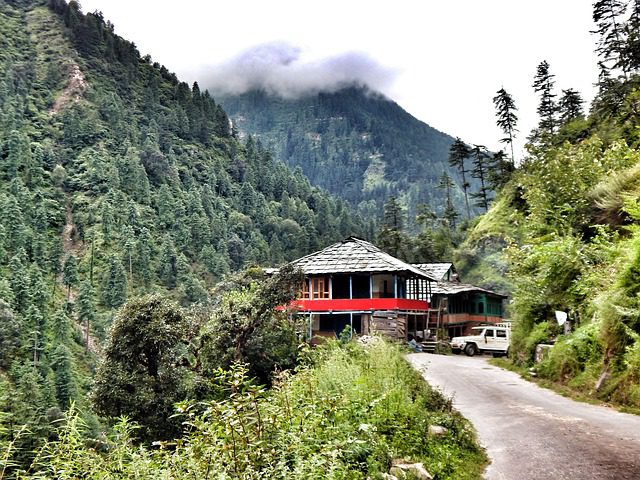 Tirthan Valley is an untouched beauty just a couple of kilometers away from the Great Himalayan National Park. This place is ideal for people who want to explore uncommon places during summers.
The temperature here during summers ranges from 10°C to 25°C. There are numerous adventure activities like river crossing, trekking, trout fishing, rock climbing, etc. This is perfect if you are looking for a combination of adrenaline rush and peace. It is an overnight journey from Delhi to Tirthan Valley.
You may also like our complete list of summer destinations in India
Khajjiar, Himachal Pradesh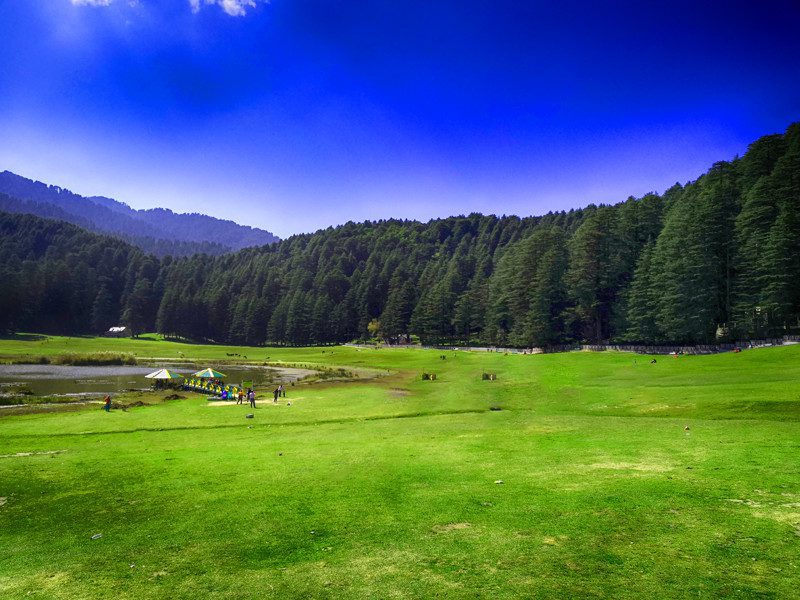 Khajjiar is a small grassy meadow located in the picturesque Chamba valley. It is an important picnic spot whose quiet environs beacon the tourists traveling between Dalhousie and Chamba. The stopover at Khajjiar is a welcome break for the weary tourists.
Respite from heat and scenic wonder is what will sum up Khajjiar for you, which is also called Mini-Switzerland by the way. The summer temperature varies between 26° C to 8 ° C
Manali, Himachal Pradesh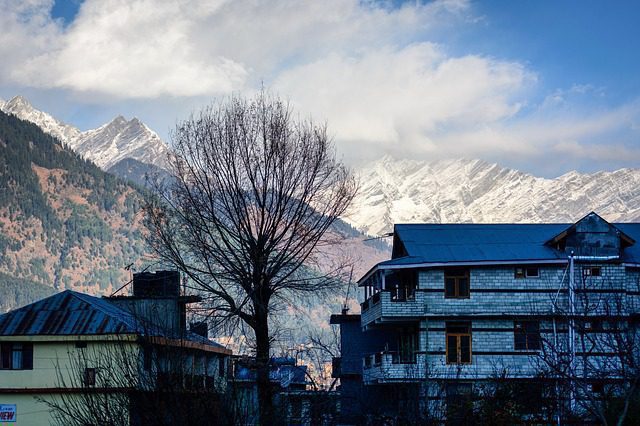 Summer in the beautiful Manali starts in the month of March and lasts till June. It is, in fact, the best time to visit Manali. Road to Rohtang Pass opens during the season and you can see enough snow till the monsoons.
What more, in summers you can also enjoy paragliding, rafting and mountain sports in Solang Valley. Temperature ranges from 10°C to 25°C and the weather remains pleasurable during the day and cold during the night.
Pelling, Sikkim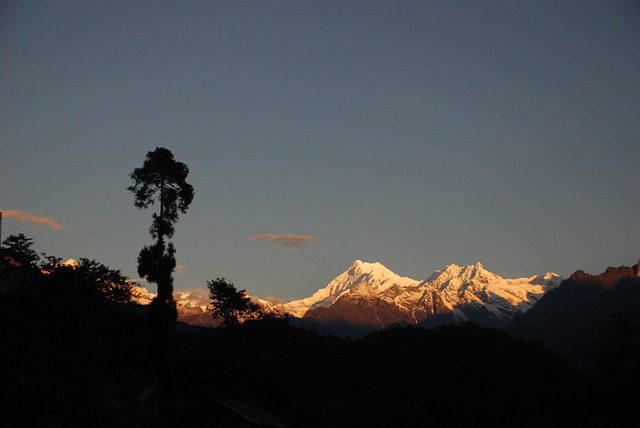 What can be more pleasing than spending your summer vacation in the foothills of Kanchenjunga, the third highest mountain peak in the world?
Pelling is a small town in Sikkim at the foothills of Mount Kanchenjunga. This place is filled with culture and because it is an uncommon tourist destination, its beauty remains untouched. The summers feel like winters here. The temperature here ranges from 7°C to 27°C during peak summers. Some of the must-visit places in Pelling are Sewaro Rock Garden, Singshore bridge, Rimbi waterfalls, Khecheopalri Lake, Khangchendzonga National Park, and Rabdentse ruins.  
Leh, Ladakh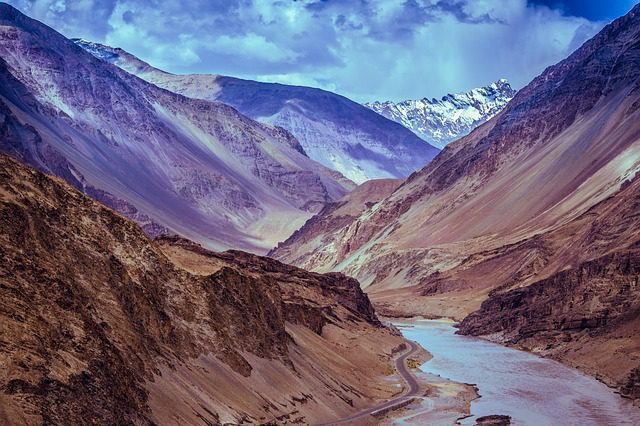 Clear sky, cold weather with a view of snow-capped peaks is what is on offer during summers in the city of Leh, Ladakh. Since it opened in the 1970s, it has forever become one of the favorite destinations for trekking and mountaineering enthusiasts.
And yes the weather is too cold even summers to forget what scorching heat of plains ever feels like.
Mukteshwar, Uttarakhand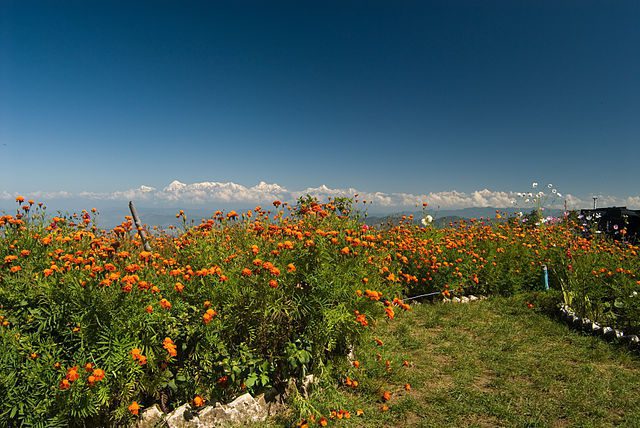 Mukteshwar is a cool and pleasing destination situated at an elevation of 2,285 meters above sea level in Nainital district of Uttarakhand state. Mukteshwar got its name from a 350-year-old temple Mukteshwer Dham whose presiding deity is Lord Shiva.
The top of the mountain on which Mukteshwar Temple stands offers astonishing and marvelous views of the imposing Himalayan range.
You should prefer Mukteshwar than more popular destination like Nainital as it is much less crowded, more beautiful and much colder.
Munnar, Kerala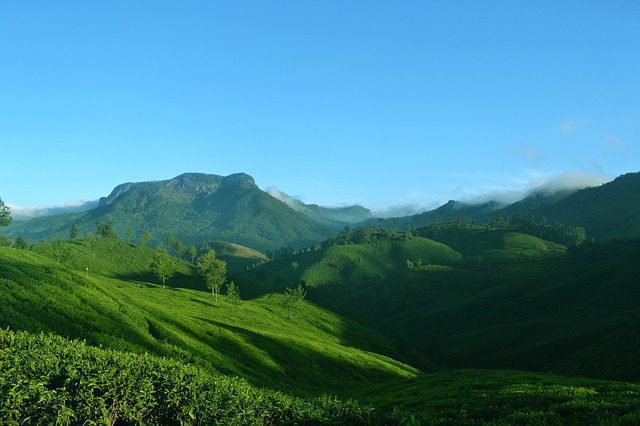 Munnar is an ideal destination to relax and rejuvenate during summers. Though it is a common destination for honeymooners, there are a lot of activities that you can do to get your adrenaline rush.
Summers are pleasant here with temperatures going from 19°C to 35°C. You can also explore wildlife and find rare species of animals. Go camping, trekking, mountain biking, rock climbing, rappelling or boating. You can also go on an elephant safari. Do not forget to try out some authentic Kerala cuisine when you are here.