This is our list of best summer destinations in India and we have limited this list to top 10 destinations to enable you to make a simple informed decision rather than giving you a long list leading to confusion. We have chosen these destinations while keeping accessibility, choice of stay, connectivity and overall weather in mind.
Let us have a look at best places to visit during summers in India 
1. Kashmir Valley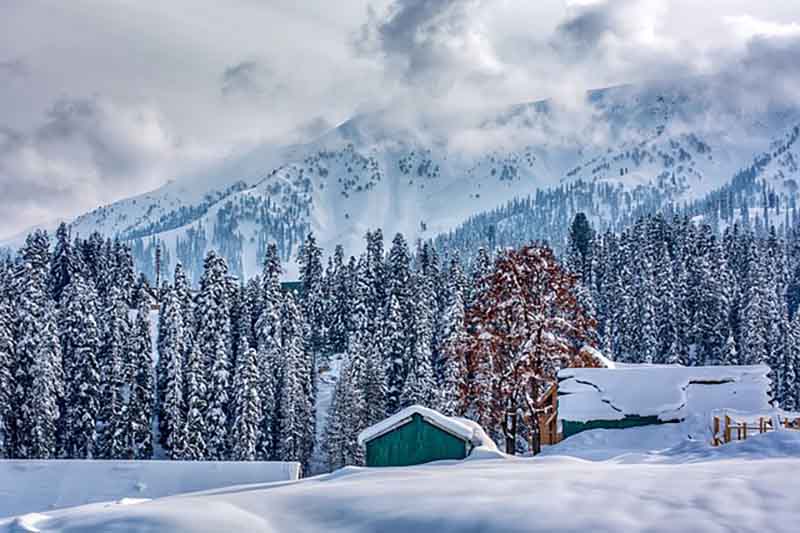 Kashmir is called heaven on earth and quite rightly so. It is one of the most scenic locations in the world and deserves to top our list. You can find snow in Kashmir in the months of May even June in some places in Gulmarg and Sonmarg.
The perfect destination to arrive at in Kashmir should be Srinagar and this can become your transit point to travel to other destinations like Sonemarg, Gulmarg, Pahalgam. We recommend these locations as they are safe to travel considering there in an active separatist movement in Kashmir and I personally had visited Kashmir would recommend against traveling to rustic and village locations in Kashmir.
The food the culture and the people are all amazing. You really feel as if you have arrived at some heavenly location. Infrastructure is also good and so are the properties to stay. Do travel to Kashmir if you have not done so at least once.
I would recommend reading our Travel Guide to Kashmir, which gives you full details about your travel to Kashmir
Why is Kashmir Valley in our Top 10 Summer Destinations in India?
Kashmir valley has great weather during summers in India, you can see snow during summers, great culture, great location, unique food and scenic beyond words.
2. Darjeeling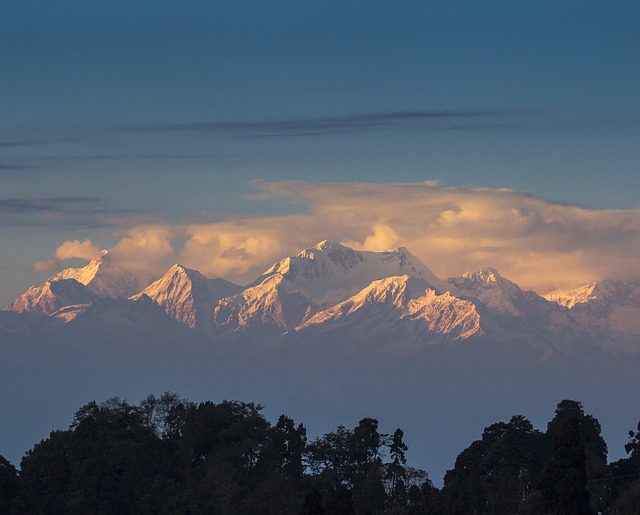 One of the most scenic and wonderful hill stations in India. It's a destination with beautiful hills, tea plantations, and unparalleled beauty.
This picturesque town sits rather precariously on the hillside and has three main thoroughfares, Hill Cart Road, Laden Road, and The Mall. The Mall is the hub of Darjeeling, leading to the crowded Chowrasta (crossroads), lined with bookshops such as the Oxford Book and Stationery, which has a wide range of books on India. Other shops sell teas, curios, and souvenirs.
Vendors offer sets of bright, out-of-focus postcards and guided tours. A rather jolting ten-minute pony ride around the Chowrasta is also available.
Why is Darjeeling in our Top 10 Summer Destinations in India?
Darjeeling has superb weather, good properties to stay and scenic beauty that is unparalleled  also not to forget is the scenic tea plantation and all famous Darjeeling tea
3. Sikkim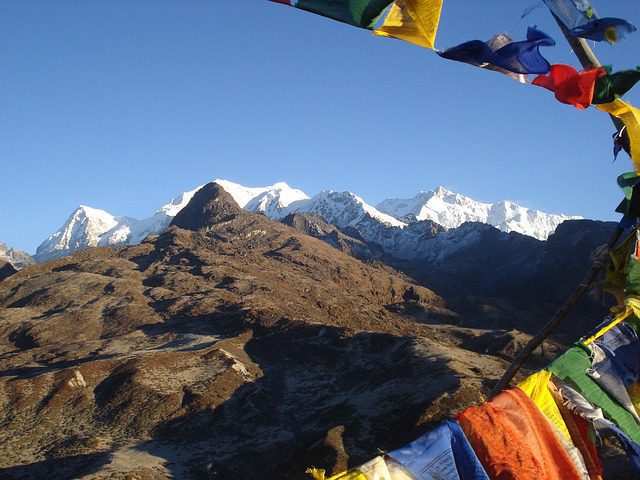 Sikkim is the second smallest state in India and one of the top summer destinations for travel enthusiasts. Sikkim is an area of unspoiled natural beauty, framed by snowcapped Himalayan peaks.
This tour, following the valley of the Teesta river, goes past tranquil monasteries and villages, through forests of rhododendron, to Yumthang where yaks graze in meadows filled with alpine flowers. Along the way, there are charming rural markets, and superb views of the world's third highest peak, Mount Kanchenjunga.
Why is Sikkim in our Top 10 Summer Destinations in India?
Sikkim has enough destination to engage you on your summer holidays, scenic beauty, view of Kanchenjunga, a distinct culture and great food. Need we say more?
We highly recommend our complete travel guide for Sikkim, if this is the destination of your choice this summer.
4. Nainital
Nainital is Situated in the lap of Uttarakhand at an elevation of  approx1,940 m above the sea-level.  It is one of the most famous summer holiday destinations in India during summer vacations for children. The serene hill-station is often pictured as a forested valley amidst which lies a beautiful lake. Though the list of places to visit in Nainital is pretty long, the Naini Lake and the Naina Devi Temple attract the maximum number of tourists.
A summer vacation in India is incomplete without the mention of Nainital. It has locations like Mukteshwar and Ranikhet nearby and I would highly recommend staying a little away from the main city as it can get very crowded during summer time.
Please do visit our link for a complete travel guide to Uttarakhand to know more
If at all you wish to travel for a snow adventure refer our list of best places to find snow in Uttarakhand
Why is Nainital in our Top 10 Summer Destinations in India?
The hills and greenery make the journey beautiful and adventurous, lots of lakes for boating and quality time. Properties are also top notch to stay and a reasonable market for shopping enthusiasts. It is also easily accessible from New Delhi the capital city of India.
5. Ladakh
Ladakh, the land of jagged peaks and barren winter landscape is super attractive and awe-inspiring. Hidden behind this harsh and forbidding facade is an ancient civilization and very friendly people. Beyond the old frontiers lies the land of wilderness with its unaltered character and overwhelming natural beauty beckoning the more intense and adventurous of travelers. This awesome wildness and magic belong to that great land of towering mountains and Buddhist simplicity.
Why is Ladakh in our Top 10 Summer Destinations in India?
See a winter dessert with an unmatched landscape. Feel the thin air with utmost wonder and the natural beauty is simply unparalleled. You will not be able to find a place like Ladakh elsewhere on this planet. Must visit if you have not done already. Summers is the only time you will be able to cope up with harsh winters so that is the time dear travelers.
6. Manali
Manali is a high-altitude Himalayan resort town in India's northern Himachal Pradesh state. It has a reputation of a  backpacking and honeymoon destination. Situated laong on the Beas River, it's a gateway for skiing in the Solang Valley and trekking in Parvati Valley. It's also a jumping-off point for paragliding, rafting and mountaineering in the Pir Panjal mountains, home to 4,000m-high Rohtang Pass.
Why is Manali in our Top 10 Summer Destinations in India?
Adventure, family or just a leisure trip, Manali has some great things to offer. One of the key attractions is Rohtang Pass and Solang Valley. You can find snow in summers at high altitude area. It is just a must visit destinations during summers also due to accessibility, connectivity and some great properties to stay in.
7. Dharamshala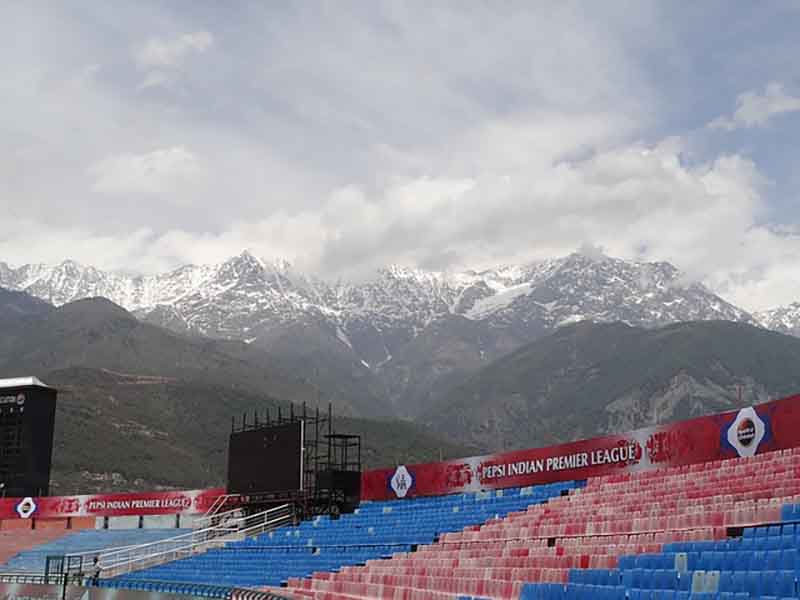 Dharamshala is a city in the Indian state of Himachal Pradesh. Surrounded by cedar forests on the edge of the Himalayas, this hillside city is home to the Dalai Lama and the Tibetan government-in-exile. The Thekchen Chöling Temple Complex is a spiritual center for Tibetan Buddhism, while the Library of Tibetan Works and Archives houses thousands of precious manuscripts.
Why is Dharamshala in our Top 10 Summer Destinations in India?
Tibetian culture and food in India! Wonderful meadows, hills and nearby destination. Good food, what else do you want?
8. Munnar
Munnar is a town in the Western Ghats mountain range in India's Kerala state. A hill station and former resort for the British Raj elite, it's surrounded by rolling hills dotted with tea plantations established in the late 19th century. Eravikulam National Park, a habitat for the endangered mountain goat Nilgiri tahr, is home to the Lakkam Waterfalls, hiking trails and 2,695m-tall Anamudi Peak.
Why is Munnar in our Top 10 Summer Destinations in India?
The tea plantations, accessibility, and the weather are simply unmatched.
9. Kodaikanal
Kodaikanal is a hill town in the southern Indian state of Tamil Nadu. It's set in an area of granite cliffs, forested valleys, lakes, waterfalls, and grassy hills. At 2,000 meters above sea level, the town centers around man-made, star-shaped Kodaikanal Lake, bordered by evergreen forest. Rowing boats can be hired, and hikers and cyclists follow the 5k Lake Road path around the shore.
Why is Kodaikanal in our Top 10 Summer Destinations in India?
Forest, valley, lakes, this is the true nature for you. Good location, scenic beauty, and good properties to stay it has got all the boxes checked for it to become one of the top summer travel destinations in India.
10. Ooty
Ooty, also known as Udhagamandalam, is a hill station in the state of Tamil Nadu, in southern India. Surrounded by trees, central Ooty Lake is a huge artificial expanse of water with pleasure boats. On the slopes of nearby Elk Hill, the Rose Garden is home to over 2,000 varieties of roses. The Government Botanical Garden, created in the 19th century, features ferns, orchids, and a prehistoric, fossilized tree.
Why is Ooty in our Top 10 Summer Destinations in India?
The rose garden, scenic beauty and used to be and still is one of the favorite hill stations of Bollywood. It has got everything to mesmerize you.
You can never go wrong with either of these top 10 destinations for summer travel in India. Do share and comment on the post if you liked it!