A beagle dog lunges onto a child in an elevator and the elderly woman pet walking the dog seems unruffled, the video has gone viral and has been covered by all major Indian media houses.
People are furious and critical of the dog owner the 10-Year-old child's father later confronted and this video too became viral.
The incident took place at Rajnagar Extension Charms County Society of Ghaziabad at 6 pm on September 5.
In the video, a pet dog accompanying a woman was seen entering the lift. After a few seconds, the dog jumps and bites the boy. Surprisingly, the woman doesn't seem to even bother to check the child even once as he keeps groaning in pain
There were reports that the housing society was planning to ban dogs in elevators. Animal rights activists vowed to oppose the move and take action. The owner of the dog involved in the incident was immediately booked by the Ghaziabad police.
Merely days, after the child was bitten by a pet dog and its owner, received flak on social media for her conduct, a video showing a pet dog biting a delivery boy inside an elevator in Noida's Apex Society has gone viral on social media.
The incident is similar to the Ghaziabad attack and occurred in a similar fashion with the man being attacked in the lift of the housing society.
The incident was brought to the fore by a Twitter user who shared the CCTV footage from the lift. "Another attack at Apex Athen Sector 75, Medicine delivery guy from max bliss white house attacked by a dog," the tweet read.
It was soon revealed that the delivery boy was immediately attended to by the dog owner and the matter was amicably settled.
What it reveals about evolving general Indian mindset when it comes to pet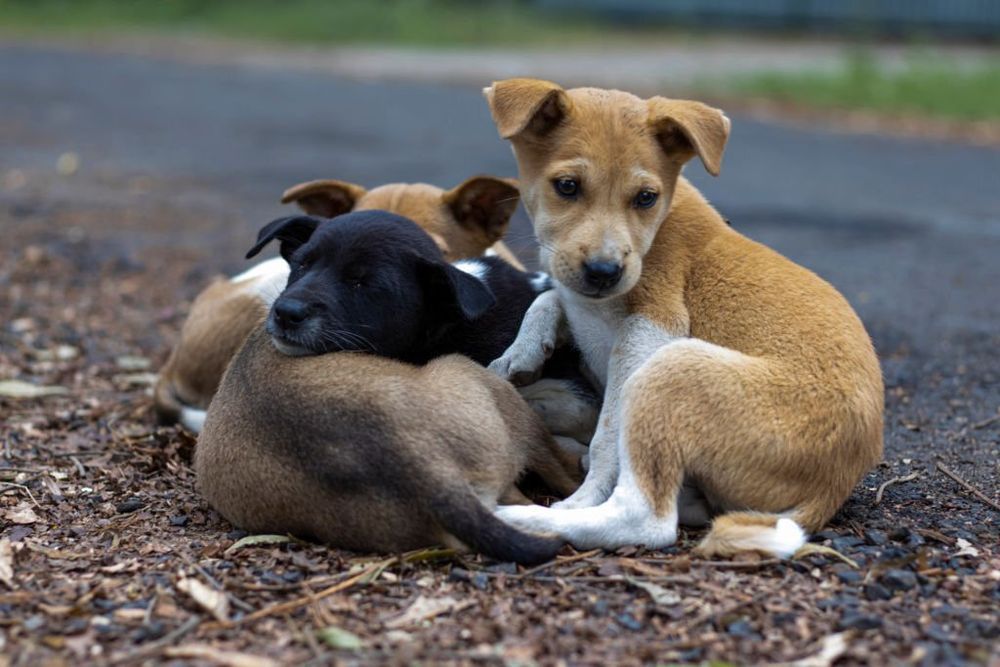 Simply put there are a lot of gaps on both sides, those who have a pet and all others. Sadly, they are mostly in the confrontational mode, more so in modern urban societies and RWAs.
There are no rules set for breeders in India. Most often poor quality parents give poor-quality pups. People are unaware of the systematic approach to breeding and are only driven by the financial motive.
In many countries, exotic breeds are mandatorily checked for eyesight, general health, and bone quality, but the system doesn't exist in India. Ownership of exotic breeds is limited mostly to urban centers due to the high cost involved in parenting.
Many get dogs either as guard dogs or to show off. They don't really invest in exercise, hygiene, socialization, and training leading to the dog becoming aggressive.
Surprisingly, Pet owners in India still believe that dogs should be kept outside the home. Those who keep pets at home do not register their dogs with government authorities and vaccination and other pet grooming initiatives are either missing or absent. Many pet owner brings their dogs for loitering in public from urinating to pooping and never bother to remove them.
On the other side, those who don't feel like having pets believe they are a nuisance. In a country like the US and other developed countries, it is hard to find stray dogs on the street, for India stray dog incidents are a common sight.
People carrying sticks can be seen walking the street early in the morning and late at night to protect themselves from stray dog attacks. This creates fear and leads to unprovoked reactions to genuine pets and their owners who know how to care for their pets.
Those who don't own a pet often get offended and believe that pet owners/lovers give more importance to pets than humans. This has more to do with their experience with stray dogs and limited awareness about quality pet care.
Ironically, Indians historically and culturally revere dogs and other pets. The scriptures stress feeding animals, especially dogs, on Saturdays. According to the Puranas, Indra's female dog, Sarama, is the mother of all wild creatures.
Many Indian temples have dog murals. The Pandavas erected the KilkariBhairava temple in Delhi. vehicle. The same goes for Gujarat's Goddess Hadkamai, whose Vahan is a dog. The Khandoba and Mallana in the Deccan plateau and Revanta on the Eastern plateau (Bihar and Bengal), are all revered as guardian deities of animals.
India is evolving and so is its approach to pet care, but most of the common issues can be gradually addressed by government actions and awareness programs. Widespread spaying and neutering of street dogs is a solution most activists agree on.
The stray dog problem needs to be addressed and proper regulations regarding pet ownership need to be formulated and executed on the ground.