This is our list of 10 Must buy items for Holi to prepare you for the great festival we all know as Holi. Holi is the festival of color, celebration, bonding, and unlimited happiness. We all celebrate Holi in our own unique way.
We buy clothes, prepare dishes, splash color, meet family and friends and whatnot. This shopping list for Holi is for a complete family Holi celebration with the same vigor and vibrancy that Holi is Known for.
We have started with absolute essentials things to use on Holi. Additionally, below the essentials, you can find some amazing Hoi items list that you can buy this Holi in 2020 to make it even more Colorful.
Meanwhile, do check some of the interesting facts about Holi to know the lesser-known facts about the Holi Festival.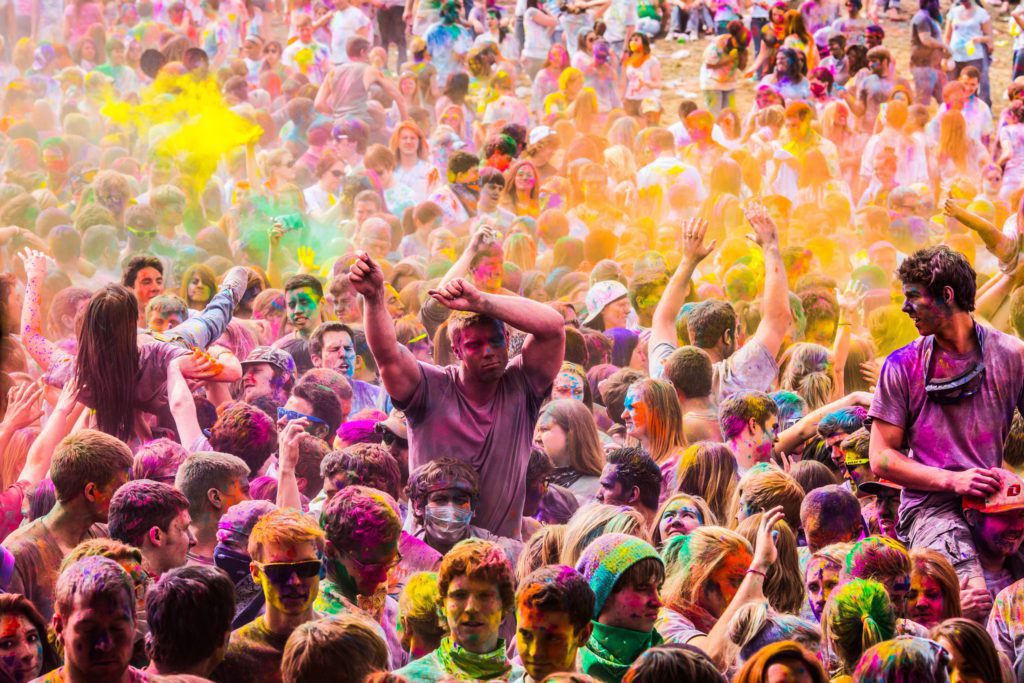 We have prepared a must-buy item list of items that you can get at a click of a button. This list is compiled by getting feedback from many people and trying the items ourselves.
So without further ado let's have a look at our 10 Must buy items for Holi
1. Stitched dress for women to wear on the occasion of Holi
This dress looks unique and wearing it on the evening of the Holi celebration is going to make that appearance unique. We have chosen this dress based on the feedback of many interested parties for sure! This was the most difficult selection is our list of 10 Must buy items for Holi
Material: Cotton; Color: White; Pattern: Embroidery

Neck Type: Round Neck; Sleeve Type: 3/4 Sleeve; Item Length: Calf Length
2.

Embroidered Cutwork Machine Embroidery Cotton Kurta
I personally liked this dress very much. It is simple, clean and elegant. It will completely fit the overall intended sober look quite desire on the occasion of the festival of color Holi
Men's Embroidered Cutwork Kurta, Pure Cotton (60's cotton base fabric) Mercerized fabric, thread work, machine embroidery.

Sleeve with a loose fit for free and comfort feel. All seams finished with overlocking or closed seams.

Mandarin collar with wooden button closure (coconut shell button) fused with soft interlining/pasting for comfort fit at the neck.

3 pockets, one patch pocket on the top left-hand side and two on both the side seams.
3. Sherwani Suit Dress with Jodhpuri Breedges and Dhoti Combo Set For Boys
Dress that the little boy will love. We have tried to cover the selected range of Holi dress for the family and this one is for our little boy from 10 Must buy items for Holi list
Contains:1 Kurta And Breeches Set

Material: Banarsi Cotton Silk, Color: Maroon, Fit: Regular

Dry cleaning is recommended
4.

Dot Design Choli & Lehenga With Zari Work
Dress that the little girl will love. We have tried to cover the selected range of Holi dress for the family and this one is for our little girl from 10 Must buy items for Holi list
Silk lehenga

Dry cleaning is recommended

It comes with Cotton Inner Lining

Let your princess shine out in the crowd this Holi in this stunning lehenga designed with zari and patch border work.

Complete Holi ethnic wear
Now, as shopping for a dress for the family has been covered by us. we will move to the next line of recommendations And ladies please forgive us if you do not completely like all of them.
We had to be extremely careful to come up with the selection for you. We know how detail-oriented you are!
5.

111 Big Magic Balloons Bouquet
Well, kids will definitely want them, so why not provide them with the bulk option so that they don't frequent the shops again and again and many a time buy poor quality balloons. This is the first option out of our selection of two items.
6.

Gift Bag Herbal Gulal Pichkari And More
This a one-stop item for all your Holi needs, you get herbal Gulal, Pichkari and much more.
Content: 4 Vedant Herbal Gulal 100 Gms Each 1 Pichkari (Squirter) 1 packet of 100 Pcs Water Ballon 1 Pc Chandan Total Unit = 7

And of course, these are for External Use Only. Not that I was telling you that would consume them!
7.

Holi Herbal Gulal Tota Gift Pack 10Pcs of 100 Gms Pack
Herbal is the way to go on the occasion of Holi. For Holi Celebration, Skin Friendly, Natural Fragrance Handmade Holi Gulal-Pack of 4 Assorted Color should be enough for a small family. Play Holi the safest, hygienic and healthy way.
This Gulal is made from the naturally procured ingredients, This pack contains assorted color & it will be set as per the availability. Product Weight 80 gram each
Completely handmade, Natural fragrances, soft & glossy, finely filtered, made if maize starch & over petals
Best before 24 months from the date of packaging
This product is free from any allergenic potential offering non-toxic, pure and safe Holi Gulal
Keep pouring the colors, celebrate with peace of mind.
8.

Holi Water Shooting Balloons
Well, kids will definitely want them, so why not provide them with the bulk options so that they don't frequent the shops again and again and many a time buy poor quality balloons. This one item should suffice and give you peace.
9.

Holi Water Balloon Pumping Station with 200 Water Balloons
Kids will really love me for recommending this item. I know that they are going to be extra naughty with this item but childhood is all about having fun, at least on "Holi it is bura na mano Holi hai" don't mind its Holi! Kids are our favorite in the 10 Must buy items for the Holi list.
Fill balloons with water or air tired of using your kitchen sink at birthday parties to keep the kids happy using this handy water balloon nozzle pump will keep the party outdoors this all-in-one kit is great for any summer fun
Works in seconds replenish your water balloons in seconds flat with this nifty tool and drench your opponents from head-to-toe. Great for poolside battles. Simply place one the included 200 water balloons on the nozzle, pump 9 times and press the lever on top. Water will instantly fill the balloon. Tie it off and get back in the action
Stay mobile pump measures approx.12″ Tall with 5″ diameter. Great for travel and outdoor BBQs
This pump has 3 functions and can be used to fill balloons with water, air, or the pump can be used as a spray bottle. Color of the filling station will be at random between blue, green, and red
10.

Happy Holi D-3 Gift Coffee Mug
Holi is all about meeting people. We meet family, friends, and foe (yes!) and share the happiness with them. This item can be a less expensive yet great gift for visitors and hosts. A small gesture goes a long way in sharing happiness on a colorful day.
Please do comment and share this 10 Must buy items for Holi for others to benefit. Do give us your feedback by commenting
Bonus: Some unique and amazing item list for Holi
1. Party Props Set of 40 props craft party item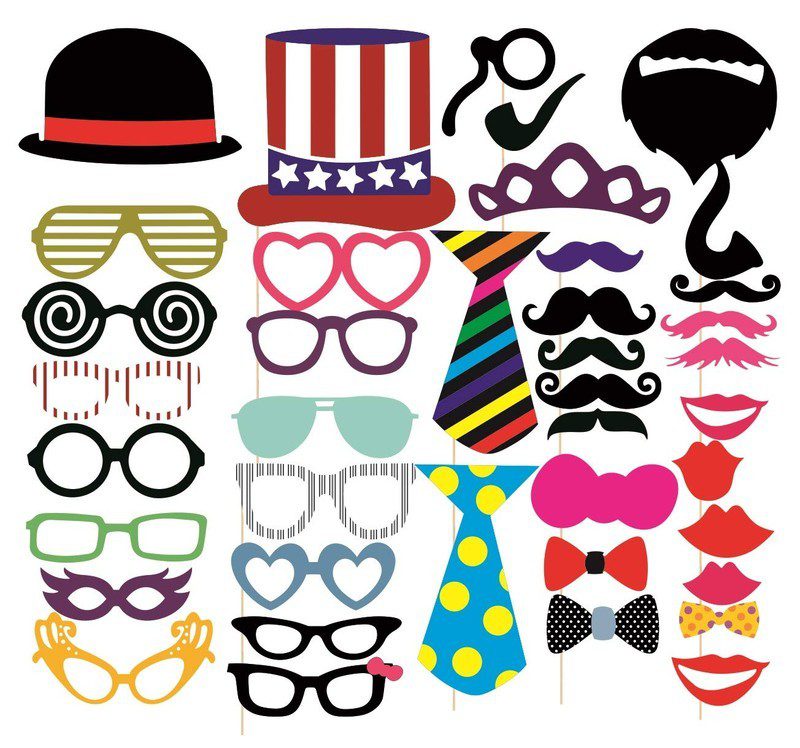 Holi is all about having fun and props are the perfect Holi items to just multiply the fun. There is a large variety of props and in sufficient numbers to take care of a group or family. A must buy if you would listen to us.
LARGE VARIETY: 40 pieces super value pack. Hundreds of combinations of Hats, Funny Glasses, Colorful Ties, Mustaches, and Lips. Bring Huge Fun to Birthday Parties, Wedding Parties, Engagement, Graduation Parties, Holiday Parties, Family Reunions, etc.
VIVID COLOR: All the props are printed on high-quality thick cardboard in vibrant colors exactly as shown in the product images!
EASY TO USE: Simply select whichever props you will be using from your 40 piece kit, and then glue them to the wooden sticks (included).
TIMEPROOF MATERIAL: Made of card paper and hardwood stick, they will accompany you on your every event without fading out colors
SAFE DIY DESIGN: The package comes along with dual tape glue, so you can stick the card paper to the wood stick by yourselves without using melted wax, which is safe for kids
2. Happy Holi Decoration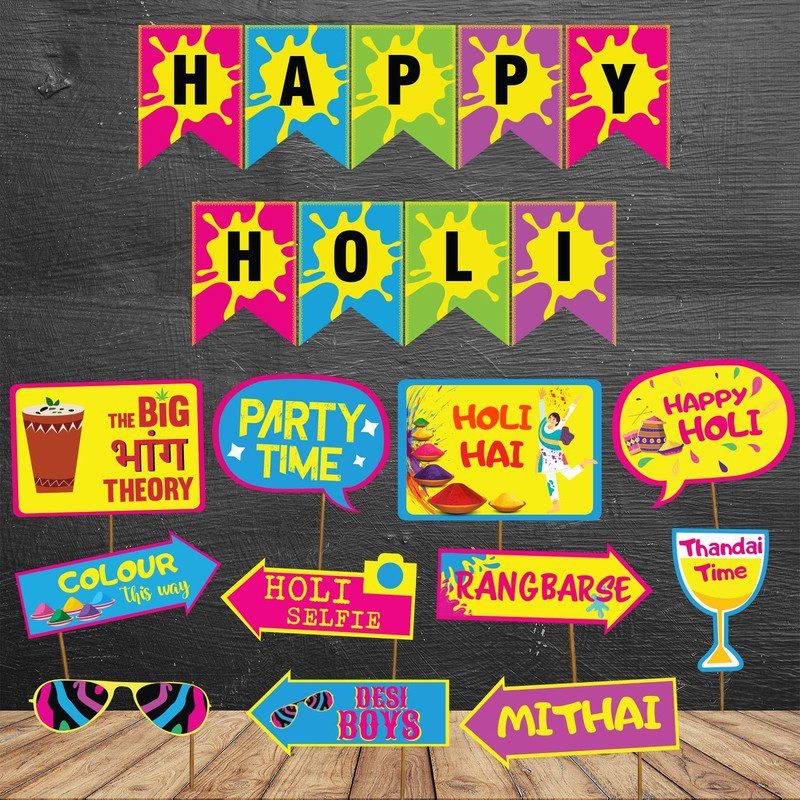 Adding to the props you need a decoration that can make the whole atmosphere awesome and fun-filled. It has a Holi banner and some props too!
Package Contents: 11 pieces of Holi photo booth props, 1pc Happy Holi Banner – Multicolor
Photo Booth Props Kit and banner, good choice in Holi party decoration
Material: High-quality paper used
Decoration for Holi Festive, Home, Club, Couple, Family, Gents, Ladies, Society
Holi Special props, great fun these simple but cute photo props would create lots of fun in this Holi for you and your friends in this Holi
3. Holi Water Gun with High- Pressure Holi Pichkari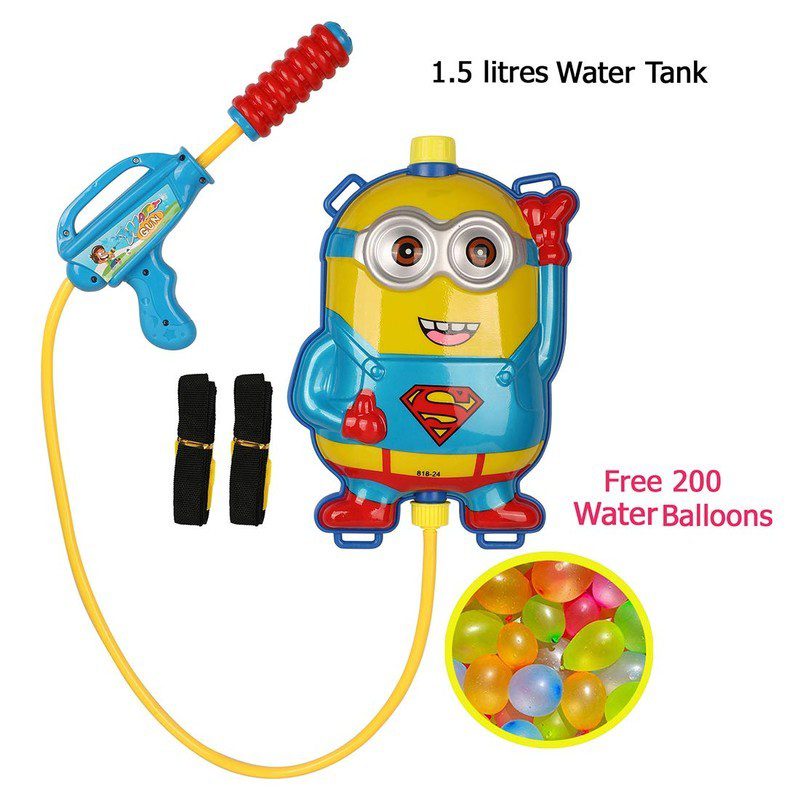 This is for all, kids, adults and everyone who wants to celebrate some maddening sprinkle of colors, with lesser effort!
Capacity – 1.5 Ltrs ; Character- Minion
Best Quality Water Gun Pichkari for Summer & Holi Festival. It is ideal for water wars, outdoor fun, beach fun, yard play fun, pool fun or any outdoor activities for kids.
The Gun Works With Pressure Technology, Just Pull The Half Part Of The Gun Back And Forth To Create Pressure
This Holi Festival, You Can Celebrate To The Fullest Extent By Getting This Water Tank From VikriDa For Your Little One. Your Child Can Fill It Up With Coloured Water And Drench The Whole Neighbourhood On That Day. Adorably-Designed Water Tank
Lightweight Schoolbag style strap design, easy to play, without burdening the child.
4. Holi Party Mask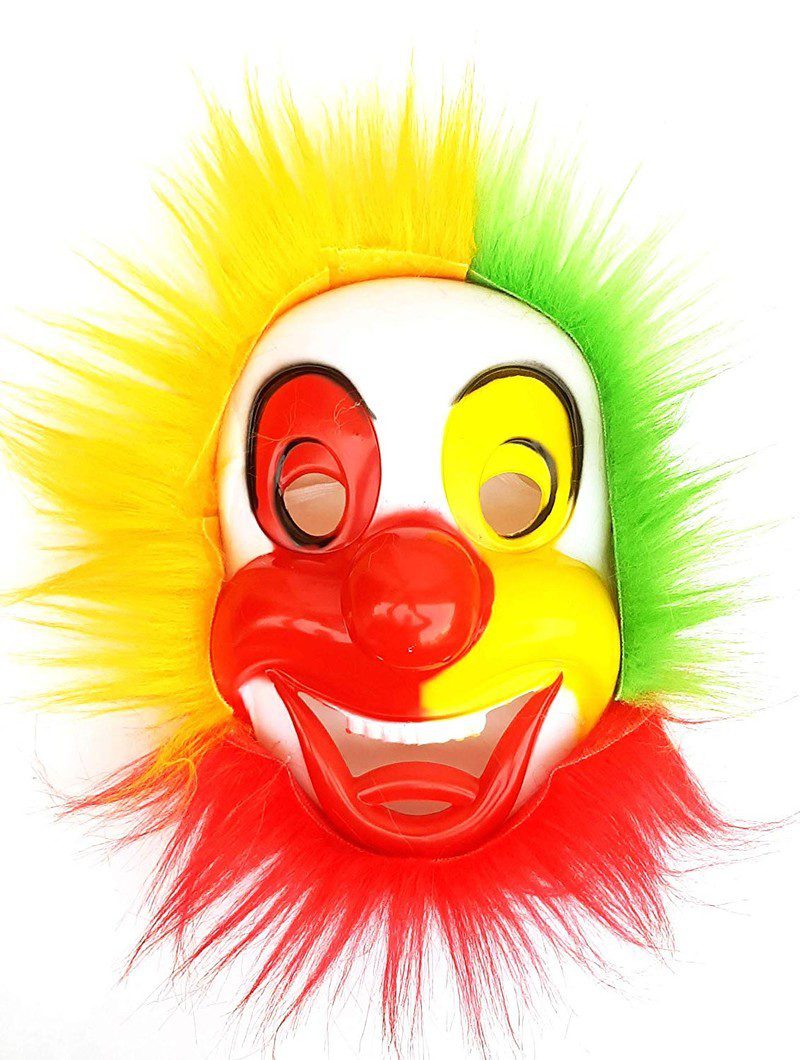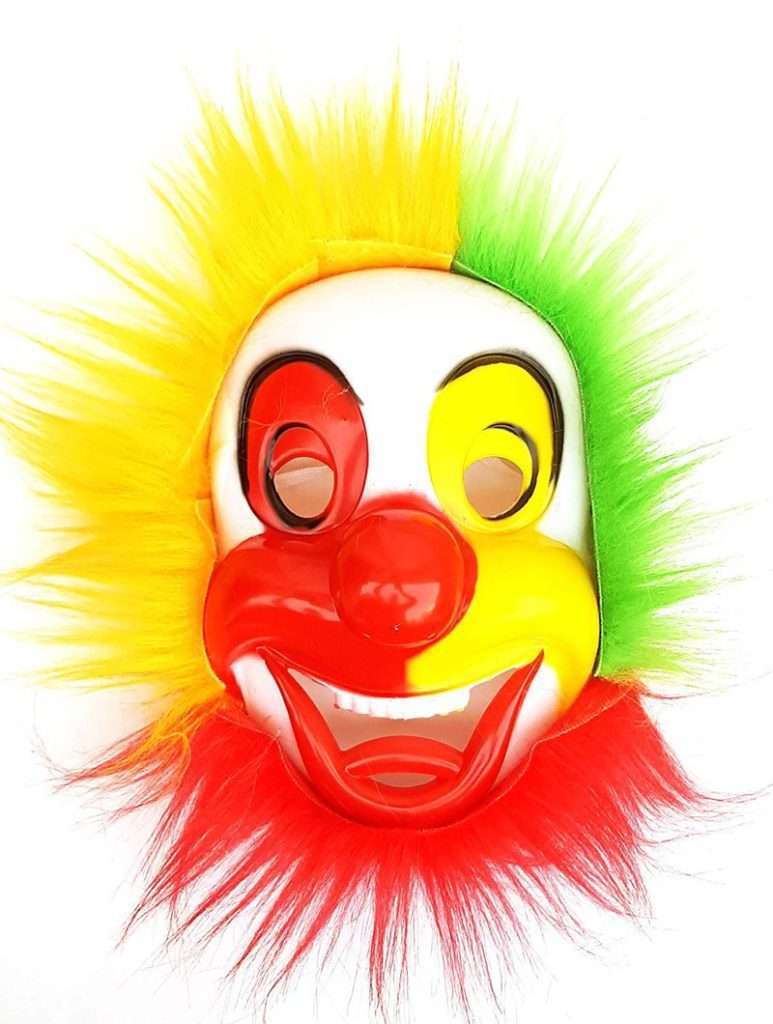 This joker mask will take your Holi celebration to just another level. You can use this party mask for other party events too, but for Holi, this will be just amazing.
Captain America "Avengers" Mask for Holi celebration, Costume Parties, Cosplays and Dress Up Kids Boys Birthday Theme Parties
Flexible band to fit most
Captain America Avengers Mask for Kids party, birthday party, baby shower Avengers theme party props item
Fun for kids
Kids can pretend to be their favorite Super Hero
5. Holi Special Silver Pichkari with Bucket Gift Hamper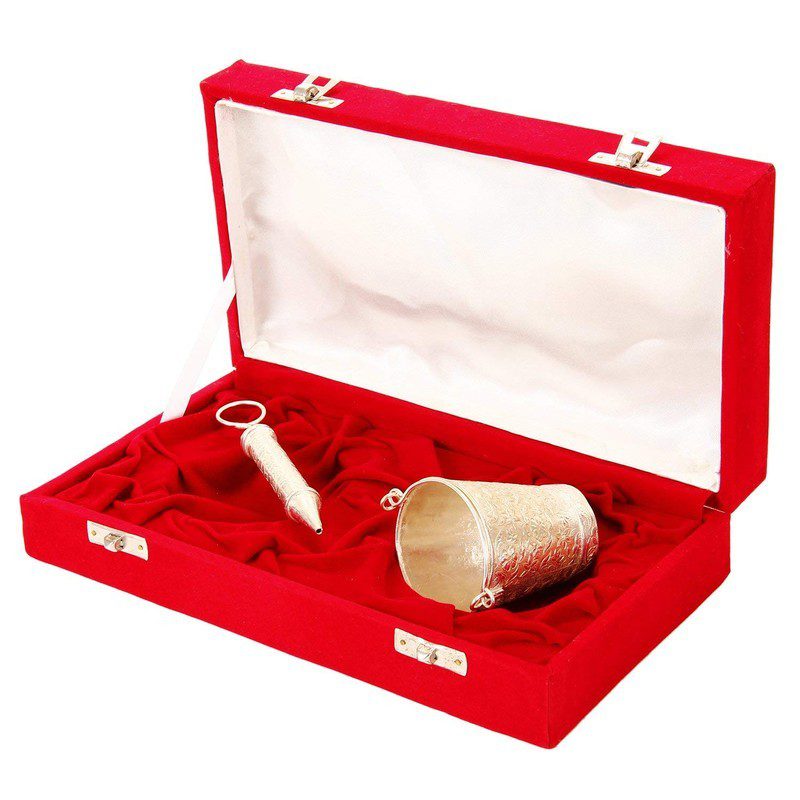 Holi is also about meeting and bonding with others. Sometimes we have an opportunity to meet friends and family after a long time. What could be better than to gift this fantastic silver pichkari with a bucket and make it all more memorable?
We hope that you liked our list of Holi items if you are wondering some of the best places to be on Holi, we have that too covered for you – List of best places to celebrate Holi in India.