Himachal Pradesh is undoubtedly one of the most picturesque states in India. For snow enthusiasts who want to witness snowfall this winter, while enjoying a sip of coffee in the white blanketed snowscape, there are some amazing places to enjoy snowfall in Himachal Pradesh.
someone who has extensive knowledge of the landscape in Himachal Pradesh will tell you that there are many places which are covered in snow almost throughout the year and it snows even in summer months, while in nearby plains people suffer excruciating heat. All thanks to the great Himalayas, but these are not your typical destinations to visit with friends and family.
Here we'll talk about destinations that are easily accessible, comfortable to stay and safe to travel even during cold winters. Make no mistakes it snows and snows really good at these places.
1. Narkanda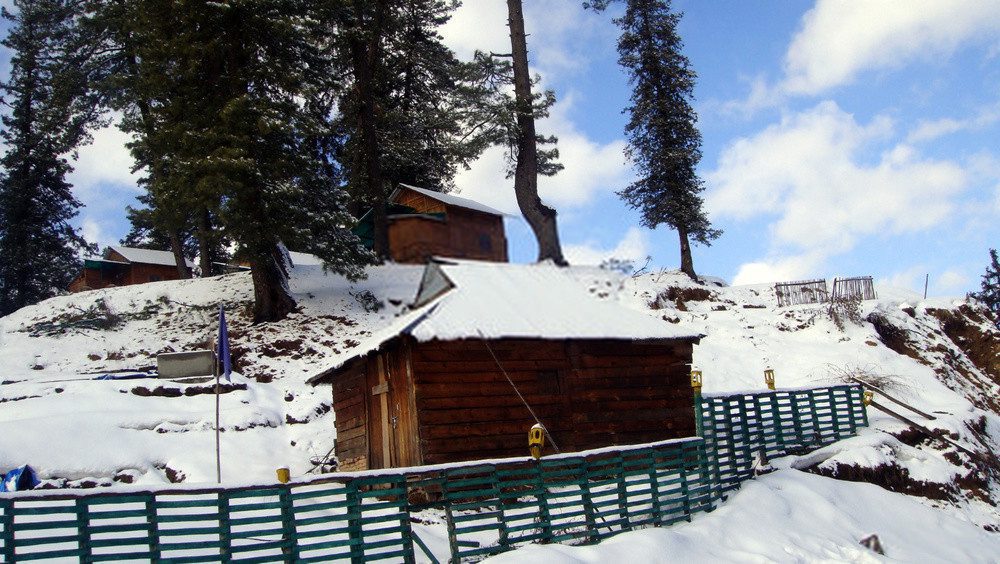 Narkanda simply tops our list of 'best places to see snowfall in Himachal Pradesh' and it deservedly does so. Narkanda is one of the most accessible places to watch the snowfall and snow-clad landscape in winter.
Hardly 360KM from the national capital of Delhi and around 64KM from Shimla, this is one place where you are assured snow adventure during winters. The first snowfall normally happens during November. However, it is during late December when Narkanda is in its full white glory.
Hatu peak which is at an elevation of more than 3500M above sea level is completely covered in snow throughout the winters. You also have a ski point where you can enjoy your skiing adventure. This is all a snow enthusiast will ever love. And yes it is relatively very less crowded and provides you with the extra space you required while visiting with family and friends.
2. Chamba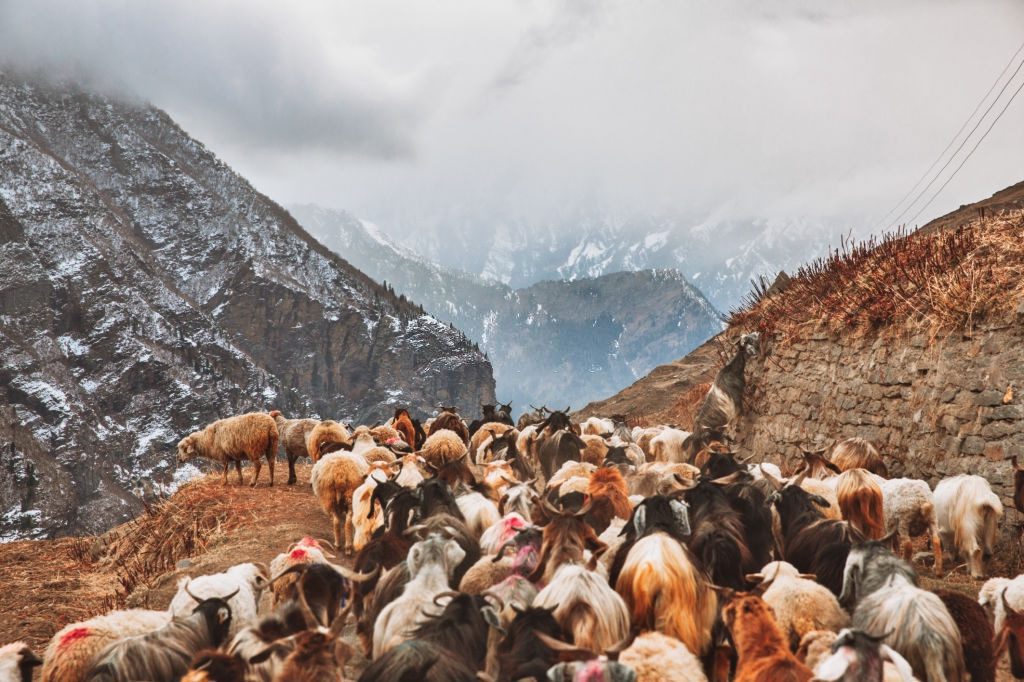 While Chamba is a big district and even Dalhousie and Khajjiar that is 4th on our list falls in the same district we are talking about the town of Chamba. Most travelers who visit hills in winters expect snow-clad and landscape a good place to stay and most importantly witness realtime snowfall. Chamba is exactly the place to witness them together.
What makes Chamba even more interesting for snow enthusiasts is that you are assured a lot of white blankets while you travel towards Sanch Pass. This high altitude untouched pass is normally closed from November but you are assured a lot of snow if you travel towards it.
3. Manali, Kullu, Solang Valley, and Rohtang Pass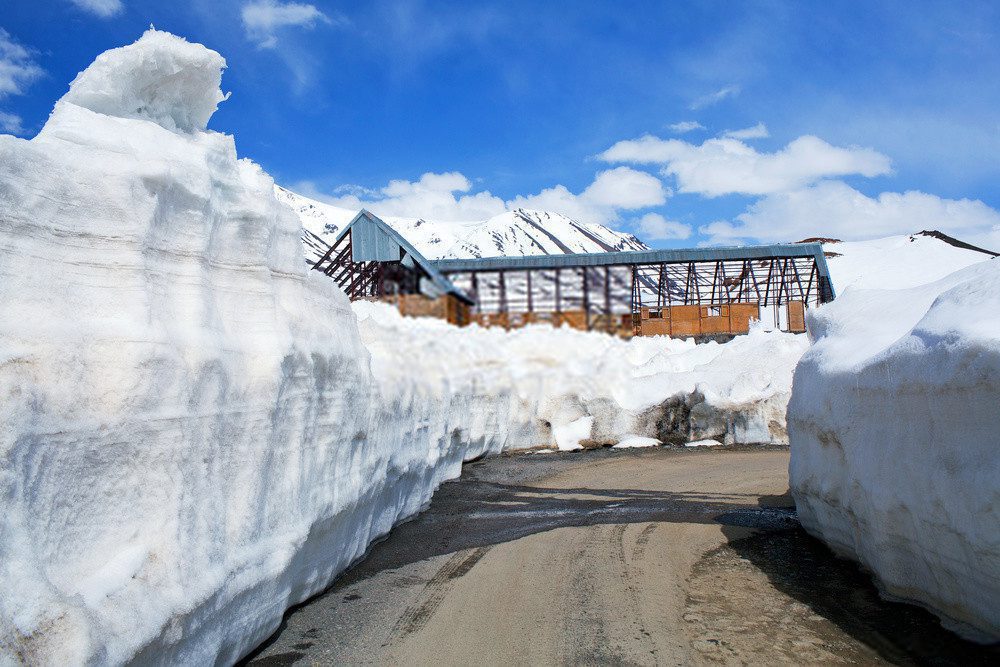 When we talk about the best places to see snowfall in Himachal Pradesh and even India, most of us are flashed with images of Manali and Kullu region. Manali is a wonderful destination and you are assured plenty of snow-covered landscape in Manali and adjoining areas.
The only reason that Manali doesn't top our list is that it's normally overcrowded during winters for the same reason. Unlike Narkanda where you can have unhindered access to an unlimited cover of snow or like Chamba where you have acres of snow-clad landscape, with Manali you'll have to share your experience with other enthusiasts.
Yet Manali is just about the best place to experience the wonders of snowfall and magical aura it creates and you are almost assured of one. Like other destinations, the only thing is to check the weather for the western disturbance which brings a lot of snowfall in the hills.
This will ensure that you can enjoy realtime snowfall descending upon you from heavens and the feel of fresh snow in your hands.
4. Dalhousie, Khajjiar, and Kalatop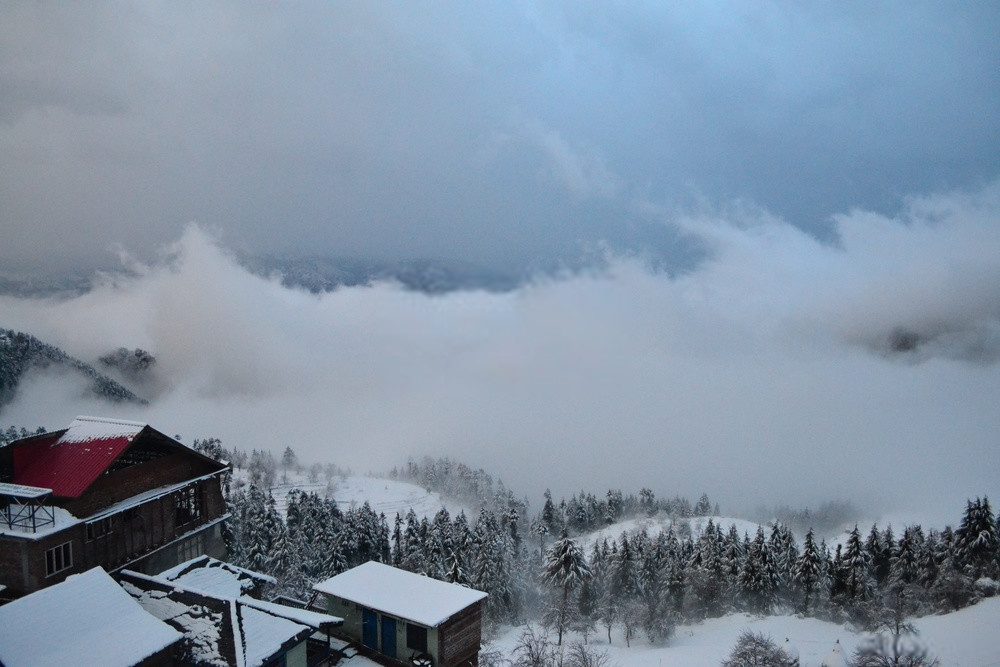 If there is any destination in the list that looks most amazing during the snowfall, it has to be the Khajjiar, Kalatop, and nearby Dalhousie.
All these destinations are adjoining and fall into the Chamba district of Himachal Pradesh. We all know Khajjiar is has one of the most breathtaking landscapes among the hill stations in India. The only caveat here is that beyond Dalhousie there is no certainty that you will be able to reach Kalatop or Khajjiar during winters.
Unlike other places in the list where the highways are cleared withing hours, Beyond Dalhousie, you face difficulty to travel during times of heavy snowfall. But one thing you are assured of, lifetime experience of snowfall and snow-covered valleys, hills, and landscapes.
5. Shimla and Kufri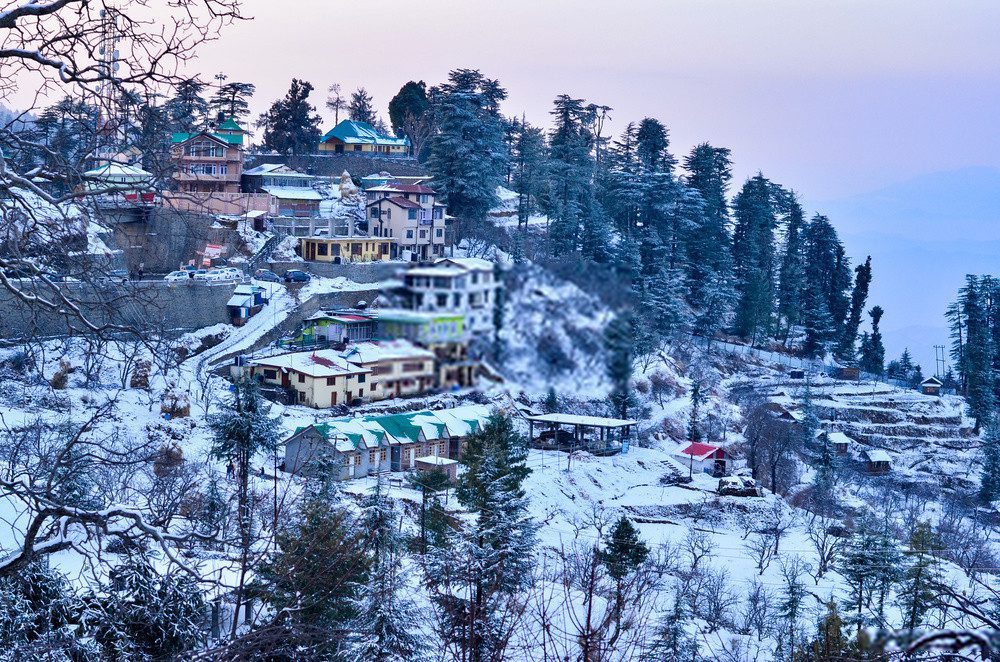 Shimla is the most famous, well known, and accessible destination from Himachal Pradesh to experience live snowfall and snow-covered areas. A few years ago, winters in Shimla were synonymous with snow and snowfall.
In recent years, however, due to unhindered tourism, crowd, and vehicular pollution, Shimla doesn't receive the same amount of snowfall. Even after a snowfall, snow does not stick and gets melts soon.
Still, Shimla is not to be underestimated when it comes to snow. Mid-January to March is the best month when you'll see lots of snow in Shimla. Just 14KM further to Kufri towards Narkanda and you're assured of a snow-covered landscape. Nearby places like Fagu and Theog all receive a good amount of snowfall in winters each year.