How often do we have the courage to intervene and stop an act of injustice when we see it happening? It takes bravery to stand up to a harasser, an abuser, or someone mistreating a child or a poor person.
Unfortunately, not many of us may feel confident enough to take this kind of action. However, a group of teenagers recently demonstrated their bravery by stepping in and speaking out against such behavior.
On Christmas night at a restaurant in Jhansi, journalist and academic Shweta Kothari witnessed a man forcing alcohol down his wife's throat. In response, a group of teenagers, aged approximately 16-17, bravely intervened and stood up to the perpetrator.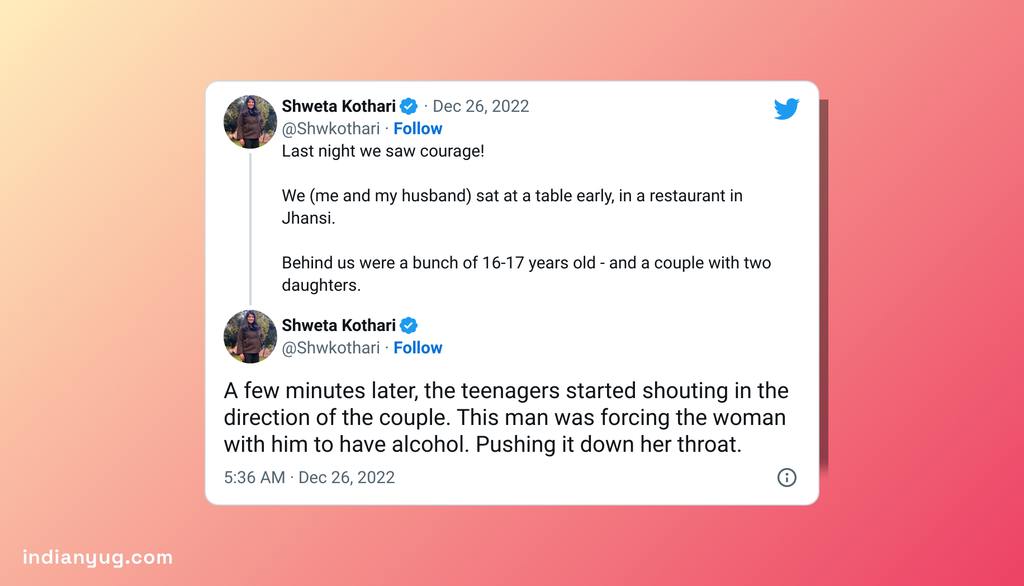 Upon seeing the man mistreating his wife, the teenagers shouted and protested.
The man, who seemed to feel entitled to do as he pleased with his spouse, responded by saying that because she was his wife, he could do whatever he wanted.
The kids were shocked by this lack of shame.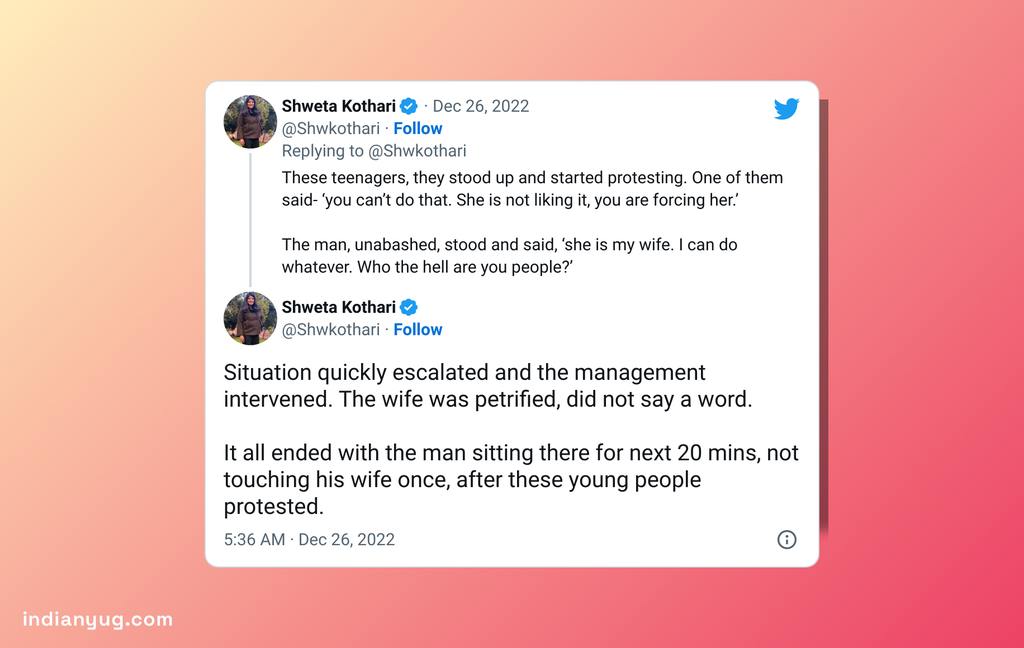 The situation quickly escalated, prompting the restaurant management to intervene.
As a result of the teenagers' courage in protesting, the man refrained from mistreating his wife for the next 20 minutes.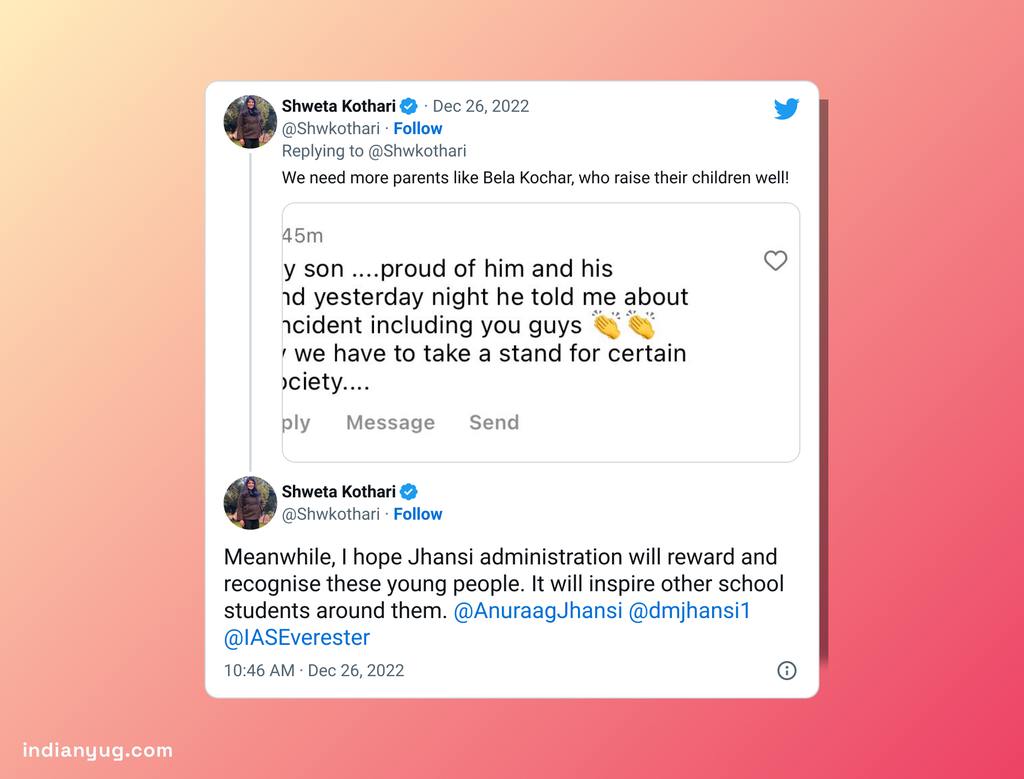 One of the kids was named Atharv, whose parents expressed how proud they are of him for standing up to that man.
Although many people praised the courage of the teenagers, they also expressed concern about what the husband might do to his wife once they left the restaurant and are under the confines of their home.
Despite this, it was emphasized that it is important for people to speak out and not turn a blind eye when they witness such acts of abuse or mistreatment.
It is essential to stand up and raise our voices against such behavior.
Well done to the young people who intervened! Their actions give us hope in the younger generation. We also hope that the woman involved is safe and not subjected to further harm.