Heaven on earth, as it is called, this is the most complete guide to heaven you can visit while still alive. This is the ultimate Jammu and Kashmir travel guide, for Indians and non-Indians. I personally assure you that J&K is one of the best places to visit not only in India but the world, and you must visit the place at least once in your lifetime.
India's northernmost and fifth-largest state, Jammu and Kashmir (J&K) are one of the most mountainous and staggeringly beautiful places in the world. It also reflects the cultural and religious diversity of the Indian Subcontinent by its location between the three countries, India, Pakistan, and China.
So without further ado, let us explore J&K tourism at its best. Let us begin by knowing the place.
The Indian state of Jammu and Kashmir (J&K)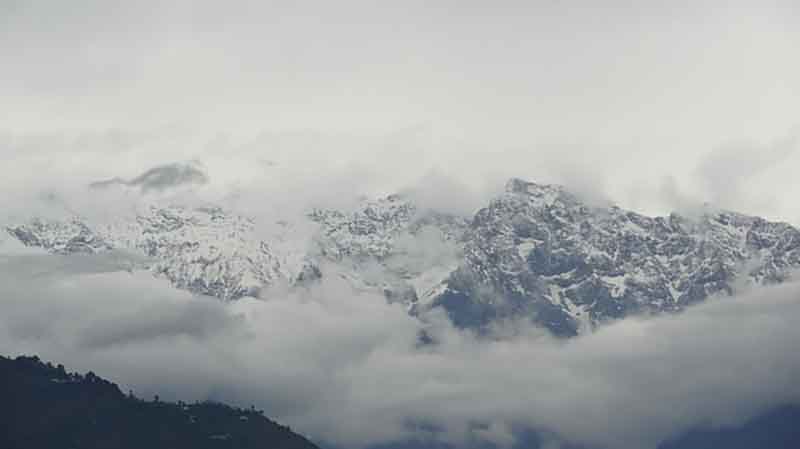 In the southwestern corner of its sprawling expanse lies the Hindu-majority area and the winter capital of J&K,  Jammu. To the north across the first range of the Himalayas is the Muslim majority Kashmir, we all know about Kashmir, don't we?
It is however not what we see in news reports, it is even far from being the disputed, difficult area that you would hear in news. Furthermore, there hardly has been any unwanted incidents for normal tourists in Kashmir and above all the people of Kashmir are really good people with very high respect for tourists and guests visiting their state.
To the northeast, lies the remote and rugged region of Ladakh, which occupies nearly seventy percent of the state according to the current de facto borders. It is inhabited mostly by Tibetan Buddhists. It is very sparsely populated unlike other places in India
There are 22 districts in J&K out of which 10 are of Kashmir, 10 of Jammu and 2 are of Ladakh.
Jammu the summer capital of J&K
Jammu is the state's largest city and the gateway to the state of J&K, worthy of a stopover in its own right for its imposing fort and admirable collection of temples. Vaishno Devi Yatra is also a very well know pilgrimage in this region.
Kashmir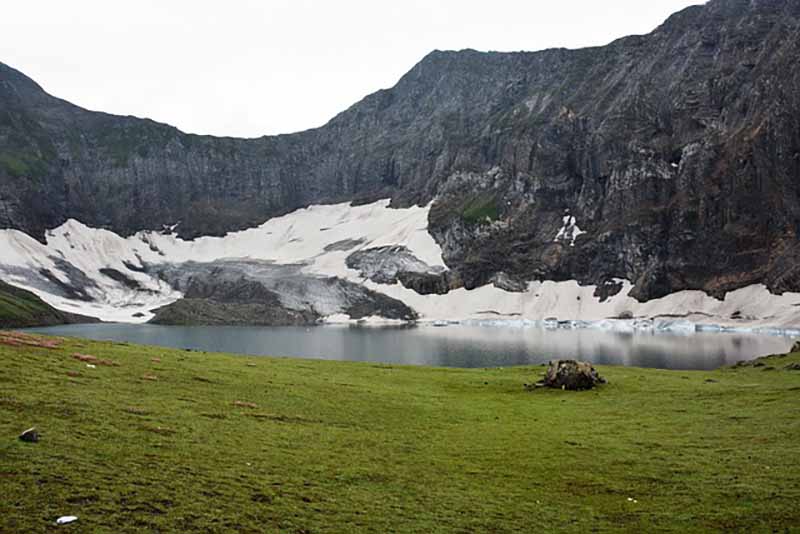 Most foreigners, however, head immediately for the summer capital of Srinagar, the lynchpin of the famed Kashmir Valley, which also offers the green hills and meadows of Gulmarg and Pahalgam.
Ladakh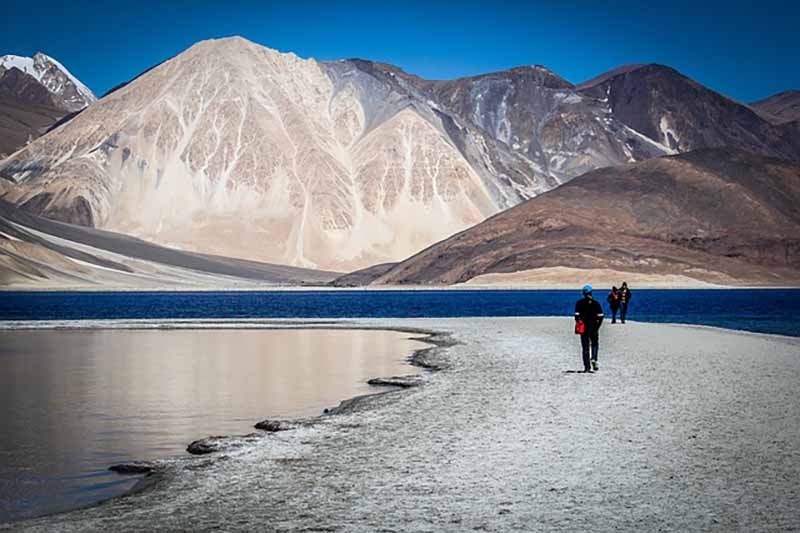 Ladakh is accessible for only a few months due to its very harsh climate, flying thus remains a good option to reach this surreal destination of Leh. It is surrounded by numerous villages dominated by venerable monasteries such as Thikse and Hemis or, further west, Lamayuru.
The latter provides a good stopover en route to Kargil, halfway along the Srinagar–Leh road and the jumping-off point for the isolated Zanskar Valley. Other sparsely populated but exquisite areas worth the bumpy detours involved in reaching them from Leh include the icy lakes of Pangong Tso and Tso Moriri, as well as the almost surreal Nubra Valley, with its sand dunes and wandering camels.
Best time to Visit J&K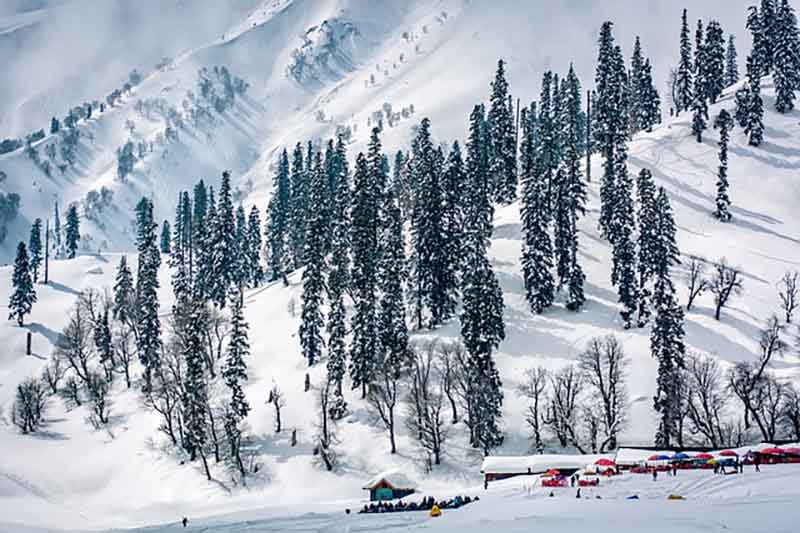 J&K's harshest climate is in Ladakh, with passes into the region open only between late June and late October, when the sun is at its strongest and the weather, at least during the day, pleasantly warm. Although it is officially a high-altitude desert, recent years have seen increasing bouts of rain in July and August, sometimes making trekking difficult. From November onwards, temperatures drop fast, often plummeting to minus 40°C between December and February, when the only way in and out of Zanskar is along the frozen surface of the river.
Note that nearly all hotels and guesthouses are closed from some time in October until April, while many garden restaurants are only open in the peak summer months.
Kashmir is at its best (though also at its busiest and most expensive) during late March and mid-May, when spring flowers abound, and from September to early November, with its golden days and chillier nights.
Although the region's climate is less harsh than Ladakh and the road up from Jammu kept open by the army, the winter months see some seriously subzero temperatures and heaps of snow. By contrast, as much of the Kashmir Valley (including Srinagar itself) is well under 2000m in altitude, high summer can be surprisingly hot, sometimes topping 35°C. It can also get quite wet in July and August.

Sitting at the top of the plains, the Jammu area can be visited at any time of year, though it can get extremely hot and humid between April and August and rather cold and foggy in the middle of winter.
10 Best Places you must visit in J&K
1. Kashmir Valley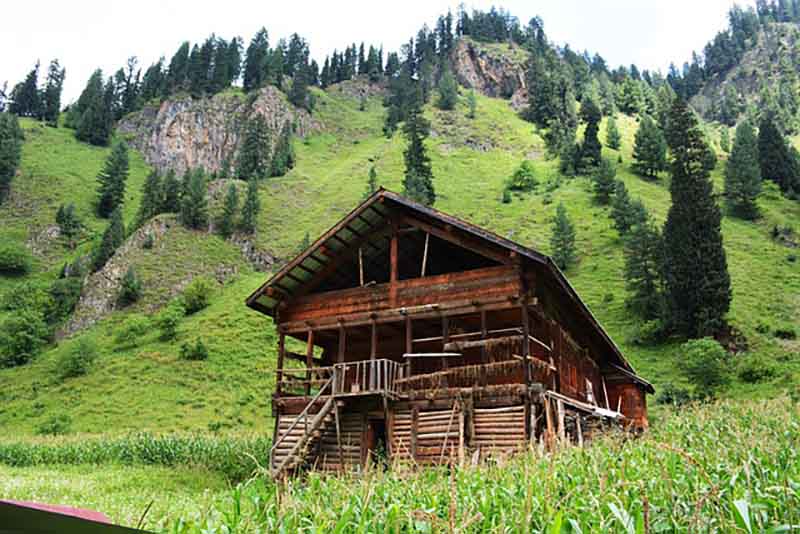 This lush swathe of green is once more attracting visitors to trekking bases such as Pahalgam, Sonmarg, and Gulmarg.
2. Dal Lake in Srinagar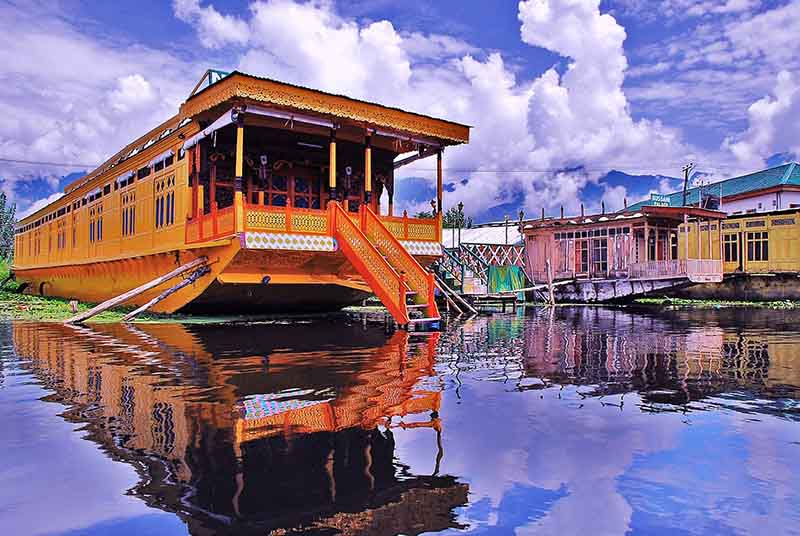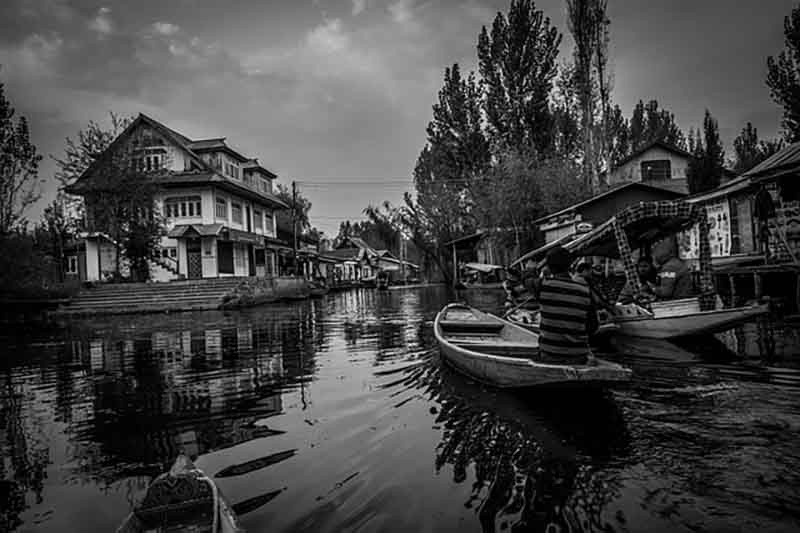 Lounging on a Kashmiri houseboat, surrounded by waterlilies, kingfishers, and a stunning mountain range – unforgettable
3. Leh Medieval streets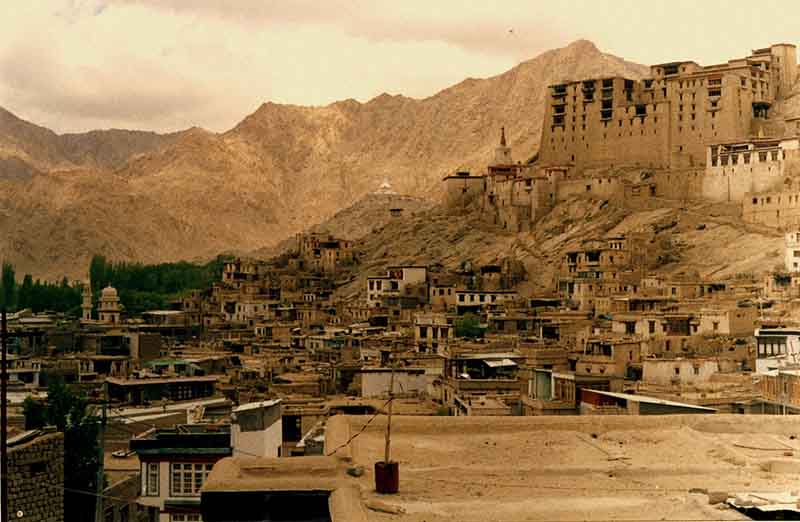 A Tibetan-style palace, bazaars, and looming snowy peaks
4. Thikse Along with Lamayuru and Hemis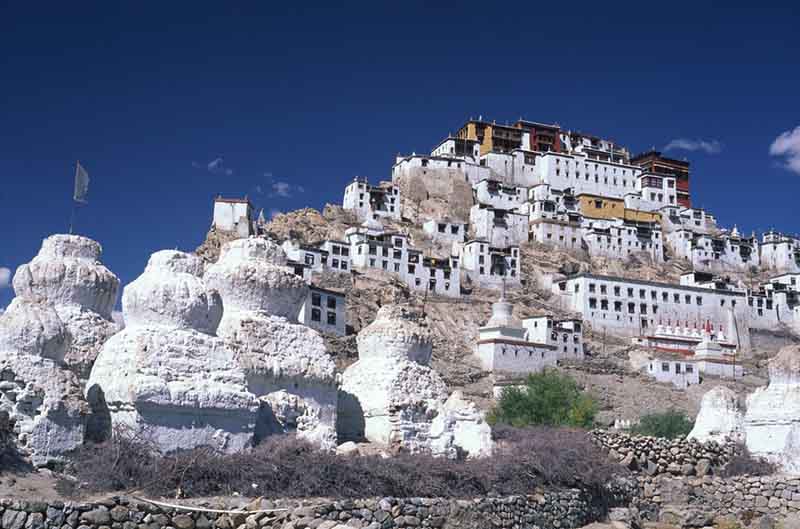 the Indian Himalayas' most impressive monastery complex. It is one of the most architecturally and aesthetically wonderful destinations in India
5. Tso Moriri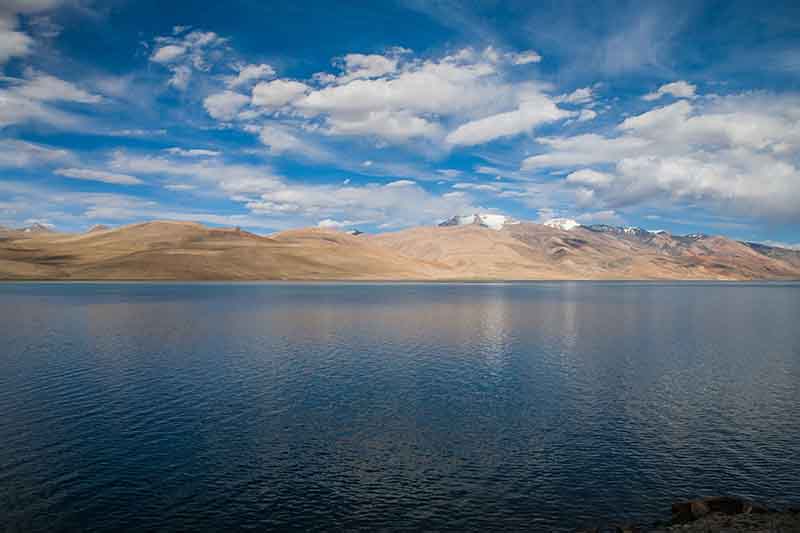 Tso Moriri or Lake Moriri or "Mountain Lake", is a lake in the Ladakhi part of the Changthang Platea. This exquisite high-altitude lake inhabited by nomadic herders features snow-fringed desert mountains and rare migratory birds.
It is 28 km long with 7 – 8 km at the widest points. It is a paradise for wild animals and here you can spot cranes, wild ducks, and some other small birds and marmot
6. Nubra Valley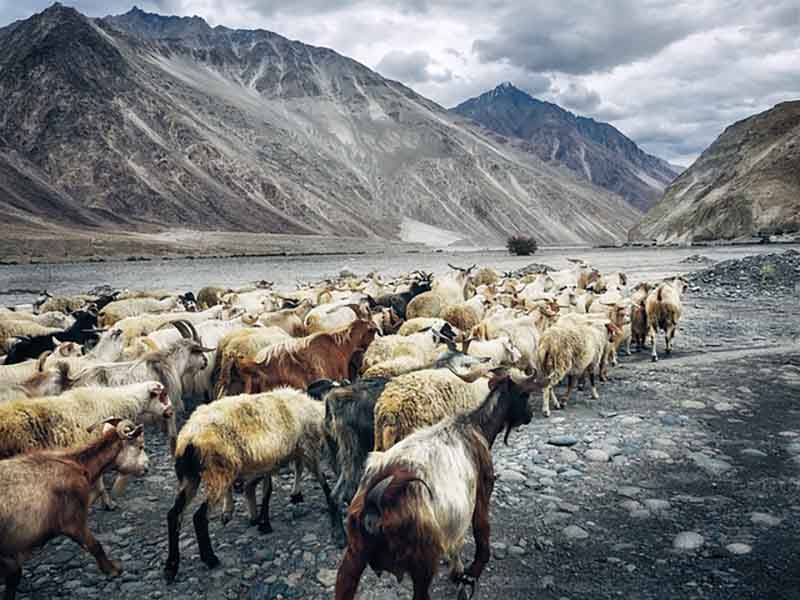 Sand dunes, Bactrian camels, and views of the mighty Karakorams await across the world's highest driveable road
7. Alchi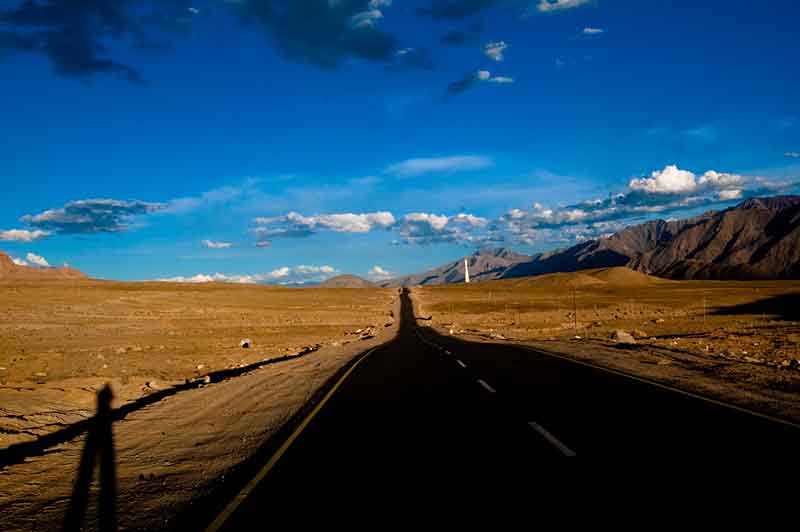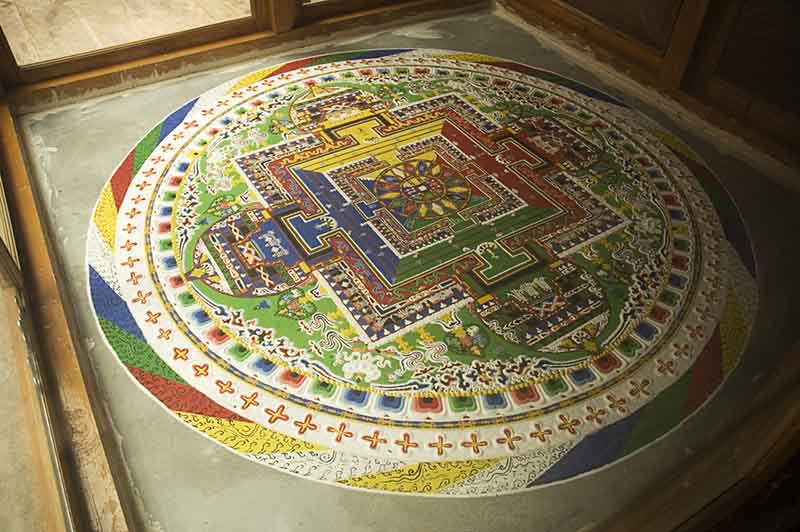 Wonderful painted murals and stucco images are hidden behind the simple exterior of this ancient monastery
8. Zanskar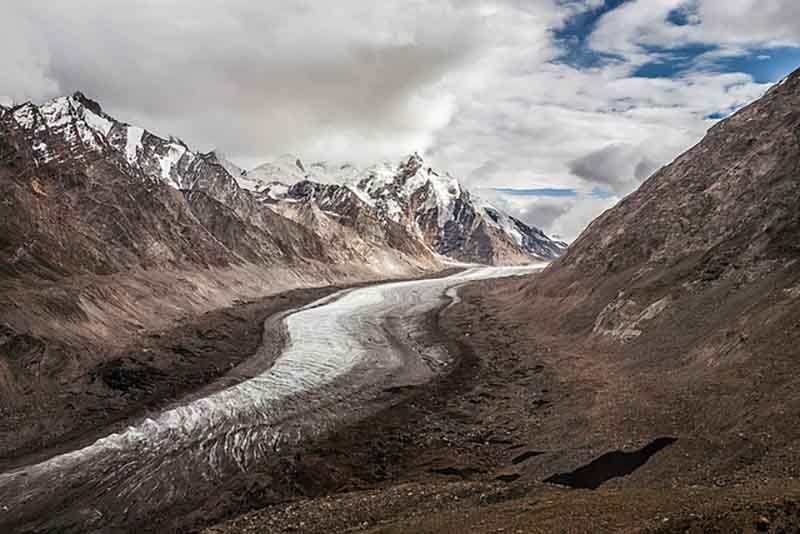 Walled in by the Himalayas, during the winter this isolated valley can only be reached by following the frozen river route
9. Pangonk Lake, Leh Ladhakh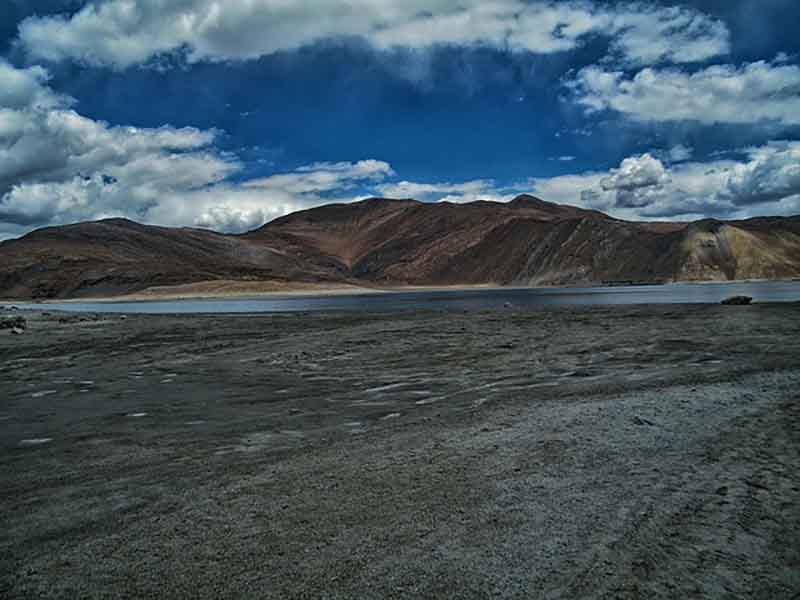 The unimaginable happens in Ladakh. Just imagine a lake at 4350 meters above the sea level. Well, Pangong Lake is the highest salt lake and it is situated high up in the Ladakh Mountains.,and extends from India to China.
10. Gulmarg Gondola Ride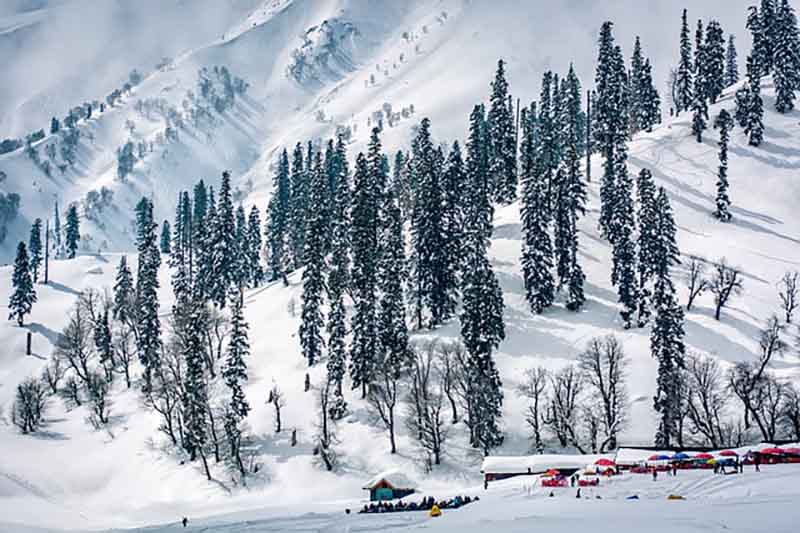 Gulmarg Gondola in Gulmarg, Jammu, and Kashmir is now the world's second highest operating cable in the world, More importantly, apart from the height, it is the heavenly view from the Gondola, while sliding up, you will remember for a lifetime. There are two-three phases in the Gondola ride, reaching three different elevations in ascending order. You can visit just phase I or Phase II, however you know you will go up to III.
Festivals in J&K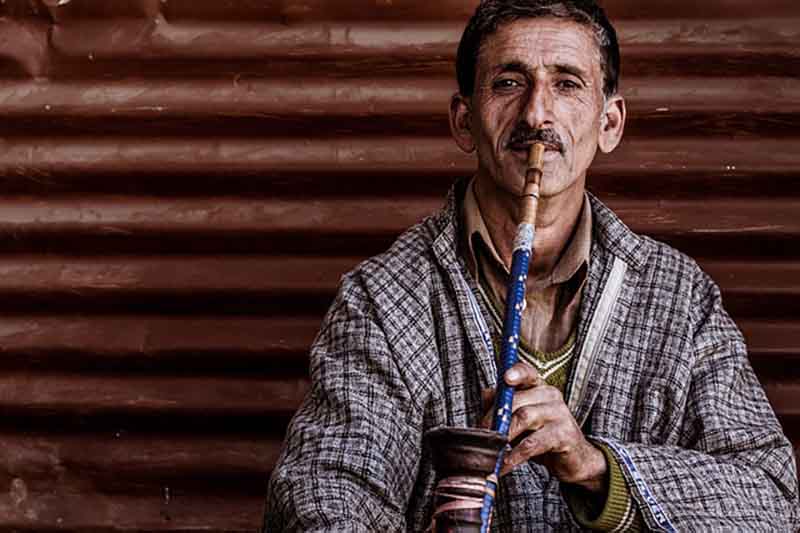 Losar (Late Jan to late Feb). Tibetan/Ladakhi New Year, celebrated with dancing and music throughout Ladakh
Baisakhi (Usually April 13/14). Fairs are held in Jammu to celebrate the north Indian harvest season in Hindu culture. Women are especially prominent, with colorful dresses.
Id ul-Fitr. The Muslim festival to mark the end of Ramadan is celebrated with feasting and various events throughout Kashmir.
Festival of Ladakh Sept 1–15. This popular J&K Tourism-sponsored two-week event, held principally in Leh, is designed to extend the tourist season. It features archery contests, polo matches, Bactrian camels from Nubra, and traditional Ladakhi dance along with some tedious speeches.
Ladakhi gompa festivals. Just about all the major gompas (monasteries) in Ladakh hold annual festivals.
Eating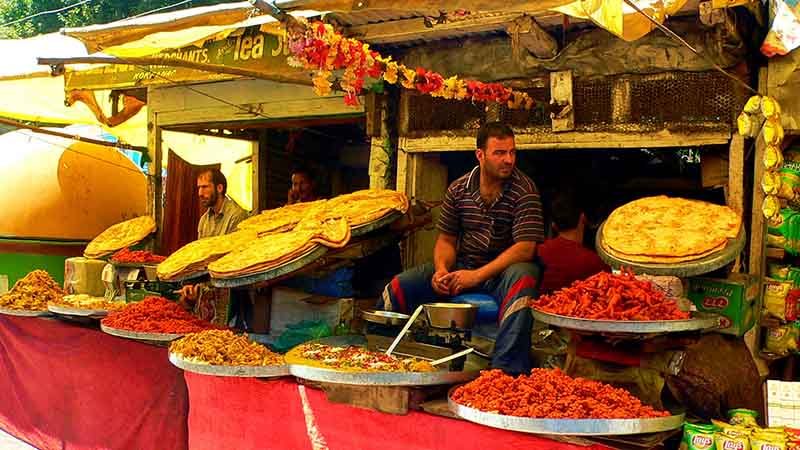 The local cuisine of Kashmir is known as Wazwan and is heavily meat-based, its signature dish being rogan josh, richly spiced mutton in a tomato sauce.
Dishes often include saffron, as the costly spice is grown locally and therefore less expensive than elsewhere.
Kashmiris are also famed for their green Kahwa tea, drunk sweet and milkless but often spiced with cardamom or almond.
Alcohol is still pretty hard to come by, though you may find it in a few flashy hotel bars and it is available from some salesmen on Shikaras.
Shopping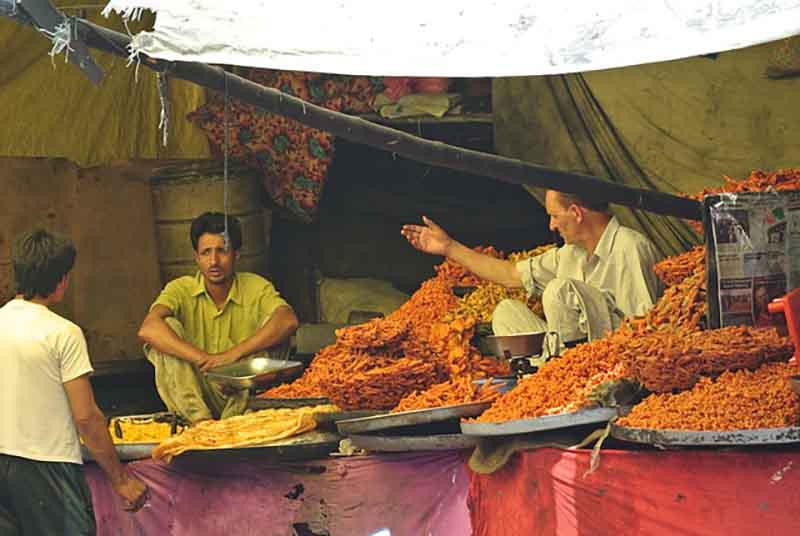 Kashmir is synonymous with quality carpets, rugs and shawls of various materials, though knowing what is authentic can be a veritable minefield. There are salesmen everywhere, even touting their wares around the lake on shikaras.
Beware of houseboat owners on commission bringing them to your vessel and be firm that you are not interested if you don't want to buy. If you do want to make a purchase, it is better to go to one of the state-approved cooperative showrooms.
Kashmiri Government Art Emporium Boulevard Rd, Dal Lake
The most conveniently located of the four state-run shops in town, offering a good range of rugs, fabrics, papier-mâché, walnut woodcarvings and bronze sculptures, all at fixed prices.
Pick N Choose Residency
Western-style supermarket stocking a host of local goodies, from kahwa tea and halwa sweets to nuts, dried fruits and pure Kashmiri honey.
Village Art Gallery Khaki Mohalla, Nishat Harwan Rd. Near the lakeside Nishat Bagh, this showroom displays quality rugs and carpets in silk, cotton and wool, made by members of the cooperative. Pure pashmina shawls too. Daily 9am–5pm.
Trekking in Kashmir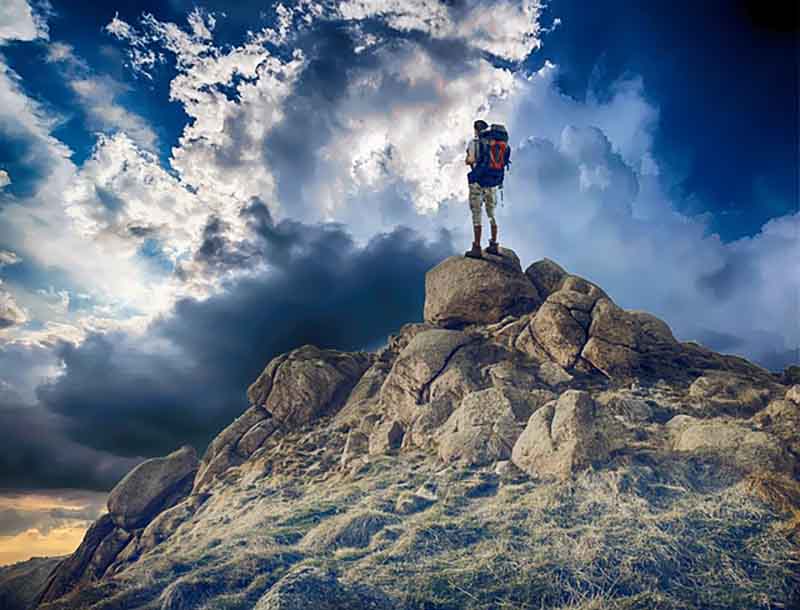 Despite being prime trekking territory, the security concerns of recent decades mean that relatively few foreigners take to the hills. The once booming industry is slowly picking up, however, and there have been no unpleasant incidents involving foreign tourists since 1995.
Given the tricky terrain and the delicate political situation, however, it is not recommended to set off without at least a local guide. Trekking agencies in Srinagar and Pahalgam and some hotels mentioned in the text can provide fully organized treks with ponies, porters and all the requisite equipment.
Pahalgam is still the main base for treks, which vary in length and level of difficulty from two-day round trips within the Lidder Valley to the week-long hike to Panikhar in Ladakh's Suru Valley. You can also do some good walking from Sonamarg, the last main town in Kashmir before the Zoji La pass.
Conditions for trekking are pretty hot and uncomfortable in high summer and the shoulder seasons of late spring and early autumn are the optimum time. The best map is Sheet 1 in Leomann's India Himalaya series. For more general advice about trekking, see Basics.
Amarnath Trek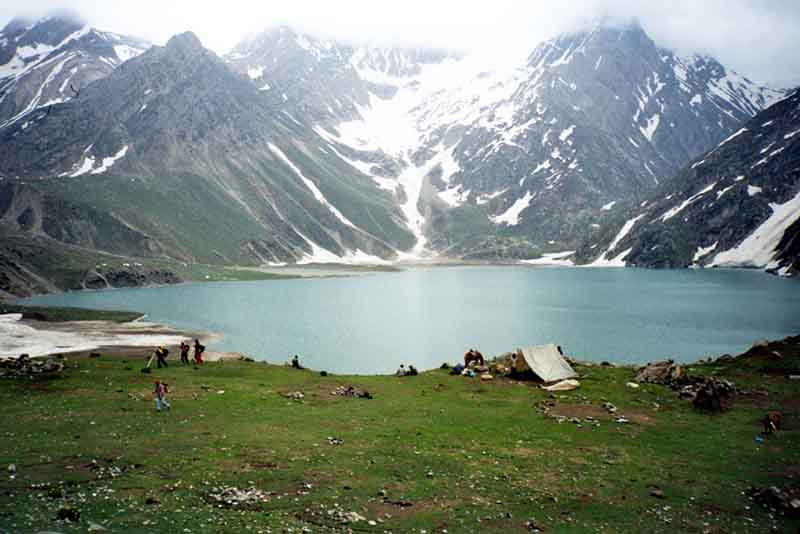 Kashmir's most trodden route becomes crowded during the July/August full moon with thousands of pilgrims, who flock to see the natural ice lingam in the Amarnath cave, at an altitude of 3962m. The trek from Pahalgam usually takes four days and includes overnight stays at Chandanwari (2900m), Sheshnag (3720m) and Panchtarni (3933m).
The final stage involves crossing the Mahagunas Pass. After visiting the cave, you can either return the same way or make the more direct descent to Baltal, 8km east of Sonamarg on the Srinagar–Leh road. Naturally, the ascent can also be made from Sonamarg via Baltal.
Tulian Lake Trek
For those with limited time, the overnight two-day trek to peaceful Tulian Lake (4000m) from Pahalgam is a good way to get a taste of the Kashmiri mountains. The route winds up through meadows, pine forests and past welcoming gypsy tents, where you may well be offered refresh
ments. The best place to spend the night is at the Kanimarg base camp.
Kolahoi Glacier Trek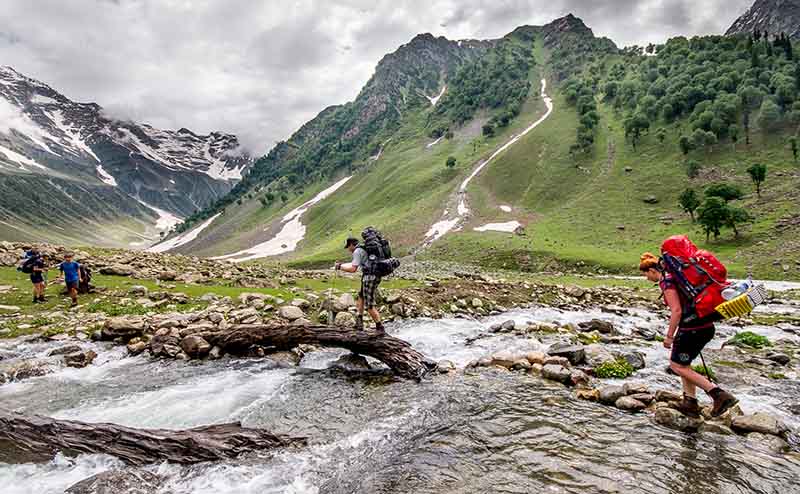 The five-day trek from Pahalgam to the impressive but receding Kolahoi glacier (3400m) can be shortened by a day if you take a jeep to the first overnight stop at picturesque Aru (2414m).
The next day the ascent is via alpine meadows and streams to Lidderwat (3049m), before a gentler stage to Satlanjan (3150m), which allows you to conserve energy for the steep climb to the glacier and back to Lidderwat on the following day. You can then walk back down to Aru or Pahalgam itself on the fifth day.
Sonmarg to Wangat Trek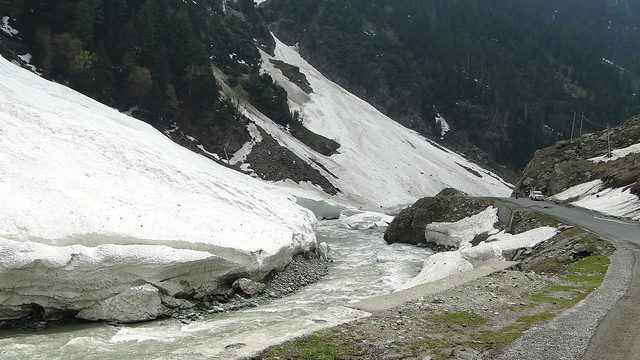 This popular route takes you through a beautiful stretch of the mountains via a number of delightful high altitude lakes, where fishing is permitted with a permit (available through agents in Srinagar)
. The first staging post at Nichnai (3620m) affords views of the Thajiwas Glacier before the second day's walking undulates to Kishanar (3819m). On the third day you cross over the 4191m Bazkal Gali pass and descend past Gadsar Lake to overnight at Dubta Pani (3280m). Next day's walking takes in the seven tiered lakes of Satsar en route to the region's largest body of water, Gangabal Lake (3507m), for a final night's camping before the descent to Wangat, where there are buses and jeeps to Srinagar.
All you wanted to know about access and tour permits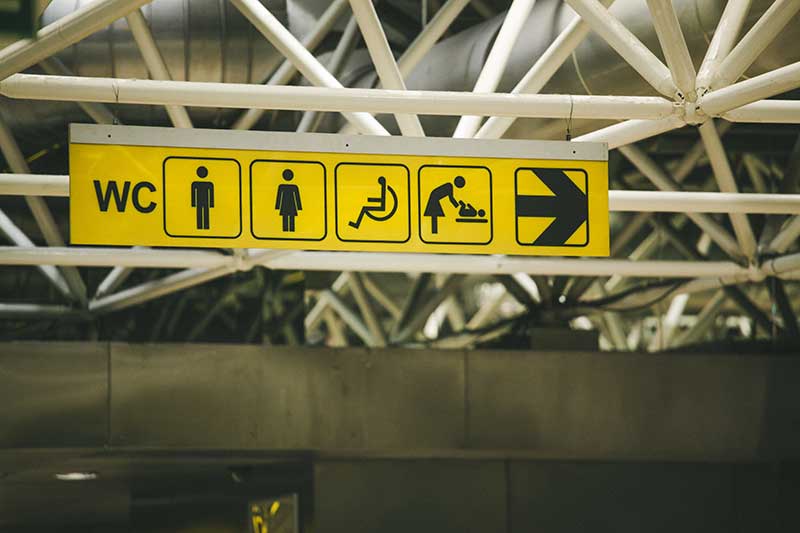 Jammu and Kashmir Travel Guide, for us is not only to let you know about the travel destinations but also making sure you have a memorable trip where you know every possible thing to do and avoid.
Some areas of Ladakh are still inaccessible to casual tourists, however relations between India and China have improved and it is safe and more accessible.
Three areas in particular are now famous with travellers: the Nubra Valley bordering the Karakoram Range to the north of Leh; the area around Pangong Tso, the lake to the east of Leh; and the region of Rupshu with the lake of Tso Moriri, to the southeast of Leh.
Foreign visitors need permits to visit these areas, the cost of which includes an environmental fee, though Indian tourists now only have to carry photo ID.
Permits are issued by the Deputy Commissioner's Office in Leh but the office deals only through Leh's many tour operators, who charge a fee – usually around ₹550–660 per head. Again these are 2018 prices and may vary.
As the areas in question are served by infrequent public transport, you may well choose to use a tour operator anyway. In theory, permits are only issued to groups of at least two people accompanied by a guide.
However, in practice travel agents are generally happy to issue permits to solo individuals travelling independently, though you'll have an imaginary friend (usually somebody applying at the same time) listed on the permit to fulfill the official requirement.
As long as your name and passport number are on the permit, the checkpoints are quite flexible about how many of you there are. You will need two photocopies of the relevant pages of your passport and visa.
Provided you apply in the morning, permits are usually issued on the same day. Once you have your permit, which is valid for a maximum period of seven days and covers all restricted areas.
Make at least five copies before setting off because officers at checkpoints sometimes like to keep a copy when you report in.
If you go on an organized trip, however, the driver takes care of all this and you may never even handle your permit.
Please do share the post if you liked it. Happy Journey to the Heaven on Earth, J&K. Stay safe, live full!