In one of its kind experience during winters in India, Igloo stays in Manali are becoming a craze among the tourists who are coming from across the nation to stay in uniquely decorated and well-lit snow houses called igloo.
The Igloo stay in Manali has become a major go-to destination for tourists visiting Himachal Pradesh during winters. Most people associate Igloos with Eskimos, as they were traditionally used by the people of Canada's Central Arctic, Norway, and Greenland.
But the opportunity to get the same experience in a much more accessible destination in India is a boon for adventure tourists and surprisingly even families
Months from Mid January till Mid March is your only chance to undergo this unique and wonderful experience
As the temperature in Himachal Pradesh remains below freezing point during winters, people from across the country visit here to get the experience of warm bedding in igloos which is built with snow.
"I came to know about Igloo in Manali online earlier, but never got an opportunity to go there due to a short window of months when you can stay there. But finally, this year I stayed here for a few days and the experience was great.
At night usually, the temperature drops down to -10 degrees celsius outside but it's surprisingly warm inside. There are modern amenities that you can find in a good property for the guests here and it is also an attraction for the tourists," Anil Mishra told IndianYug team after his visit.
How Igloos keep us warm in freezing temperatures?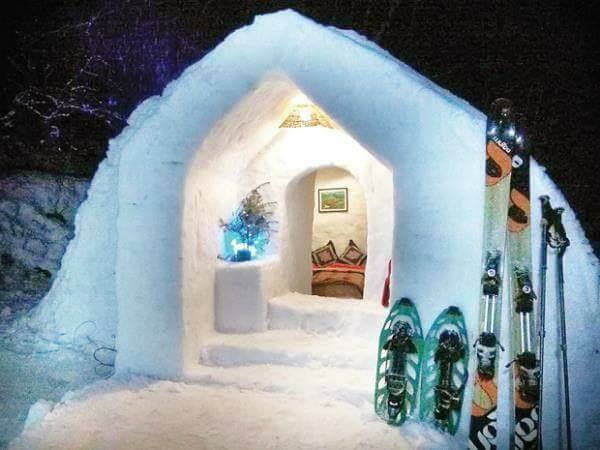 Most people shiver with a thought of staying inside an Igloo but Igloos are warm because snow is a great insulator of heat. Also, the dome shape offers little resistance to the wind.
You may not believe but inside an igloo, the temperature is usually around 32 degrees Fahrenheit, rarely getting much colder with people inside and emanating body heat. Temperatures can further be raised by using candles, bonfire or simply having more people around.
Maintaining Igloo in Manali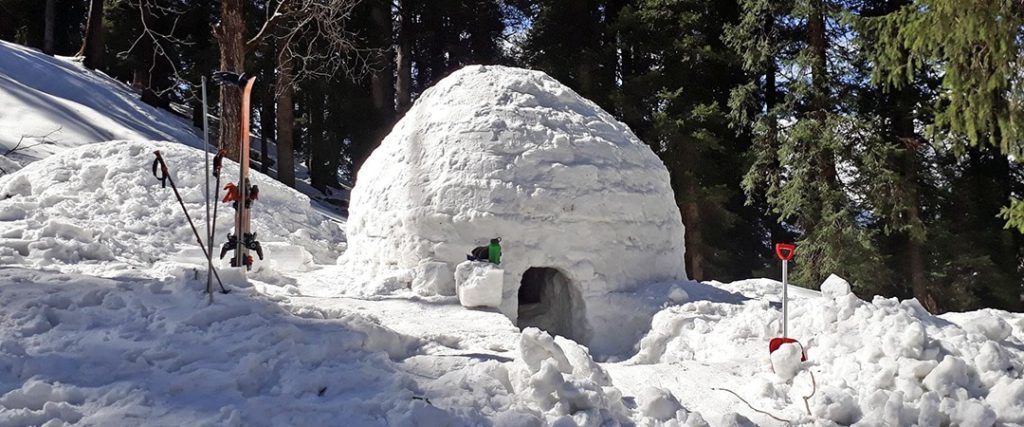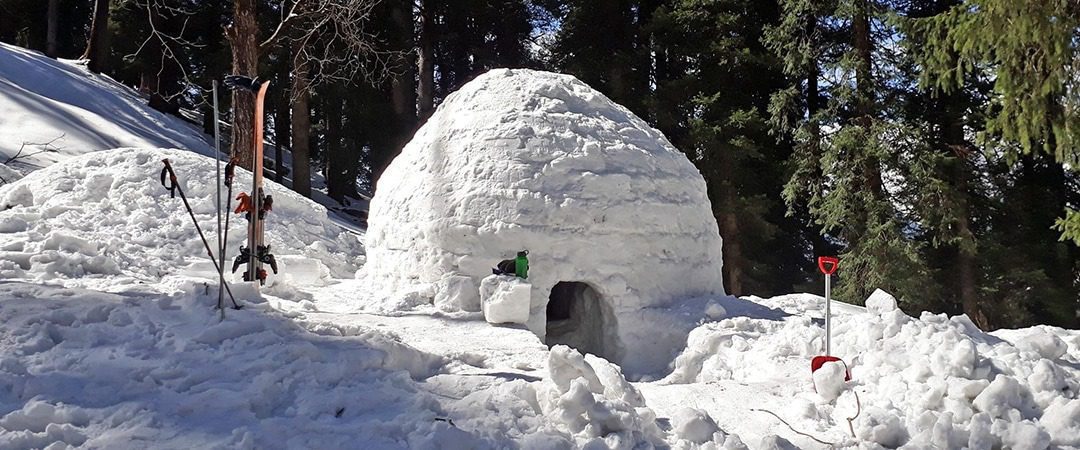 The owners say it is difficult to maintain the stay as it has to be maintained according to the temperature. Unlike the arctic climate, the temperature variation makes the maintenance even more challenging.
Inspired by a video on YouTube the owners said "Earlier, we used to make this for our own use. When we had to go for skiing in high mountains the tent was not sufficient. Later, we got the idea of making this for people visiting here. We carried out a proper study on the igloo and on what weather conditions this can be built. It is difficult to provide facilities to people but we are trying our best,".
The Igloo in Manali has some great things to offer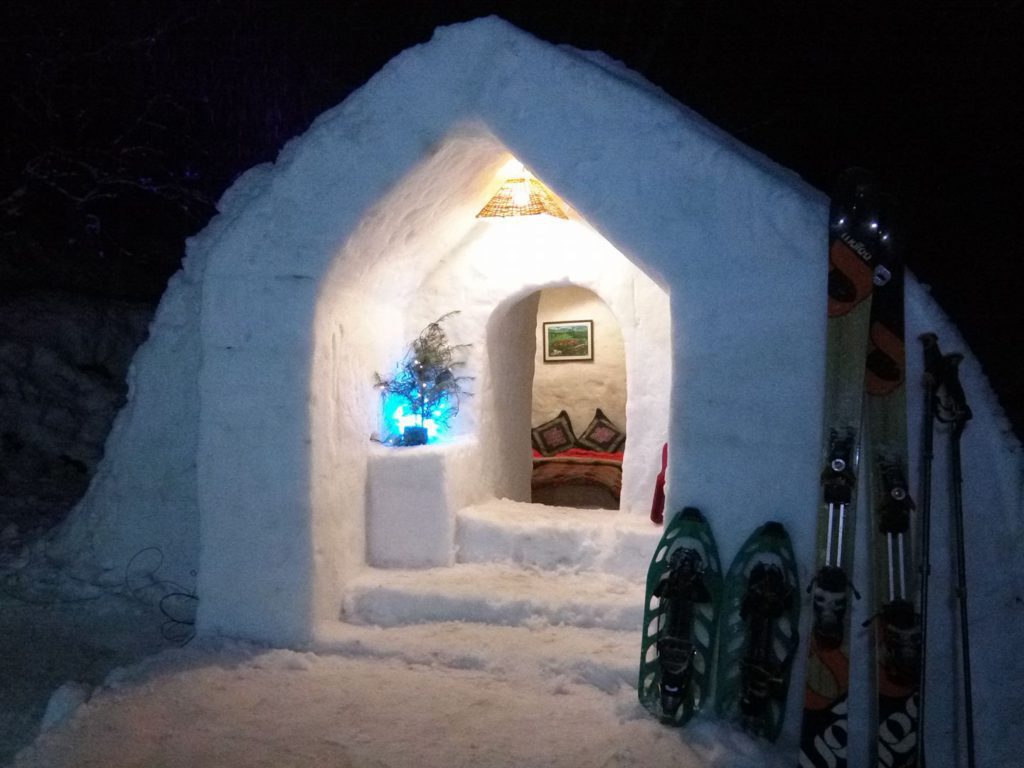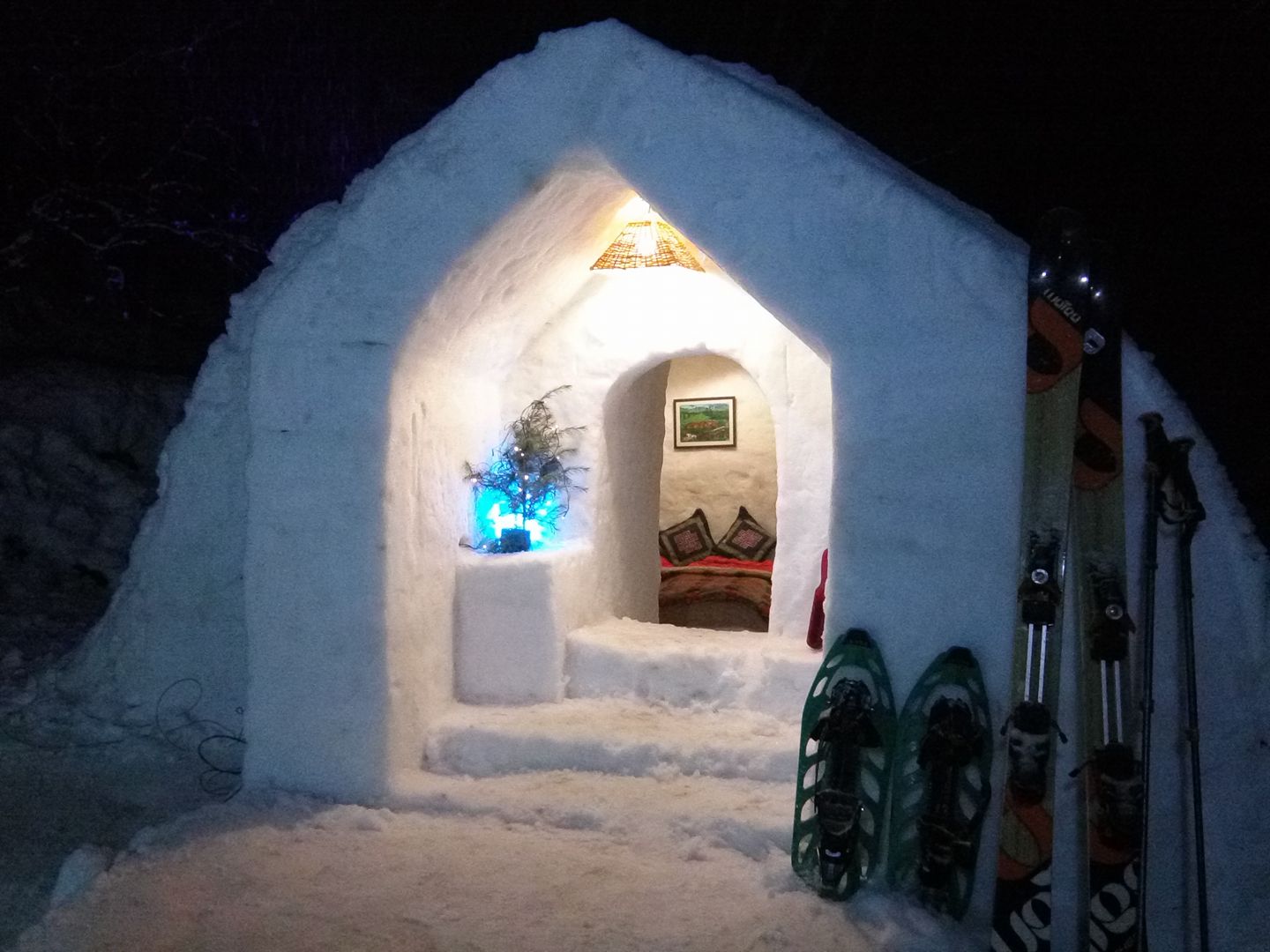 Camping out in the summer is one thing, but there's something magical about camping out in the snow. One can enjoy Bonfire, barbeque, meals, Adventure activities, Skiing and Snowboarding lesson. YOu can also explore the snowy mountains doing snowshoeing and even make your own igloo. Crazy isn't it?
The igloos are decorated with lights and the temperature inside the stay is much higher.
So all you folks there experience something truly novel in winters, India's first-ever Igloo stay vacations in a much more accessible and safe environment, while in the backdrop of the snow clads mountains in Manali.
If you are wondering how to book your Igloo stay in Manali and the price of Igloo stay in India, we have a simple answer for you. All major travel portals in India like MakeMyTrip accept a booking for Igloo stay in Manali.
You can book one at approx. Rs.5,500/- per person for one night stay in the Igloo.