It really surprises me to know that the extremely beautiful hill town of Lansdowne a lot less attention even when it is only 283 km (175 miles) drive from New Delhi the capital city. This may have something to do with the fact that the government does not want to promote it as a tourist place as this scenic hill town, as it also has one of the important military cantonment areas in Uttarakhand.
This, however, does not take away the fact that it is one of the best weekend destination near Delhi and in fact one of the best hill towns around. The cleanliness, the forest, and the landscape have their own glory. Lansdowne is a part of Uttarakhand and if you wish to explore Uttarakhand read our complete travel guide for uttarakhand.
ABOUT LANSDOWNE HILLTOWN IN UTTARAKHAND
Lansdowne is a cantonment town of Uttarakhand state in India. It is one of Uttarakhand hilltowns that has managed to retain its originality over the period of time. You can still find old building and resorts in the hill town dating early 20th and late 19th century. Some distance away from the main tourist circuit, the town retains its old form and that is one of the things that amazes me most and it also separates Lansdowne as a hill station.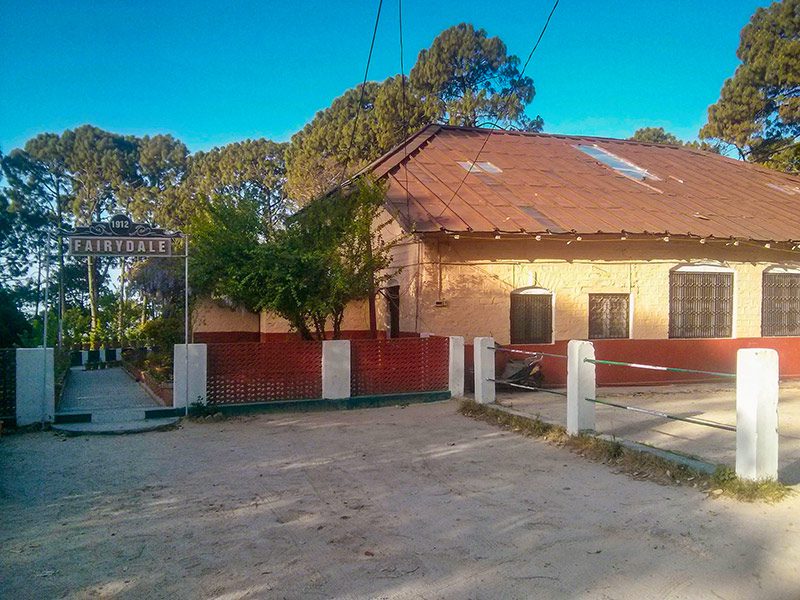 In the above picture, you can see a place we stayed in was built in 1912 and however it is very well maintained. There is definitely a special charm when you stay at a vintage place, at least for me. You can find other buildings even older and still looking good to carry on for a century.
At Lansdowne you can see loosely spread out a jumble of bungalows and shops, it is set on gentle forested slopes of pine, deodar and silver oak. The Army's Garhwal Rifles have their regimental center here, and a visit to the beautifully maintained regimental mess is a must. You must also go for a mesmerizing walk that leads to Tip-n-Top, a lookout point 3 km(2 miles) from town, which offers excellent mountain views.
ACTIVITIES TO DO IN LANSDOWNE
Adventure Activities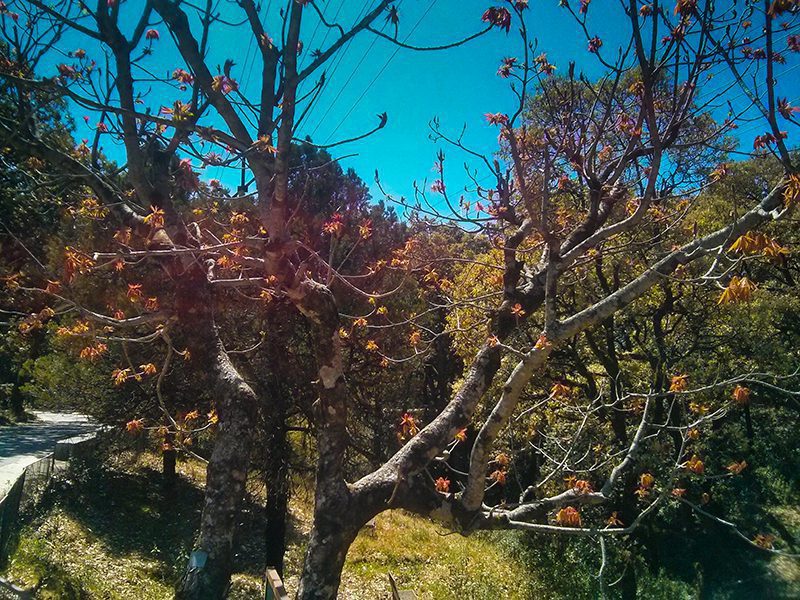 Lansdowne offers exciting opportunities for adventure activities like bird watching, trekking, rock climbing to name a few. Lansdowne is famous for being a birdwatcher paradise as one can spot many beautiful feathered birds.
Jungle Walks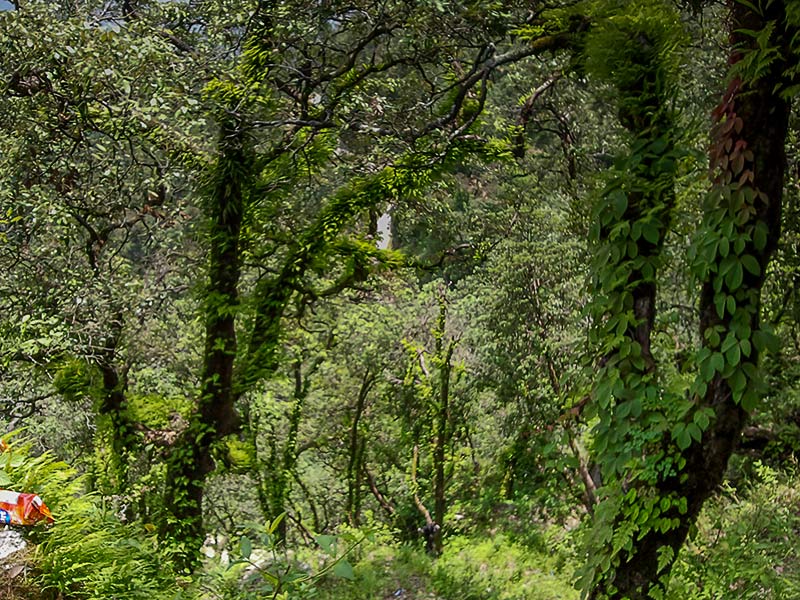 The salubrious and serene climate at Lansdowne surrounded by undulating verdant hills makes it an ideal place to go for long walks amidst lush greenery in the morning and evenings.
Boating
Tourists can have a great time, paddling in the man-made lake named Bhulla Lake. Tourists also enjoy water activities at Kho River near Durga Devi Mandir which is located on the Kotdwar-Lansdowne Road.
HOW TO REACH LANSDOWNE
Lansdowne is the nearest hilltown to one of the most connected city in India, New Delhi. You can travel by air, road or train to Lansdowne.
By Road
It is a five-hour drive from Delhi. You can also book a cab, the overall distance is around 283 km (175 miles). The other and better route to reach Lansdowne is from Delhi via Meerut, Bijnore, Najibabad, Kotdwar and on to Lansdowne. It saves about 50 km and the road quality is also good all the way to Kotdwar. One has to take a right turn from NH-119 at a place where The Garhwal Rifles has put a huge signboard by painting the directions on rocks. Lansdowne is 83 km from Pauri and about 250 km from Delhi. The drive through Blue Pine trees on hills near Lansdowne is a wonderful experience.
By Train
The nearest railway station is Kotdwar at a distance of 44 km situated an elevation of only 370 m. You will have to book a cab to reach Lansdowne from Kotdwar. As Lansdowne is  1,300 m higher than Kotdwar, the drive from Kotdwara to Lansdowne is quite steep and scenic.
By Air
The nearest airport is Jolly Grant Airport, near Dehradun at a distance of 152 km via Kotdwar-Haridwar road.
MUST VISIT PLACES IN LANSDOWNE
TARKESHWAR MAHADEV TEMPLE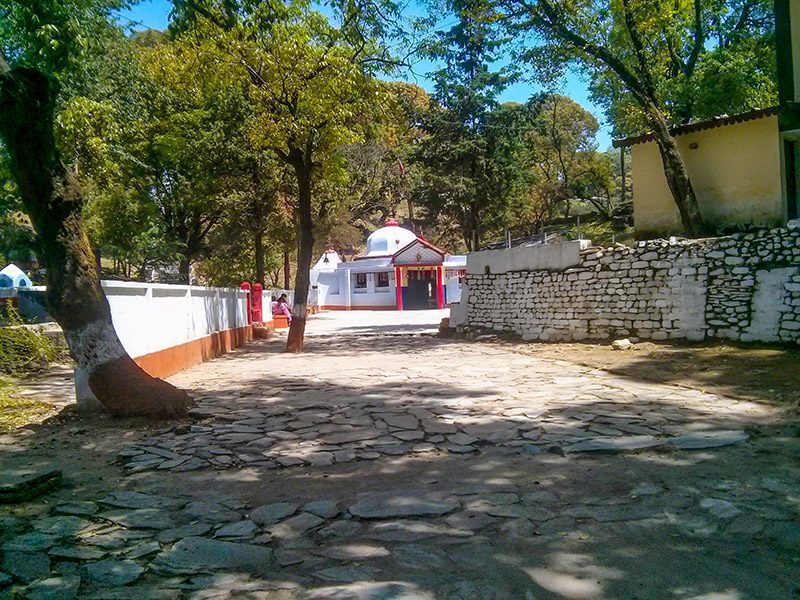 Famous Tarkeshwar Mahadev Temple with its special Shivalinga and a Kund (a small pond) known as Gauri Kund is situated 39 km away from Lansdowne. People take bath in Gauri Kund before entering the temple.
DURGA DEVI TEMPLE AND JWALPA DEVI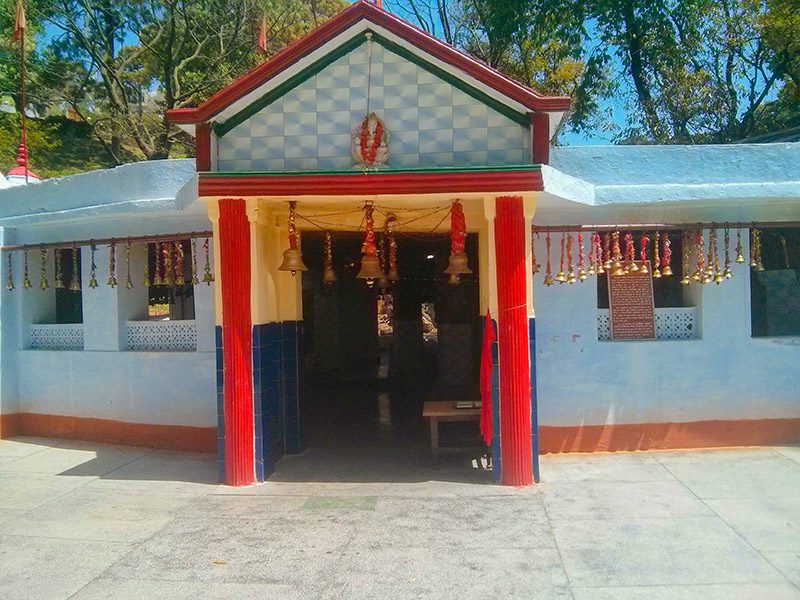 Two other famous temples, Durga Devi Temple and Jwalpa Devi, which are on the Pauri-Kotdwar road are 24 km and 47 km away respectively. Durga Devi Temple is one of the oldest Siddha Pithas in India.
KAVASHRAM
Kanvashram, a well-known landmark is situated 14 km from Kotdwar railway station. Shakuntala, wife of King Dushyanta and deserted by him, is said to have given birth to Bharata in the Ashram of Rishi Kanva in ancient India. India got its name 'Bharat' in Sanskrit after Bharata became king following the death of his father.
ST MARYS CHURCH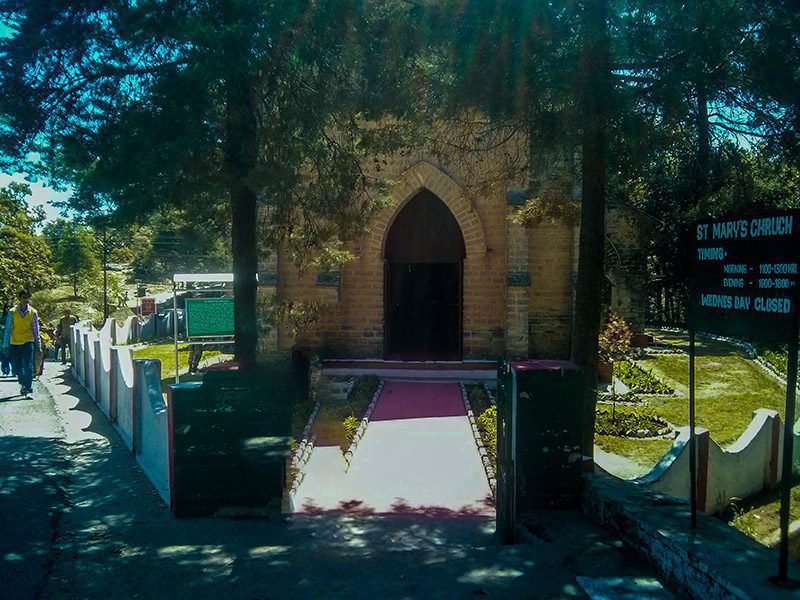 Built in 1985, St. Mary's Church a wonderful vintage holy place and a must visit on your trip to Lansdowne. It is a jewel in the heart of this small hill town, main tourist attraction, and people go there to visit and offer up their prayers, and it is very close to Tip N top with a soothing and peaceful environment.
It is a Roman Catholic Church built by the Britishers earlier has been under the army but has been handed over to the Catholic diocese, the Church services i.e the Mass celebrations take place at the St. John's Church and a resident priest have been assigned for this purpose, who stays within the Church premises.
Tip-N-Top4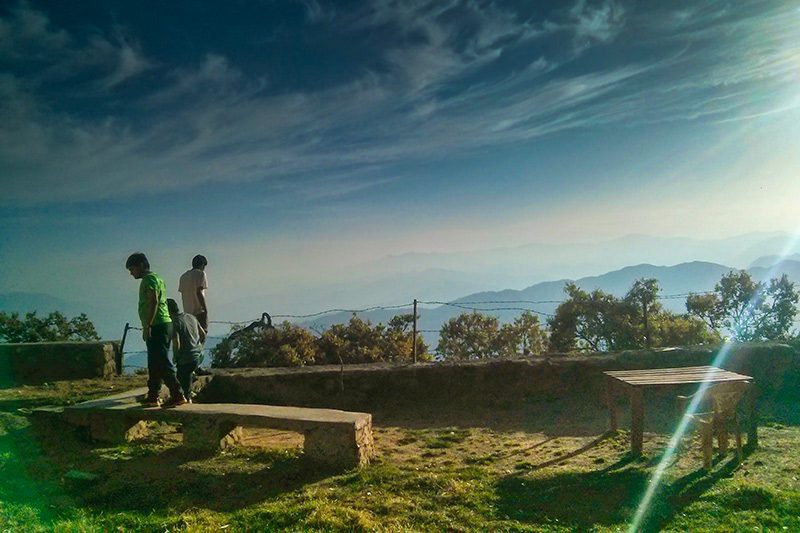 Tip-n-top is situated approximated 3 Km from the main town and offers a wide view of the entire landscape, it is also the highest point in Lansdowne and is almost always windy. It is a definite place to be in Lansdowne. Also, there is a GMVN government owned Guesthouse here which you can book here. It has some great location but lacks in high endamentities. Anyways we go to such places to see nature in its true form and that is what you get.
SHOULD YOU VISIT LANSDOWNE
My answer would be, absolutely yes! This is a place which is different from your other hill stations nearby and you must visit Lansdowne at least once to witness its own glory and charm
Few Tips For Your Lansdowne Visit
[su_list icon="icon: thumbs-o-up" icon_color="#e32323″]
The sun rays may be harsh during the summer season however you will feel fine in shades. To be honest it is not the coolest of hill towns. It can be good or not so good depending on your choice and when you want to travel
This is one of the places where no need to book much in advance. I would recommend reaching the place, explore and then book your favorite place to stay. This, however, depends if you traveling with a child or older people, you may want to pre-book your stay and not take any risk.
Wish you a happy travel have fun and stay safe. Do comment on your experience with the visit.
[/su_list]