Holi festival is all about bonding with others, lots of colors and group celebrations. This year it will not be the same Holi as it has been know to be celebrated. The spread of Coronavirus (Covid-19) in the world and now 21 diagnosed patients in India is bound to have a serious impact on the Holi celebration in 2020.
PM Modi appeals not to participate in any Holi Milan programs
The lurking danger of a serious Coronavirus outbreak in India and its serious vulnerability due to the high density of population, a culture of socialization and to some extent patchy HealthSystem has led to PM Modi appeal on social media.
"Experts across the world have advised to reduce mass gatherings to avoid the spread of COVID-19 Novel Coronavirus. Hence, this year I have decided not to participate in any Holi Milan programme", wrote Modi on the social media platform.
Holi Milan can be a breeding ground for Coronavirus spread
Holi is one of the most widely celebrated festivals in India. No other festival can come close to Holi when it comes to group celebrations and close contacts, both of which may not be a good idea when it comes to preventing a Coronavirus outbreak.
From applying colors to the faces of others with bare hands to hugging and dancing, Holi for many is incomplete without these rituals. While it is always fun to celebrate Holi, this year it may not be the same. At the time of writing this article, there are a total of 21 confirmed cases of Coronavirus. This, however, can increase significantly on the day of Holi celebrations on 9th and 10th March.
As per CDC the virus spreads mainly from person-to-person.
Between people who are in close contact with one another (within about 6 feet).
Through respiratory droplets produced when an infected person coughs or sneezes.
These droplets can land in the mouths or noses of people who are nearby or possibly be inhaled into the lungs.
It also spreads from contact with infected surfaces or objects. It may be possible that a person can get COVID-19 by touching a surface or object that has the virus on it and then touching their own mouth, nose, or possibly their eyes, but this is not thought to be the main way the virus spreads.
From the way the color and Gulal is applied to the prospects of group celebration, Holi celebration can be a catalyst in the virus spread.
For live updates: Coronavirus Outbreak in India
Will people heed to PM advice and avoid Holi gatherings?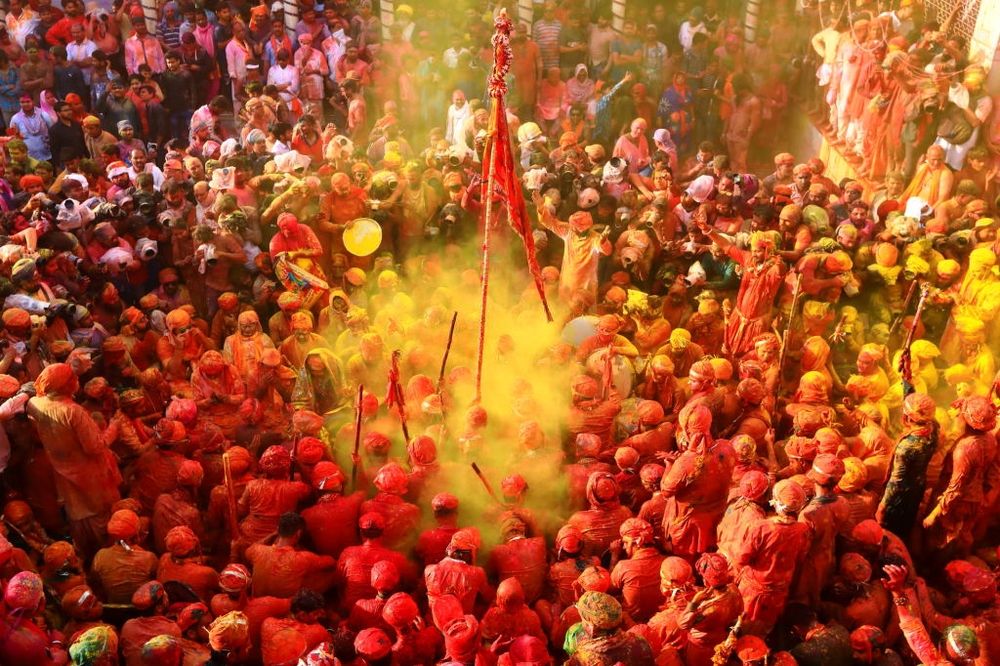 While the appeal of the PM will work to some extent in deterring people to celebrate Holi the way they are used to, many will still celebrate Holi. Mostly in rural India, the PM advice may not be taken very seriously. Given the fact that the Coronavirus outbreak in India is still limited and mostly in cities like Delhi, Hyderabad, and Bengaluru.
Afterall Holi celebration is a time of joy and brotherhood for people in rural areas and the harbinger of a new crop season. It is up to the government now to act and restrict group celebrations as far as possible if the outbreak gets worse from now.
If the Coronavirus outbreak finds its ground in rural and semi-urban areas and the celebration goes the way has been going on for ages, we are looking at a very serious possibility of severe outbreak that may overwhelm the health infrastructure of the country.