A day after the Janata Curfew (Self-Imposed Citizen Curfew) in India which was unprecedented and largely successful, the central government was found urging the states to impose to take strict actions on people violating the lockdown. People were found taking the lockdown lightly and none other than PM Modi intervened to call on states to be tough on the lockdown.
"Many people are still not taking the lockdown seriously. Please save yourself, save your families, follow the instruction seriously. I urge state governments to ensure rules and laws are followed" Modi wrote in Hindi on Twitter.
It was becoming more and more obvious that now the state government will enforce the lockdown more seriously.
Later in the day, Union home secretary Ajay Bhalla also held a video conference with DGPs of the states where lockdown has been enforced and asked them to strictly enforce the order.
Some states had to impose a curfew
With so many people not taking the lockdown seriously, many states found it better to implement a curfew. Most people in India haven't seen lockdown ever in their lives.
The lockdown provisions are a part of The Epidemic Diseases Act (pdf) was enacted on Feb. 4, 1897, to stop the spread of the bubonic plague outbreak in Bombay (now Mumbai). It gave the British government in India powers to restrict people from gathering in large numbers. This colonial-era provision, however, was used mostly for political purposes by the British.
This confusion about the difference between a lockdown and a curfew also led to some people venturing out on roads.
Difference between a curfew and a lockdown
A lockdown is aimed at stopping the movement of people and cuts down on the Covid-19 spread or any other epidemic. This doesn't happen by the choice of the people. It is usually government enforcement to slow down the constant flow of people.
A lockdown can include the following:
Shutting down railways, flights and public transport
Shutting down restaurants and movie theatres
Monitoring the movement of people to track Coronavirus spread
Can include fine and jail term (rarely) to enforce compliance
A curfew is usually a political term that had a slightly different meaning in different countries. It usually refers to a directive from the government to keep people off the streets for a few pre-decided hours. It is considered a stricter measure to prohibit people from movement and gathering.
A curfew can include the following:
Strict measures from the government to keep people indoors
Fines and arrests when the rules are violated
Understanding the rules for violating any form of lockdown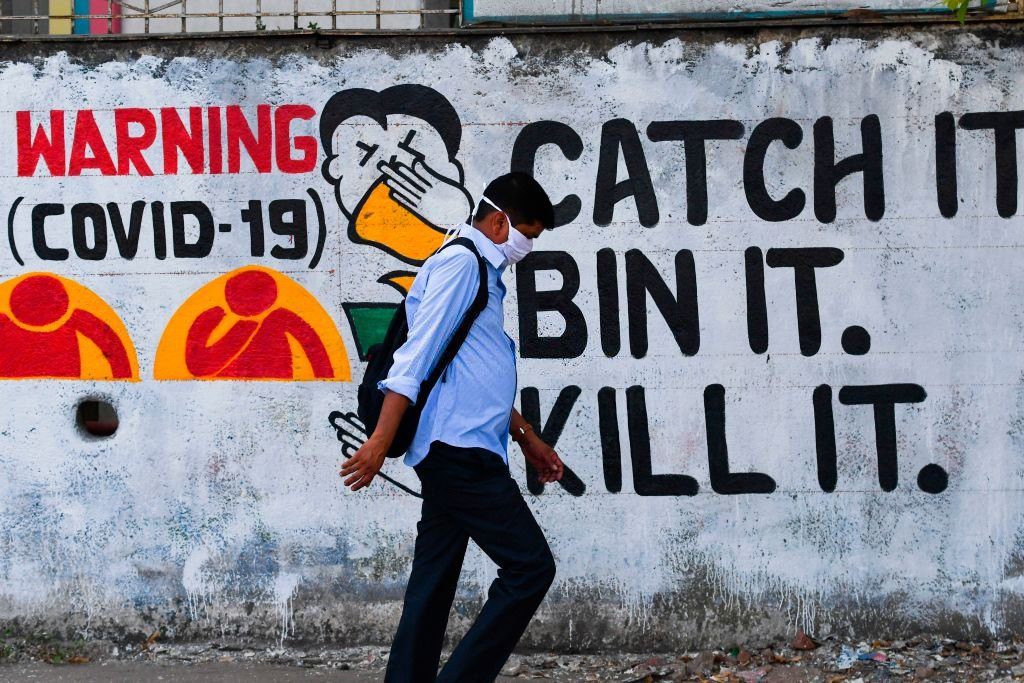 In India right now, there are many different provisions that have been implemented to stop the spread of virus. The measures and provisions vary depending on the current severity of the spread in a particular state or union territory. Some states have implemented sections 144, others have lockdown and few have imposed curfews.
Violation of Section 144
Section 144 is used to prohibit public gathering. Any gathering of over four people is deemed "unlawful" under this section. This means that if Section 144 has been imposed in your district you cannot organize or attend any mob marches or protests etc. Violators can be booked for "engaging in rioting".
The maximum punishment for such an act is three years. Section 188 of the Indian Penal Code (IPC) empowers police to arrest anyone who violates an order promulgated by a public servant. The violator can be punished with imprisonment of up to six months, or with fine which may extend to one thousand rupees, or with both.
Violation of lockdown, Section 270
There are many states who have imposed provisions of lockdown, either partial or full. The violation of lockdown is booked under section 270 of IPC (Indian Penal Code) applied in case of "Malignant act likely to spread infection of disease dangerous to life". The violator can be jailed for up to two years or could be fined or both, without a bail.
Violation of Quarantine, Section 271
There have been reported cases of violation of quarantine of people traveling from high-risk countries and it can land the violators in trouble. The violators are booked under section 271 that attracts a prison term of six months and can be made to pay a fine.
Violation of Curfew
Curfew is the stricter implementation of section 144 but different as in later you can leave your house but can't form a group of more than four individuals. In curfew, one can't leave the house without prior permission from the police or authorities. A violator of curfew attracts immediate detention by the police.
The bottom line is that any provision that the government implements to restrict movement also includes jail terms and fines for the violators. It wasn't the case till today but it seems to change very soon. It's the right time to take the measures taken by the government seriously by all.