India is a geographically diverse country with terrain from the Sahara Desert to the Himalayan Mountain range. With such a diverse geographical and colossal area, people can also experience different seasons, including the most magical of them all winter. No winter is complete without the snow covering the beautiful mountains with a blanket of snow.
Alongside northern India, particularly around the mountains of the Northeast, experiencing snowfall and its beauty attract tourists from all over the country.
There are many snowfall destinations to choose from in India to capture those serene and magical shots on your Xiaomi phone. So, it is time to plan your trip and choose one of the destinations on our list for those mesmerizing snowy landscapes.
In addition, we have also provided you with some of the best upscale hotels to enjoy a memorable stay.
1. Auli, Uttarakhand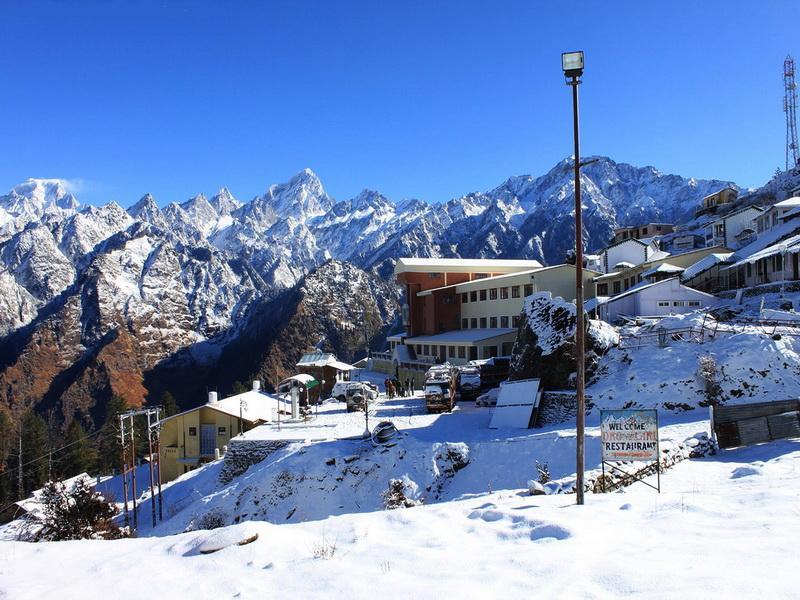 Auli Hill Station in Uttarakhand is one of the best places in India to experience snowfall. These beautiful meadows turn into a picturesque blanket of snow from December to March. You can enjoy the chilly snowfall, click pictures to create beautiful memories, and engage in various winter sports.
Although a year-round destination, Auli in winter is a must-visit fairy-tale destination as the temperature here can dip to –8 degrees Celsius. Hence you can look forward to engaging in various sports such as skiing, snowboarding, and snow trekking, some of the sought-after winter sports as you plan your trip to Auli.
2. Tawang, Arunachal Pradesh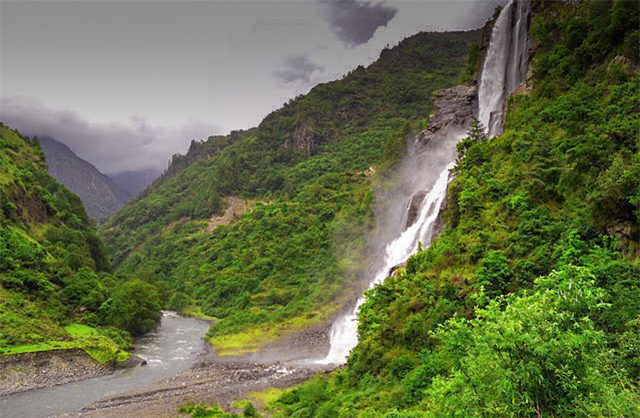 Tawang, a small town nestled in the northeast part of the country in the state of Arunachal Pradesh, offers one of the most breathtaking sights to experience snowfall. Surrounded by the mighty Himalayan peaks, this place is a must-visit destination from December to January. During this time, the town gets buried in snow, making it an apt destination for winter sports.
Although the temperature can be very harsh, going down to –10 degrees C, packing well for the weather and planning can make it a memorable experience. Tawang is known for its history and culture, so there is a lot to do while snow falls around you. India's largest monastery- the Tawang Monastery, is located at the top of a 10,000 ft mountain where many seek peace and comfort while relishing in the nature trek up to this historical monastery.
Many cultural festivals are held in Tawang, for example, the January Torgya Festival, which showcases cultural dances by masked dancers and mesmerizing music. Hence, along with a beautiful landscape, snowy peaks, and a 400-year-old Monastery, Tawang is a lovely destination to seep into the culture and gain a sense of peace in nature.
3. Shimla, Himachal Pradesh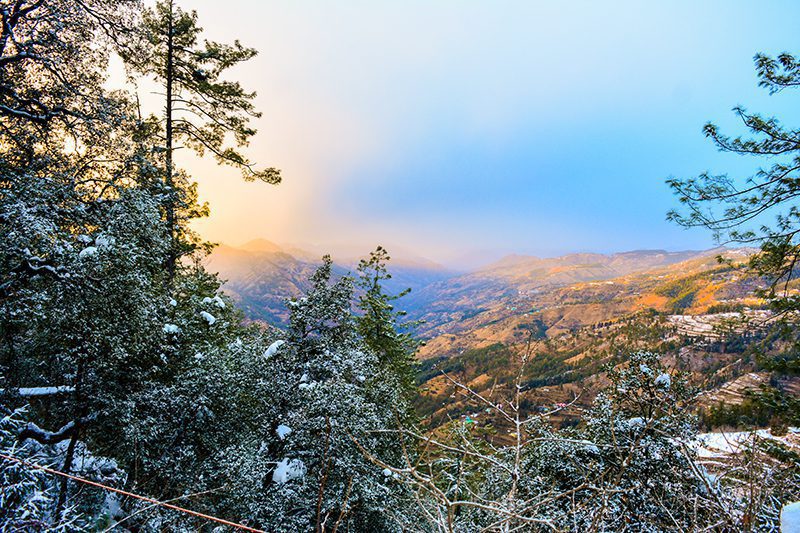 Source: unsplash.com/ @Akhil Verma
Shimla is a small hill station that receives snowfall in India during the winter months starting from January. Shimla is located around 350km from the capital city of New Delhi and has the historical significance of being the summer capital of British India during imperial times. Besides, Shimla is the perfect destination for nature lovers with breathtaking landscapes, colossal mountains, and adventurous sports opportunities.
The town also supports bustling markets, upscale hotels and restaurants, and other luxurious services for you to relax and unwind as the snow engulfs the city. For the best eateries and shopping experience as you walk past the snow-covered street markets of the town, check out Mall Road. For nature lovers and adventure geeks, Jakhoo Peak is the city's highest peak at an altitude of 8000 feet, which receives the heaviest snowfall in Shimla.
Besides these places, other attractions include the Shimla Reserve Forest Sanctuary, Nagson's Amusement Park, and The Ridge, Christ Church. Alongside skiing and snowboarding, you can also enjoy Ice Skating in the Kufri area of Shimla, which contains one of the best ice skating rinks in India. Hence, with fantastic weather, snow-clad mountains, delectable food, and friendly locals, Shimla is worth visiting for your next trip.
4. Leh, Ladakh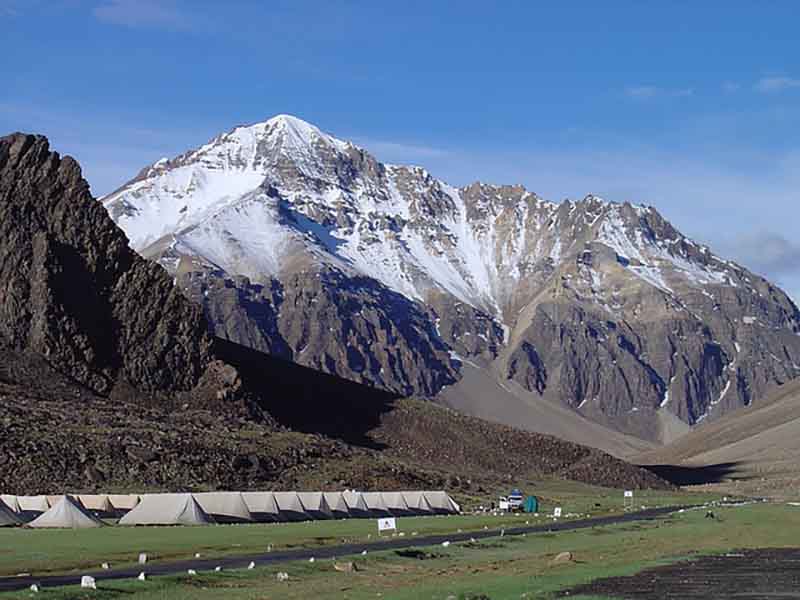 One of the coldest places in India, Ladakh is a winter dreamland during winters with fabulous icy landscapes and snow-clad ranges all around. Besides snow-clad mountains, Ladakh also boasts pristine alpine lakes and rivers that freeze during winter. These sights are worth experiencing at least once in your lifetime.
To experience snowfall, the best time to visit Ladakh is during December or January. Although road connectivity gets affected once snowfall begins, you can access Ladakh via air through a direct flight from India's capital New Delhi.
Ladakh is also culturally rich, with centuries-old monasteries and Buddhist pilgrimage centers. During the winter, these people also get covered under snow, turning the region into an awe-inspiring sight. 
These were some of the coldest places in India where one can experience snowfall- one of the most lucid phenomena of nature that makes you appreciate nature and marvel at the country's diversity.
For adventure lovers and those needing an escape from the sweltering heat of modern metropolises such as New Delhi and Mumbai, places like Ladakh, Shimla, and Manali offer a much-needed change. Winter might be a season of death, but it can rejuvenate your soul and connect you to a nature that stays authentic.