The cops in the country are surely getting innovative. Recent acts like showing their dance move on streets to giving roses to people who wear a helmet, have been showing their creative side and improving their overall reputation mired by images of corruption and negligence.
While the general public is appreciating the creative ways that the cops are coming up with, there are certainly some who are questioning the effectiveness of such experiments.
An earlier experiment with mannequins as traffic cops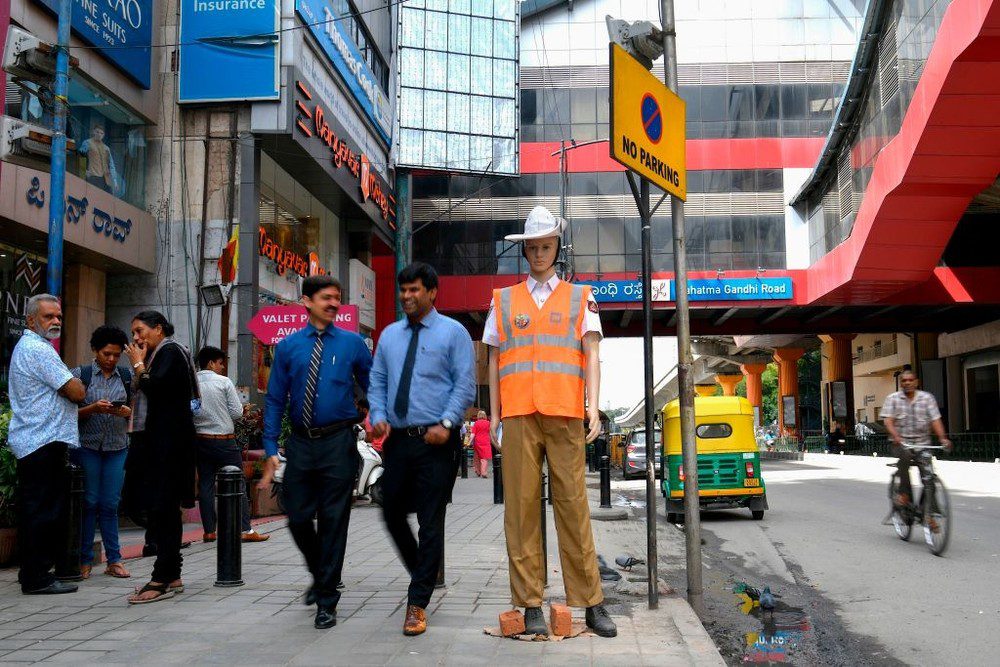 Bengaluru police were in news a couple of months back they installed mannequins dressed as traffic cops around the city to curb traffic violation. While they have not shared any data to the effectiveness of such moves, most people believe that it may work as people driving and on the move may not discern a mannequin from a real person.
A mannequin (also called a manikin, dummy, lay figure or dress form) is an often articulated doll used by artists, tailors, dressmakers, windowdressers and others especially to display or fit clothing
The traffic police mannequins have been deployed during the day at heavy traffic junctions in the city by the Bengaluru police to put the fear of the police in the hearts of traffic law violators.
At junctions where traffic jams occur every day, a real traffic policeman now controls traffic, while mannequins create an impression of the presence of many traffic policemen.
This time they are taking it to the next level. The city police will soon deploy female mannequins dressed as policewomen at places frequented by women, 50 lady cop mannequins to be precise.
Bengaluru Police explanation regarding the move
Bengaluru police commissioner Bhaskar Rao explains, "Similarly to the traffic police mannequins, the law and order women police mannequins will be placed in the places that are frequented by women in the city.
This will help women to feel safe in public places. Usually, we deploy women home guards in public places. Every day, mannequins will be replaced by real police so that the people will not ignore them."
Their hypothesis is based on the principle and also articulated by the commissioner is 'People, in general, obey laws only when they see a policeman, necessitating the mode of hide-and-seek mannequin deployment'.
What mannequins are these?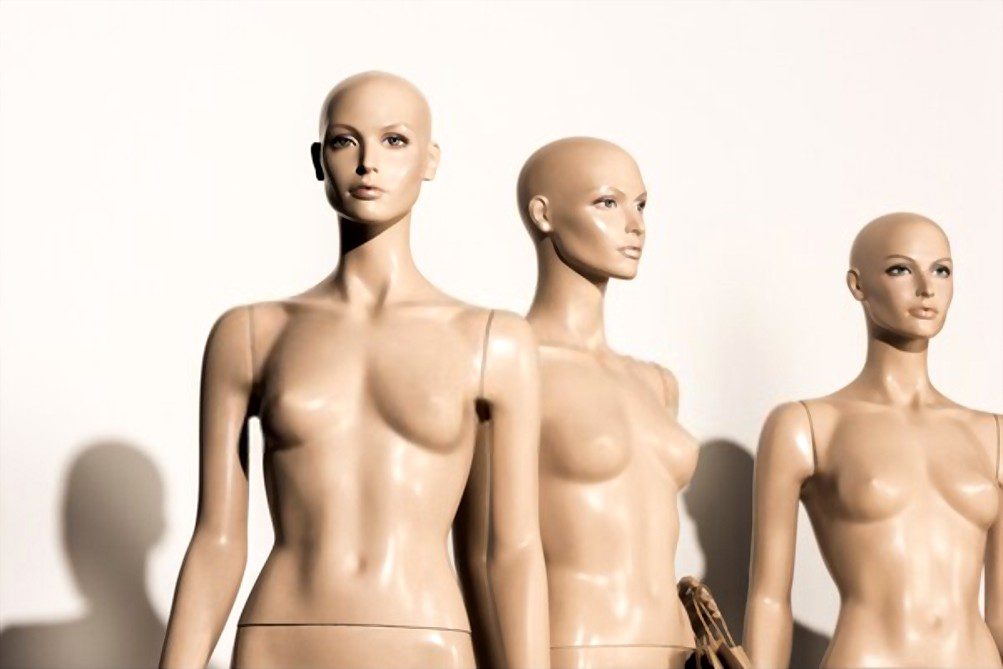 The police are apparently taking full precautions to ensure that they are completely life-like. They are going to be dressed in khaki uniforms, just like the city police, complete with reflector jackets, boots, and sunglasses.
Each of them costs around Rs. 4000 to Rs.6000 which roughly amounts to Rs 2-3 lakhs in total. The cost of accessories is additional.
Theatrics aside, this experiment hasn't been done before anywhere in the world. Considering the amount being spent, there's bound to be questions regarding its efficacy and whether the amount could've been spent on real policing.
Bengaluru police sooner or later will need to provide data regarding the impact of such a move on crime data. Until then the move will be observed with a bit of skepticism.