India is a land of amazing diversity and you can find all kinds of terrains- from snow clad mountains, deserts, forests to sea routes. However, there are few roads and highways that stand out among them. Here is a list of 10 amazing Indian roads that are best for a long drive for those who just love driving. They live to drive!
Leh-Manali Highway: Distance – 479 Kms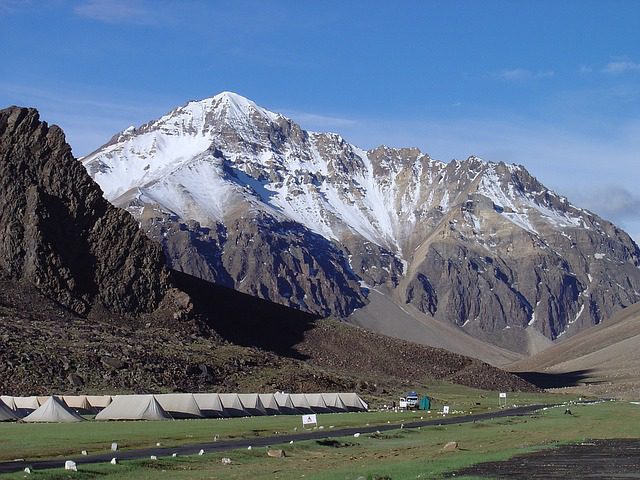 When it comes to road trip the first name that will come to your mind is the most celebrated Manali to Leh highway road trip.
Riding through the criss-cross terrain on your beast is something which will remain in your memories for a lifetime. This time while you are on your road trip, get a chance to explore the amazing beauty of the region.
With the snow-capped mountains, distant valleys and the cool mountain breeze make it all more exciting. Running at an average elevation of about 13,000 ft, the highway connects three beautiful destinations-Manali, Zanskar valley, and Lahaul and Spiti valley. A look at some of the photos can make anyone desire to travel on this road.
Only advice though is to look for mountain sickness. It is better to acclimatize yourself on the hills before touching such elevation where atmospheric pressure and oxygen is much less compared to the sea level.
Duration: 2 days 

Road Trip Guide: It has a total length of 479 km with average altitude ranging between 3000 Meters to 4000 Meters above sea level. The road is open for about 5 months a year mostly during summers and mid-October. The journey atleast will take you 2 days with one stopover for rest and acclimatization.
Jodhpur to Jaisalmer Distance – 283 Kms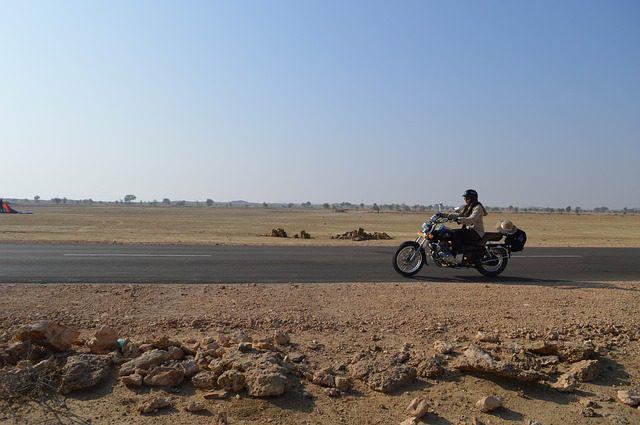 Golden desert sand surrounding you for miles while you drive on, on your chosen path. If this sound exciting enough for you, be prepared to be wowed. Apart from driving through one of the aridest regions of the word, the journey will also present you with the opportunity of visiting several tourist attractions en route.
The tarred road stretched for miles and miles through the wide expanse of barren land which is mostly dry if not for the few thorny thickets. The idea of being nowhere is sometimes strange and so different from the chaotic city. The occasional small huts in the midst of the deserted land add to the optics.
Then there are unexpected wildlife sightings amidst the groves that add to the thrill of the road trip. The rustic rural life, desert terrain, and wildlife are a significant part of the quintessential Rajasthani experience.
Duration: 9 to 10 hours 
Road Trip Guide: The roads are in great condition and a thrilling to drive on! Go along the RJ SH 19 which is the best option as far as routes are concerned. Make a refueling stop at Jodhpur, both for your car and your tummy. However, if you're looking for authentic Rajasthani cuisine, you may find it throughout this route in India.
Kalimpong to Zuluk – Distance – 90 Kms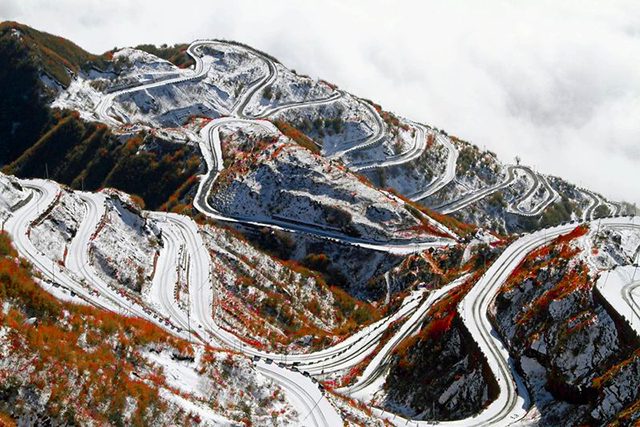 While driving onwards on this historic road, one also travels backward in time. Into the oldest trade routes of South Asia. The beauty of the surroundings enchants and enthrall. Probably the beauty made honest people of the traders. You will definitely wonder once you set foot here
Duration: 3 hours 30 minutes 
Road Trip Guide: The distance is about 90 km and can be covered in a stretch.
Srinagar to Leh Distance – 419 Kms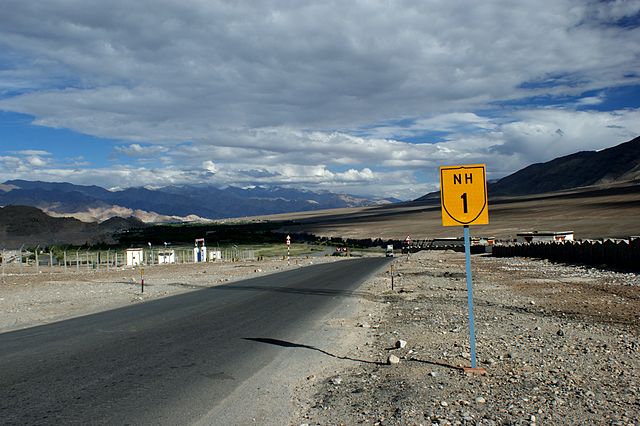 If you can see the beauty in treacherous terrains, you need to travel on this road. Its rugged appearance has rightly earned it the title of being 'the Indian Grand Canyon'. With the beautiful landscapes and stories of the historic trade route fighting for your attention, this route has a lot to offer.
Duration: 10 hours 
Greater Noida to Agra – Yamuna Express Distance – 176 Kms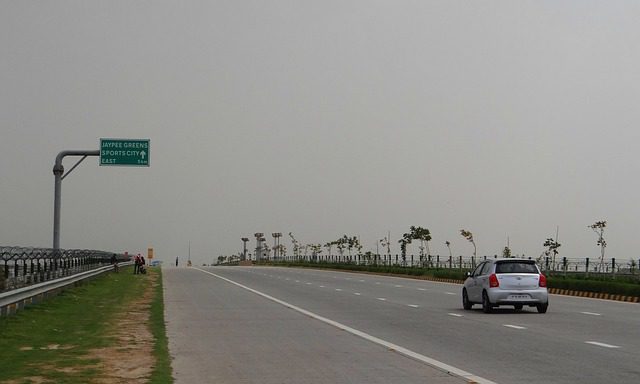 The Yamuna Expressway is arguably the best road in India at present and an absolute must-drive for all road trip enthusiasts especially if you happen to be in Delhi. If you have enough driving stamina, you can visit the Taj Mahal and Agra Fort and come back to Delhi by late at night. 
Duration: 4 hours 

Road Trip Guide: You can cover the 176 km stretch of Yamuna Expressway in less than 2 hours as the road is just amazing. However, getting to Yamuna Expressway from Delhi itself is around 70km, so add another hour or two to the total journey. Take care of the air pressure in your tires. Too much heat while driving at a fast speed have caused tires of some vehicles to burst, so remember to maintain a lower than normal air pressure.
Rann of Kutch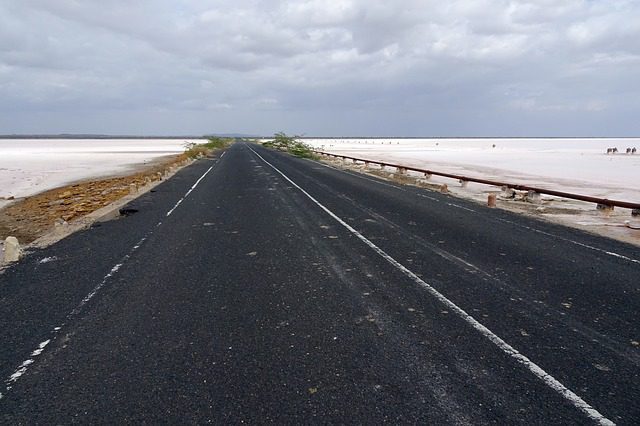 An endless sight of the salt desert, accompanied by destinations like Dholavira, one of the sites of the Harappan civilization, this is a must-visit for all bike enthusiasts and even others.
Comparably less crowded, one can travel from one point to another without having to use the brakes much! A heaven for a 'brake-free' long drive.
Shimla to Manali via Mandi Distance – 250 Kms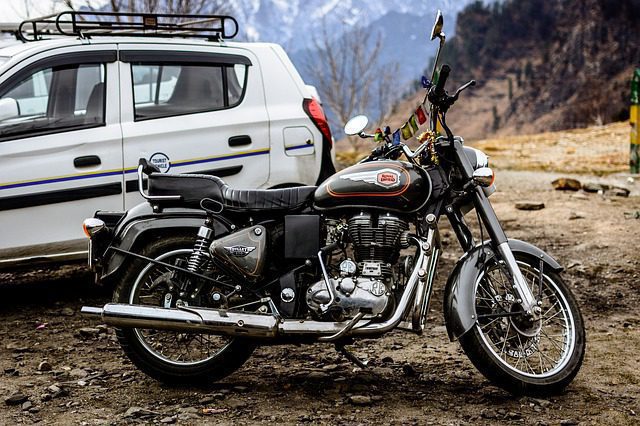 Clichés, when it comes to choosing a travel destination, should never be steered clear of! The Shimla-Manali road trip, with the River Beas trudging alongside, is a beautiful road trip to relax and unwind in India. Take a break from and play in the ice-cold water of the river. Nothing says Himachal vacation like playing in the water during the ride between Shimla and Manali! 
Duration: 5 to 6 hours 
Road Trip Guide: It is a 250 Km stretch but requires a little longer than usual to drive due to hilly terrain. All the more reason to be one of the best road trips in India.
Guwahati to Tawang: Distance 520 Kms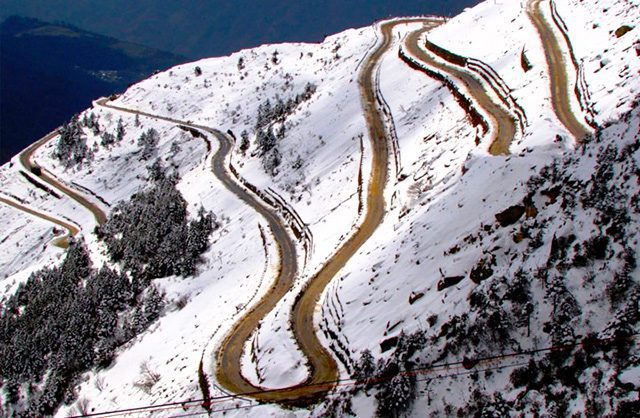 Two absolute essentials from Northeast and a trip just like its two ends- challenging, yet spread across an extremely beautiful terrain. A few stops in between, and you should be able to pull it off more conveniently.
Gangtok to Lake Tsomgo and Nathu La Pass Distance – 56 Kms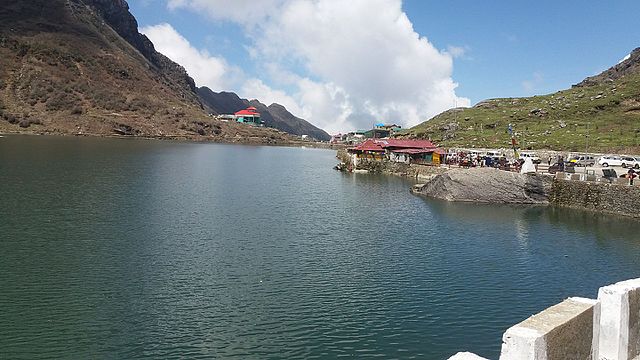 The North-East, largely unexplored is home to some of the best destinations for road trips in India. This is one of those road trips of North-East that you should undertake at once without thinking much.
The hilly terrain might make it a challenging ride, but the beauty of the road lies in the uncertainty of the terrain. The awesome sight along the roads on mountain ranges will totally make up for everything else! Take a road trip in winters to Lake Tsomgo (also known as Changu Lake) from Gangtok and know happiness like never before! 
Duration: 3 hours
Road Trip Guide: The distance is about 56 km and can be covered in a stretch.
Shimla to Manali via Kinnaur and Spiti Distance – 645 Kms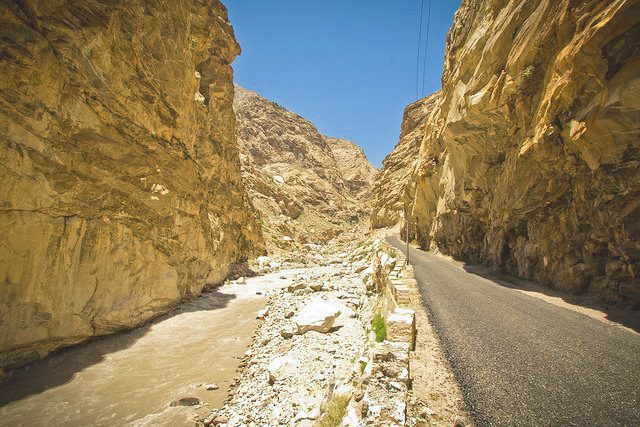 A more recommended route to Shimla than the Mandi one above, this is the road trip in India you should take instead if you are looking forward to the road trip is the highlight of your trip. Cover Kalpa, Sangla valley and even higher bits of the valley like Nako, Chango, Ropa if you wish. 
Two absolute essentials from Northeast and a trip just like its two ends- challenging, yet spread across an extremely beautiful terrain. A few stops in between, and you should be able to pull it off more conveniently.
Duration: 2 days 
Road Trip Guide: The distance is about 520 km and requires a stopover or two.