Uttar Pradesh's government under the leadership of Chief Minister Yogi Adityanath attracted controversy over displaying the posters of individuals who were suspected of damage to public property during the CAA (Citizenship Amendment Act). Now the Allahabad high on Sunday said that the action was absolute encroachment on personal liberty of individuals.
The court of Chief Justice Govind Mathur has taken up the case on its own (Suo Motu). Asking if the government was not encroaching on personal space and liberty of citizens, the Chief Justice expressed hope that corrective action would be taken before the hearing begins.
On Thursday, the district administration installed hoardings of 53 anti CAA protesters. The hoardings, carrying the addresses and photos of the accused, were put up at prominent intersections in Lucknow.
Those named were also asked to pay for damage to public property during the protests in Lucknow, in which one person had died. The hoardings also say if the accused fails to pay up, their properties would be attached.
Individual property attachment notices to many of the accused have already been served by the UP government.
The division bench, however, adjourned the matter to 3 pm today on the request of the state as AG would appear on behalf of the government to assist the court and corrective action to be initiated by that time.
How the UP posters have become controversial?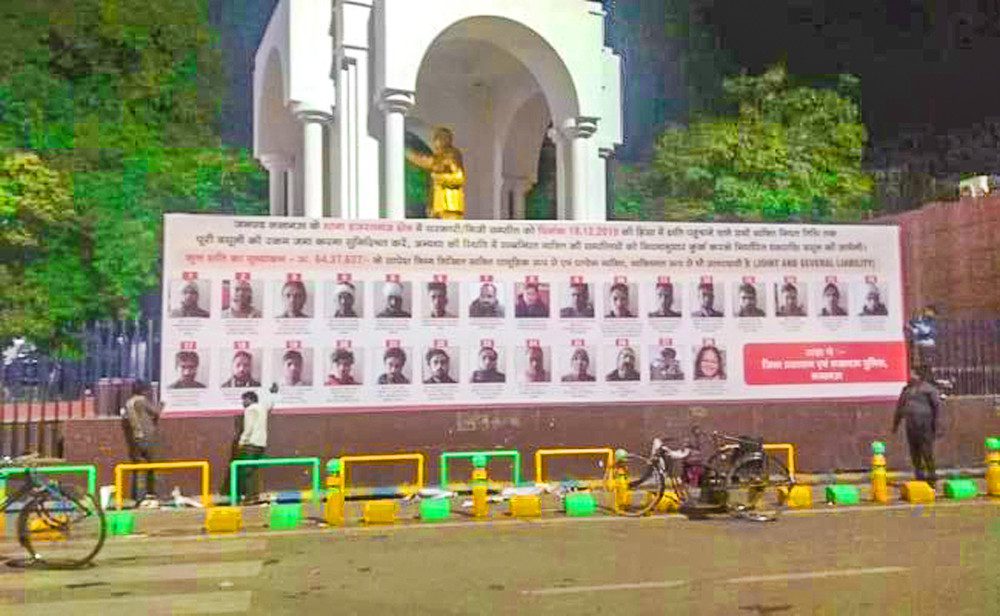 The critics to the move say, displaying the posters with faces of the suspected individual after a notice has already been served, infringes upon the privacy and personal liberty of the individual. It can also lead to unfair targeting of individuals by opposing groups and miscreants.
The process followed to identify such individuals and evidence of their involvement is yet to be established. The government has also not revealed the process of identifying such individuals. A state government that doesn't like opposition to its policy decisions can misuse such drastic measures and set a bad precedence.