An engineering student who failed to clear his exams 11 times tried to do something different. Create a fake amount in the name of a lady with a decent profile picture. However, as it turns out this too didn't work too well for him either.
The man, named Ravi has now been held for running a Facebook account by the name of a girl 'Nisha Jindal'. The fake profile is having move than 10,000 fans on the Facebook page.
The authority nabbed him in Raipur from where he was running this account and engaging in Facebook Messenger chats with numerous people on Facebook.
The cops started investigating the Facebook account over inappropriate content and posts. This is when they realized that the account is being run by a man.
The fake profile had the description– 'I am Nothing Without My Lovely Princess Daughter.'
According to the authorities, he was running fake accounts on other social media platforms too. There he used to trick people with impersonating as a female. The exact nature of the fraud or inappropriate content is not known yet is assumed to have violated the law to get arrested.
Ravi is an engineering student and according to the reports, he hasn't been able to clear his examinations from the past 11 years.
Cops also forced him to share his real pic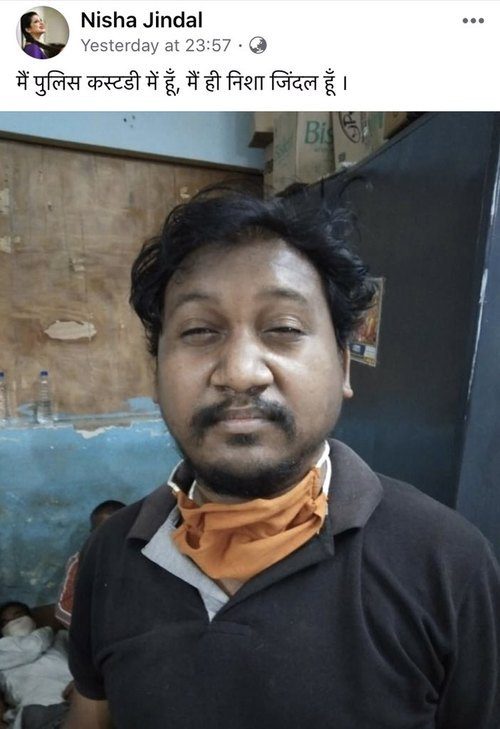 Interestingly, in the first such example, the cops also forced him to share his real pic on the Facebook page for everyone especially his fan to know about ' the real' Nisha Jindal.
Chief Minister Bhupesh Baghel also praised the authorities for exposing such people who duped social media users by creating such profiles. He said no such thing will be tolerated and strict action will be taken against him. According to the reports, the cops have caught him by tracing his IP address.