In the middle of the lockdown due coronavirus outbreak, there are some are visuals that even the past few generations have not seen. The mother earth can heal and she healed quickly.
There are many pictures and videos of nature, birds, and wildlife claiming its share in the plant. These stunning visuals prove that nature is healing and maybe it's us who were the virus all along.
These 19 powerful images reveal how nature is recovering in the absence of humans.
1. The view of Himalayas from Dharamshala is something many haven't seen in their lifetime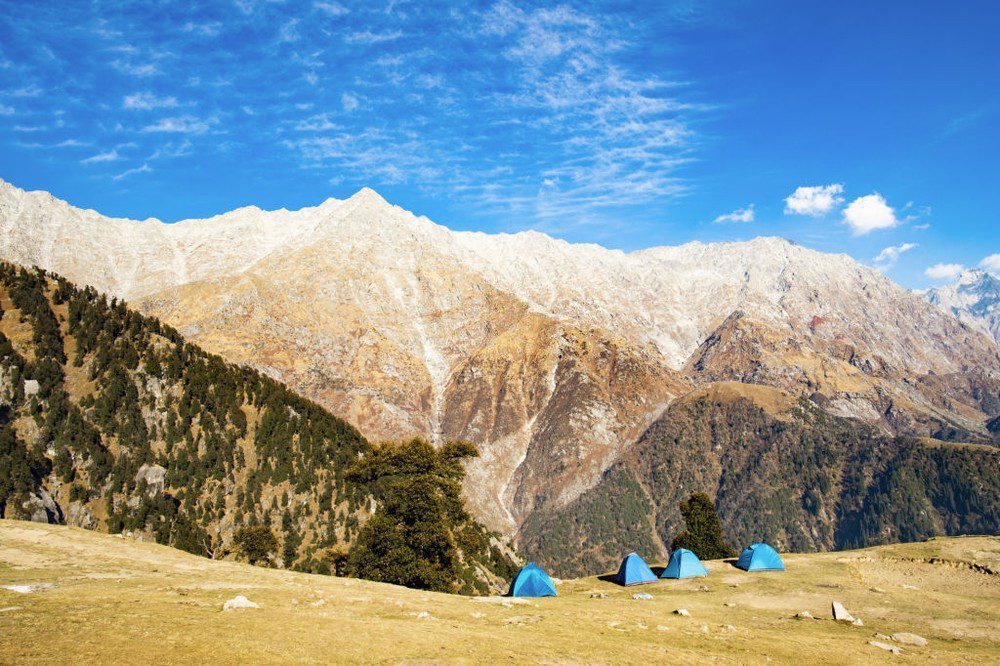 The city which is the home of Dalai Lama is located in the Indian state of Himachal Pradesh. Surrounded by cedar forests on the edge of the Himalayas, Dharamshala is a beautiful hill station by all means.
But the visuals have improved so dramatically due to the reduced pollution that it looks like a different place altogether.
2. Ganga water is so clean now that you can drink it now in Rishikesh and Haridwar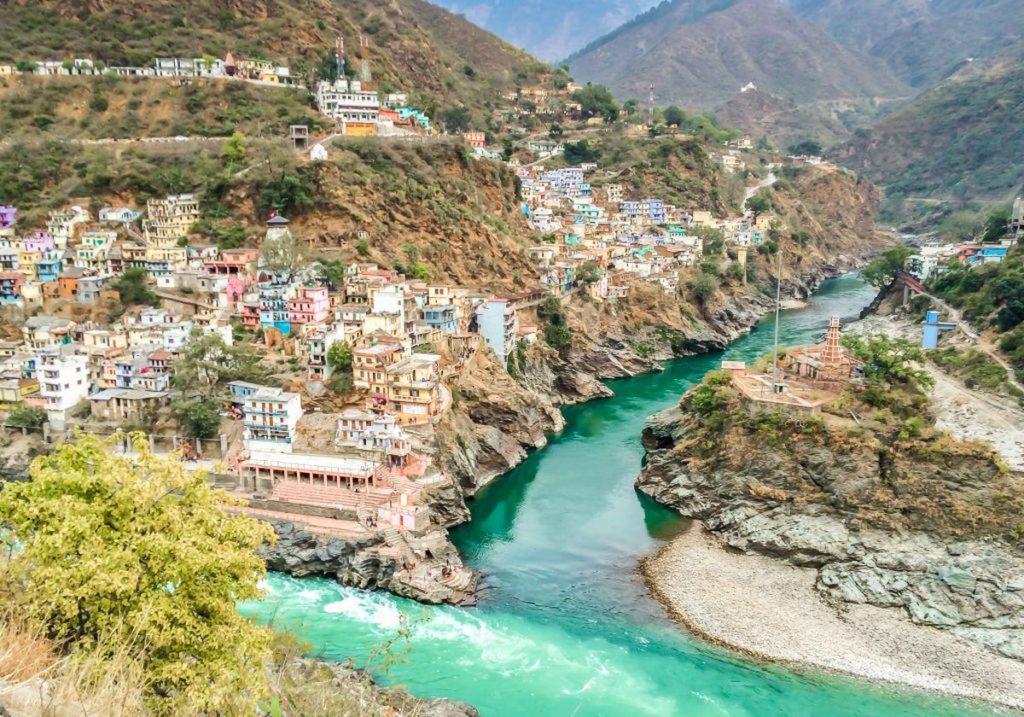 If scientists are to be believed the water quality of Holy rive Ganga has seen a remarkable improvement and is now even fit for drinking.
Around 1/10th of the pollution in the Ganga river comes from industries. With industries shut and people staying home, the quality of Ganga river water has witnessed a significant improvement.
3. Rhinos In Nepal appear to force people to follow lockdown
In a rare sight Rhino came out of Chitwan Reserve forest, appeared as if it wanted to implement total lockdown in Nepal.
4. A herd of deer seen walking on an empty highway of Andhra Pradesh
Deers can be seen walking on Highway on the road to Tirupati in Southern India
5.  Monkeys having a great time in a pool party in Mumbai as people stay inside
Monkey seem to be having a great time in a swimming pool of residential society in Mumbai. Why should only residents have all the fun?
6. Peacock shows off his dancing skills on the street of Mumbai
Definitely a little respite and a moment to smile between the gloom of Corona lockdown. Peacock dancing on an empty Mumbai street, Parsi colony, Hughes Road.
7. 100s of Pink Flamingos spotted in Navi Mumbai and it looks so beautiful
Pink Flamingos were spotted behind TS Chanakya on Palm Beach Road, Navi Mumbai.
8. Pigeons captured Connaught place as everyone was following Janta Curfew on 22 March
Janta curfew on Sunday, March 22, was kind of a rehearsal before the actual lockdown began on 25th March in India. A single day of self-imposed lockdown was enough to see the birds having their care-free time on the streets.
9. Peacocks resting in a village school in Rajasthan as the schools are closed due to coronavirus
In a rare scene from a school in Lodsar village, which is located in Ladnu Tehsil of Nagaur district peacocks can be seen resting in a perfect queue, in the school premises.
The schools are naturally closed due to the lockdown, the birds have all their personal space now.
10. One can see the Himalayas from Jalandhar because of reduced air pollution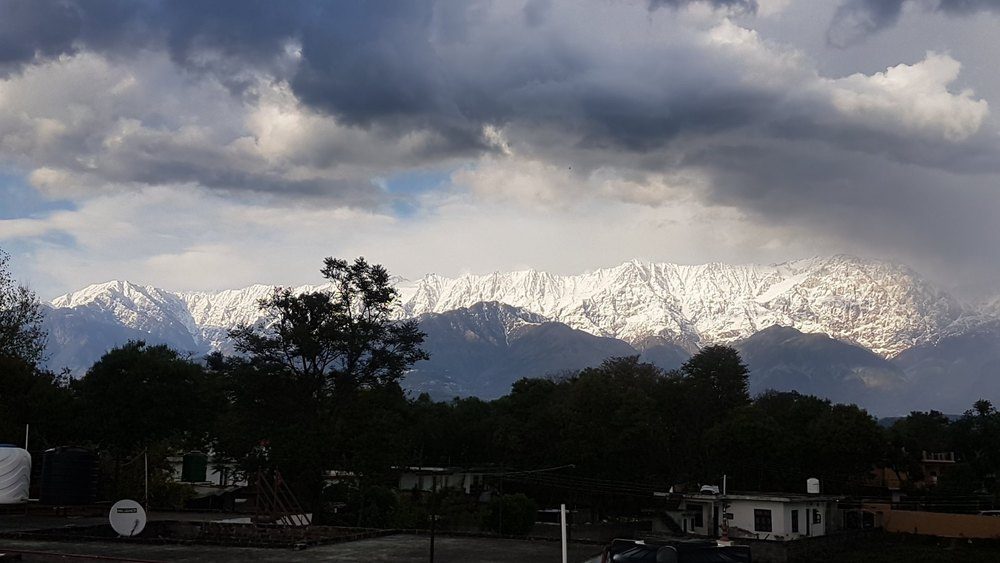 In an unexpected but pleasant turn of events, Himachal Pradesh's Dhauladhar range became visible to the residents of Punjab's Jalandhar because of the country-wide lockdown.
The snow-clad peaks were a sight to behold as pollution levels dipped remarkably across the two states.
11. Endangered Olive Ridley sea turtles laid millions of eggs on India's beaches
People were amused to witness the mass nesting of Olive Ridley turtle in Odisha Rushikula Beach.
It was the first time in the history of Rushikulya that the turtles came during the day time for laying their eggs all due to humans remaining confined to their homes.
12. Critically endangered Malabar Civet spotted on a street in Calicut
A critically endangered Malabar civet was seen for the first time since the 1990s during a COVID-19 lockdown in India.
This video was reportedly taken in Meppayur, a town in the Kozhikode district of the Kerala state in southern India.
However, some claim this video likely shows the more common small Indian civet, not the critically endangered Malabar civet. Whichever be the case, it is a rare sighting and shows that at least for animals nature is returning to its true self.
13. Birds visiting Bengaluru's Sadaramangala lake
Sadaramangala lake was once the lifeline for residents around the area in Bengaluru, but pollution took the charm out of it slowly but surely. The lake is breathing a new life during the lockdown.
Many species of birds since have returned to Sadaramangala Lake. Experts say the number of birds visiting Bengaluru's lakes has increased manifold due to the continued lockdown.
14. Endangered Olive Ridley sea turtles laid millions of eggs on India's beaches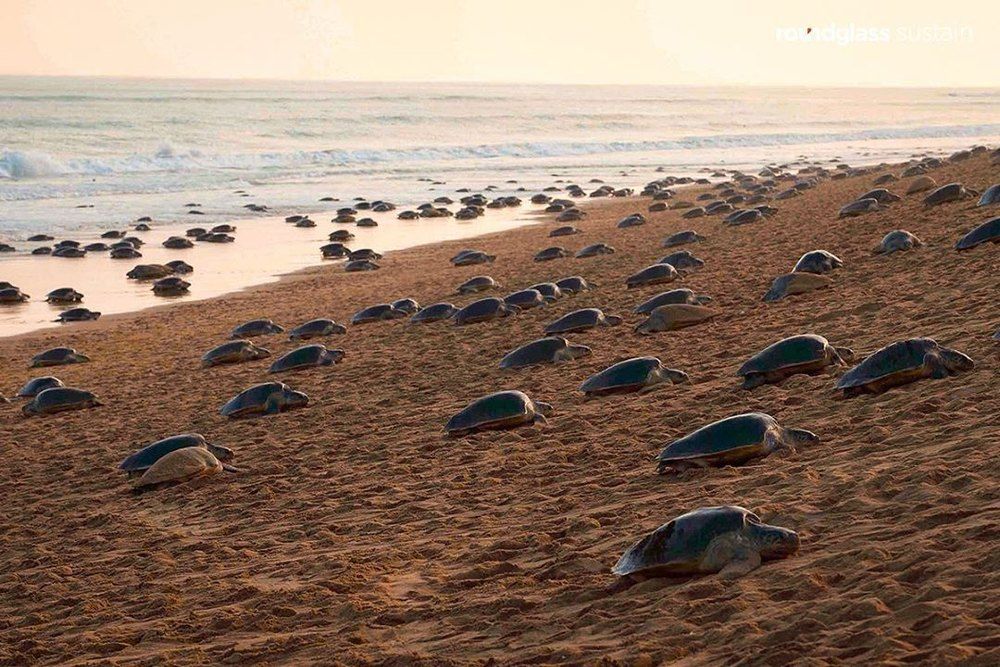 India has seen a huge inrush of sea turtles securing their way to beaches across the country to lay their eggs free of human activity and decreased pollution allowing for a much safer and productive hatching season.
15. Sheeps roaming around in an empty park
Sheeps seem to enjoy their uninterrupted hours inside a park when the humans are forced to stay at their homes.
16. Deer roaming on the street of Chandigarh when people are restricted to go outside
Deers can be seen roaming on the roads of Chandigarh due to a reduction in noise and air pollution. For a busy city like Chandigarh, it was indeed a rare sight.
17. In Europe, wild boars descended from the hills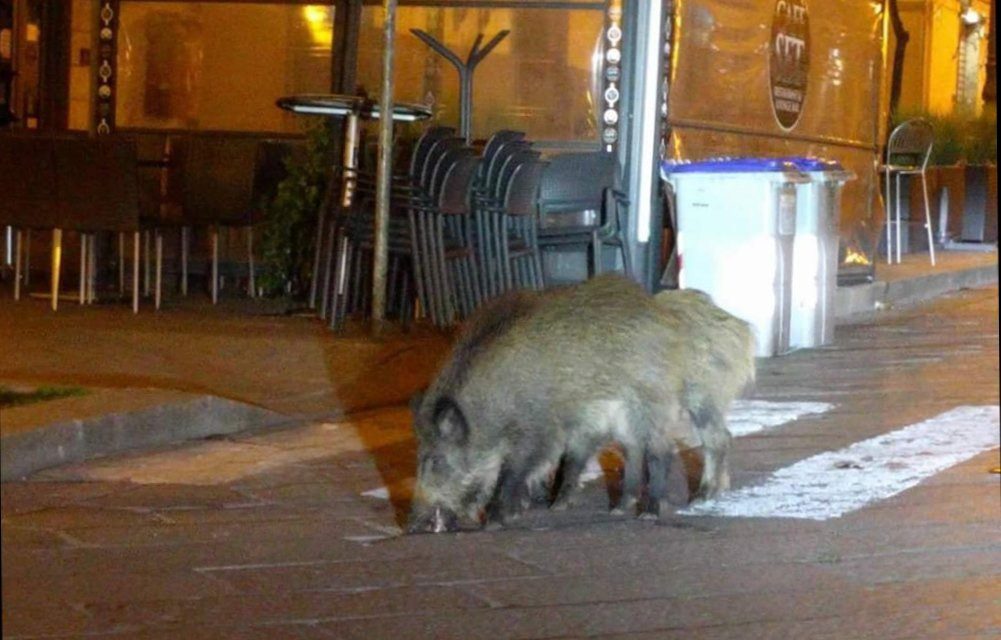 In Europe, wild boar have descended from the hills around the Catalan city of Barcelona, while ducks were also seen walking near the Comédie Française theater in central Paris.
18. Beers are coming out unafraid in Yosemite National Park
After the closure of the Yosemite National Park bears have been seen more frequently than usual. The bear was caught on camera climbing a tree next to ranger housing.
Yosemite National Park is an American national park located in the western Sierra Nevada of Central California, bounded on the southeast by Sierra National Forest and on the northwest by Stanislaus National Forest.
19. Dolphins return to the port of Cagliari in Italy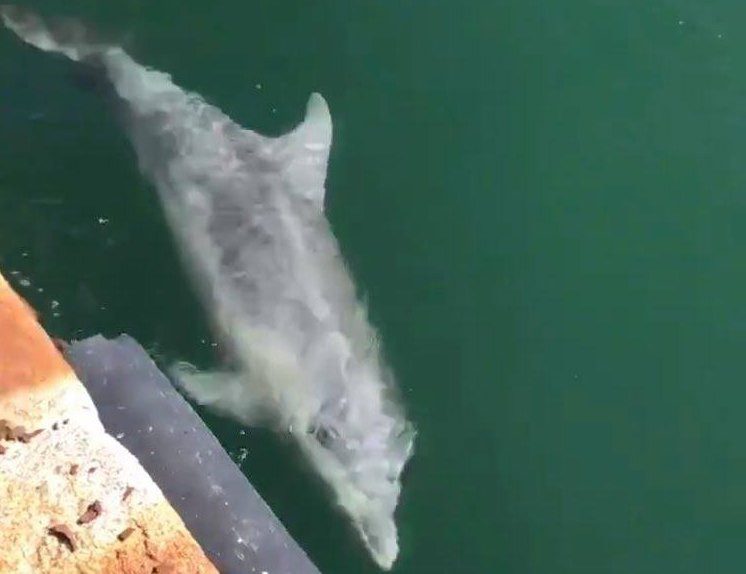 The coronavirus crisis has not only had negative outcomes. By the drastic slowdown in human activity, when humans are confined to their homes, nature is gradually regaining its rights.
Add to the list the return of the dolphins to an area they had long deserted due to shipping traffic. Indeed, in the port of Cagliari, the capital of Sardinia, several dolphins were seen along the quays, as reported by the Sardinian media.
This global crisis once again proves to us, we humans must not believe that we own the planet, but we share it with many other species. Perhaps these unique moments will also serve as a warning of the urgency to act and prevent the nature around us.
In Yosemite National Park. Since the park closure, bears have been seen more frequently than usual. This bear was caught on camera yesterday, climbing a tree next to ranger housing! Impact of lockdown for sure.