If scientists are to be believed the water quality of Holy rive Ganga has seen a remarkable improvement and is now even fit for drinking. 1/10th of the pollution in the Ganga river comes from industries. With industries shut and people staying home, the quality of Ganga river water has witnessed a significant improvement.
Both Haridwar and Rishikesh have seen great improvements in water quality during the coronavirus lockdown. it is after a long time that Ganga water has become good for Achaman (ritual sipping) in Haridwar. There is no ritual in Hindu tradition that is complete without Ganga water. Thanks to lockdown, it has now become the pure holy water as it has been long known for.
On March 24, Prime Minister Narendra Modi announced a nationwide lockdown in order to contain the spread of the novel coronavirus. Ever since industries that regularly discharge effluents into the Ganga have been shut.
And now after observation, scientists have claimed that the water quality has seen a remarkable improvement and is even fit for drinking. The main reason behind much cleaner Ganga water is a 500 percent decrease in total dissolved solids (TDS), industrial effluent, Dharamshala's, sewage from hotels and lodges.
Due to the lockdown, the ghats in Haridwar are also shut to the public and nobody is allowed to go near or take a dip in the river water, leave alone dumping waste in it. A normal look at the water can reveal how clean the water has become. Even fish and other marine life can be seen in the waters.
One-tenth of the pollutants in the Ganga comes from industries, nearby hotels and other sources. With all of these out of service, the quality of water has improved by forty to fifty percent.
What added even more to clean the river is sporadic rainfall that both places have received during the last few weeks and water levels have also increased.
You may also like: Amazing Facts about Holy River Ganga
Ganga has never appeared this clean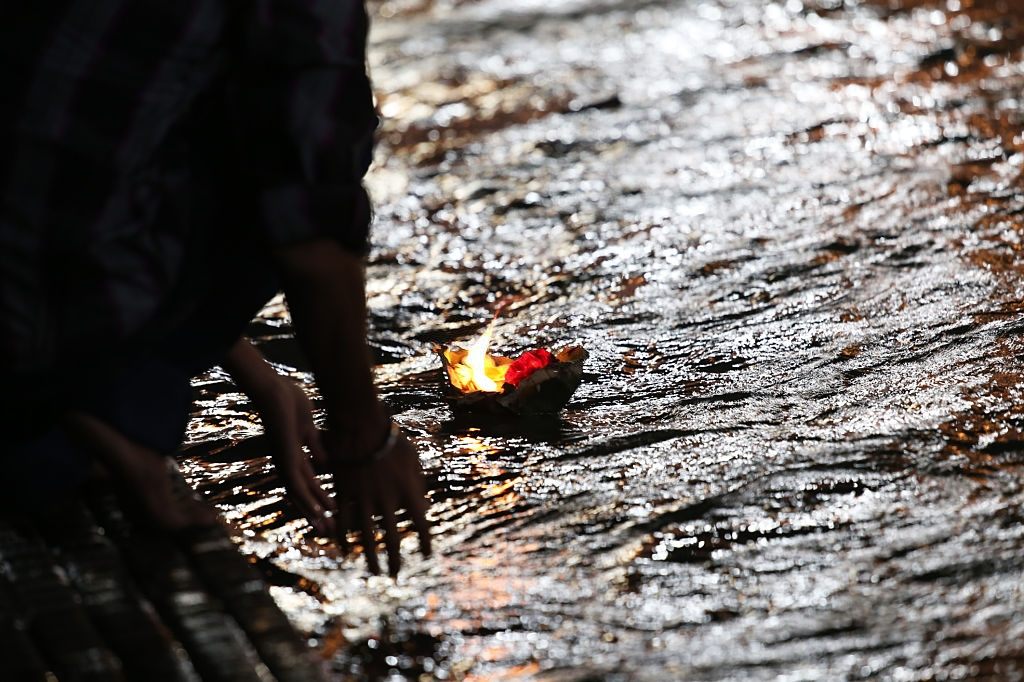 The times of India had earlier quoted – Tanmay Vashishth, Ganga Sabha General Secretary, said that Ganga has never appeared this clean. RK Kathait, State Pollution Control Board (PCB) regional officer said that there is a visible difference in the quality of Ganga water. Furthermore, this change has been driven by a lack of human activities as no pilgrims have been visiting the twin holy towns of Haridwar and Rishikesh.
Meanwhile, Uttarakhand PCB is keeping an eye on the quality of Ganga water. A PCB chief scientific officer SS Pal stated that the Ganga water in Haridwar is worth bathing in and good for drinking after necessary treatment.
In Rishikesh, the water is good for drinking after disinfection.
Pal also said that the presence of sewage treatment plants (STPs) in Uttarakhand has also improved Ganga water quality.
Not only the Ganga, but even the Yamuna river has also seen a drastic improvement in water quality and levels. It can be seen in photos going viral over social media, the river which has been plagued by pollution over the years can appear cleaner.
Furthermore, because of the recent rainfall, the water levels have also improved. Since there are fewer cars on the road, pollution and air quality index have improved drastically. Recently, some migratory birds were also seen returning and so was the marine life.