These are the must visit places when you are in India
India is colours, it is fun. There are no boundaries, nor is there any lack of diversity. Every state in India is like a new country.
For people from other countries every state in India is like a country they have never seen before.  From freezing north to wet east and mesmerizing south to deserts in the west, India has it all.
The best destination are not only places but great locations with some events that make them so wonderful. These are the places to visit in India before you die! Must visit places when you are in India
1. Jaisalmer
Honey-coloured citadel, emerging from the sands of the Thar Desert in Rajashan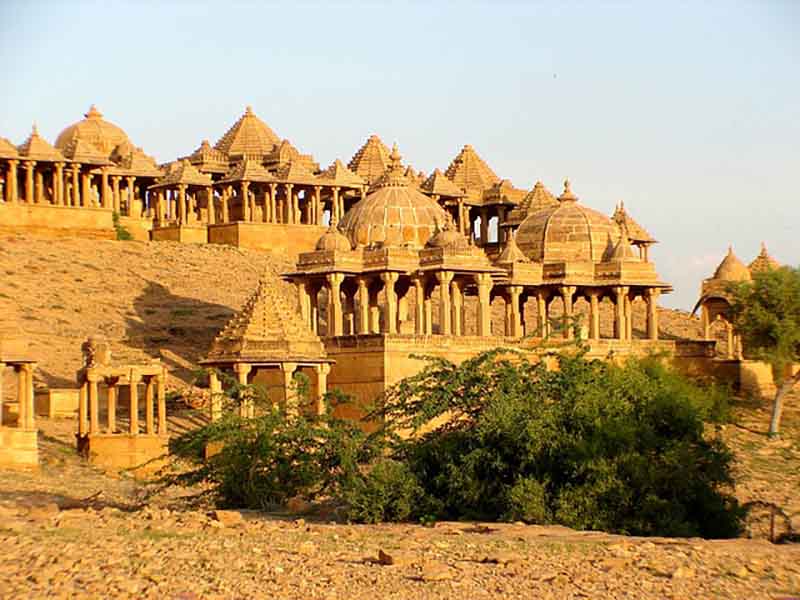 Jaisalmer is a  princely state in the western Indian state of Rajasthan, in the heart of the Thar Desert. Known as the "Golden City,". It was a medieval trade center.
it's distinguished by its honey coloured sandstone architecture. Prominent in  the skyline is Jaisalmer Fort, a sprawling hilltop citadel buttressed by 99 bastions.
Behind its massive walls stand the ornate Maharaja's Palace and intricately carved Jain temples. It is indeed a must visit place place when you are in India.
2. Kanha National Park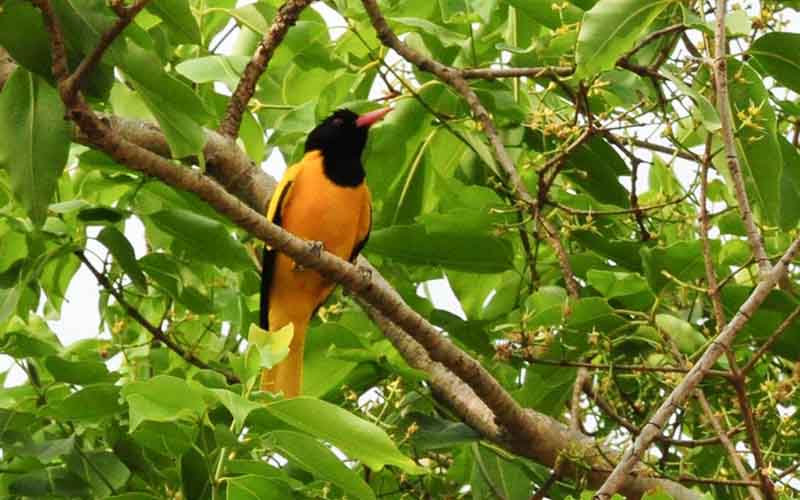 Deep in the eastern tracts of Madhya Pradesh
This park is rich in animal and bird life. If you like dense forest and real adventure with animals of the wild including tigers and even the occasional leopard, this is a must visit place for you.
It is also known as Kanha Tiger Reserve,  is a vast expanse of grassland and forest in the state of Madhya Pradesh, India.  Many animals like tigers, jackals and wild pigs can be spotted in Kanha Meadows.
The elevated plateau of Bamhnidadar is also home to birds of prey. Animals often gather at the watering holes of Sondar Tank and Babathenga Tank. The park's flora and fauna are documented in the park's Kanha Museum
3. Konark Temple
A colossal thirteenth-century sun temple, was submerged in sand before getting discovered by  British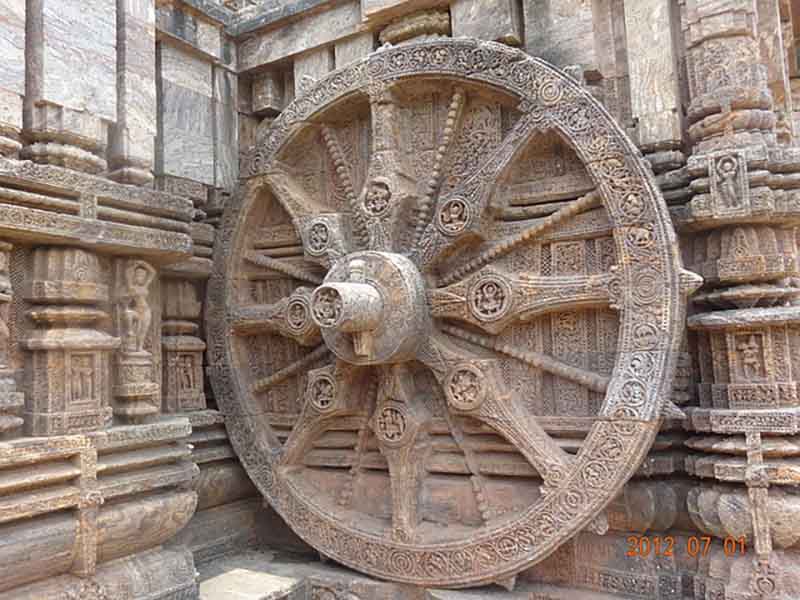 An Architecture Marvel of Eastern India , Konark is a town in the Puri district of the indian state of Odisha. It lies on the coast by the Bay of Bengal. It is situated 65 kilometers from the capital of the state, Bhubaneswar and is easily accessible from all major parts of the country.
Konark houses a massive temple dedicated to the Sun God. The word 'Konark' is a combination of two words 'Kona' and 'Arka'. 'Kona' means 'Corner' and 'Arka' means 'Sun', so when combines it becomes 'Sun of the Corner'. Konark Sun Temple is situated on the north eastern corner of Puri and is dedicated to Sun God. Konark is also known as Arka khetra.
The magnificant aura of this temple is unmatched in the world. You must consider Konark Temple in your itinerary if you are visiting India or if you already are in India and planning to see magnificent beauty of India.
4.  Gokarna
A temple town in Karnataka, its beaches are popular with budget alternative to more famous beaches of Goa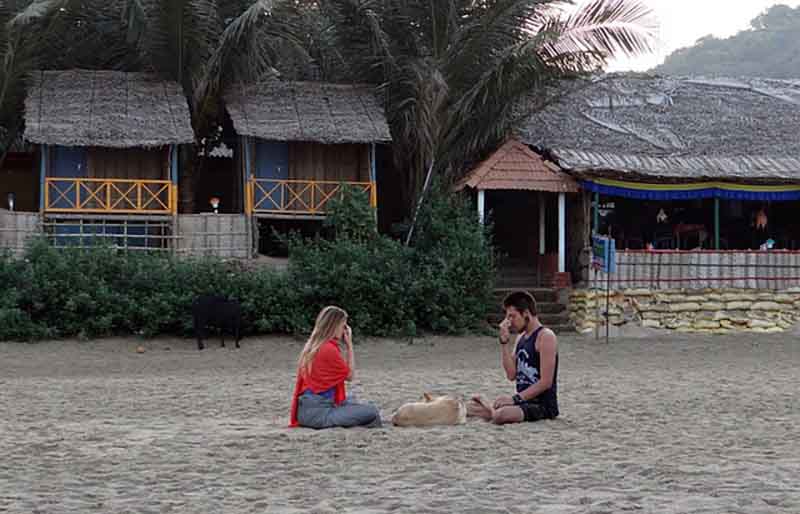 Gokarna is a town on the Arabian Sea, in the southwestern Indian state of Karnataka. A popular pilgrimage destination for Hindus.
it's known for sacred sites like Mahabaleshwar Temple, which has a shrine dedicated to the deity Shiva. Nearby, Koti Teertha is a temple tank where devotees wash in the holy waters.
5.  Taj Mahal
Simply the world's greatest building: Shah Jahan's monument to love fully lives up to all expectations.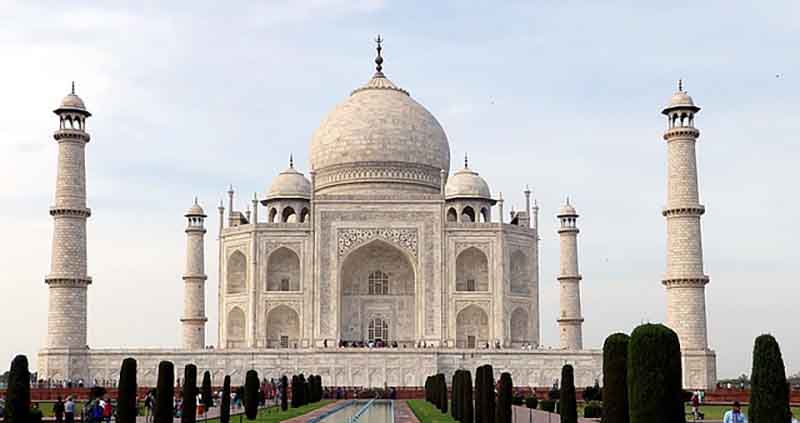 The Taj Mahal is an ivory-white marble mausoleum on the south bank of the Yamuna river in the Indian city of Agra. It was commissioned in 1632 by the Mughal emperor, Shah Jahan, to house the tomb of his favourite wife, Mumtaz Mahal.
It is one of the most famous places in India for tourists and rightfuly so.
6 . Thrissur Puram, Kerala
Incredible sight of more than one hundred sumptuously caparisoned elephants march in Kerala's biggest temple festival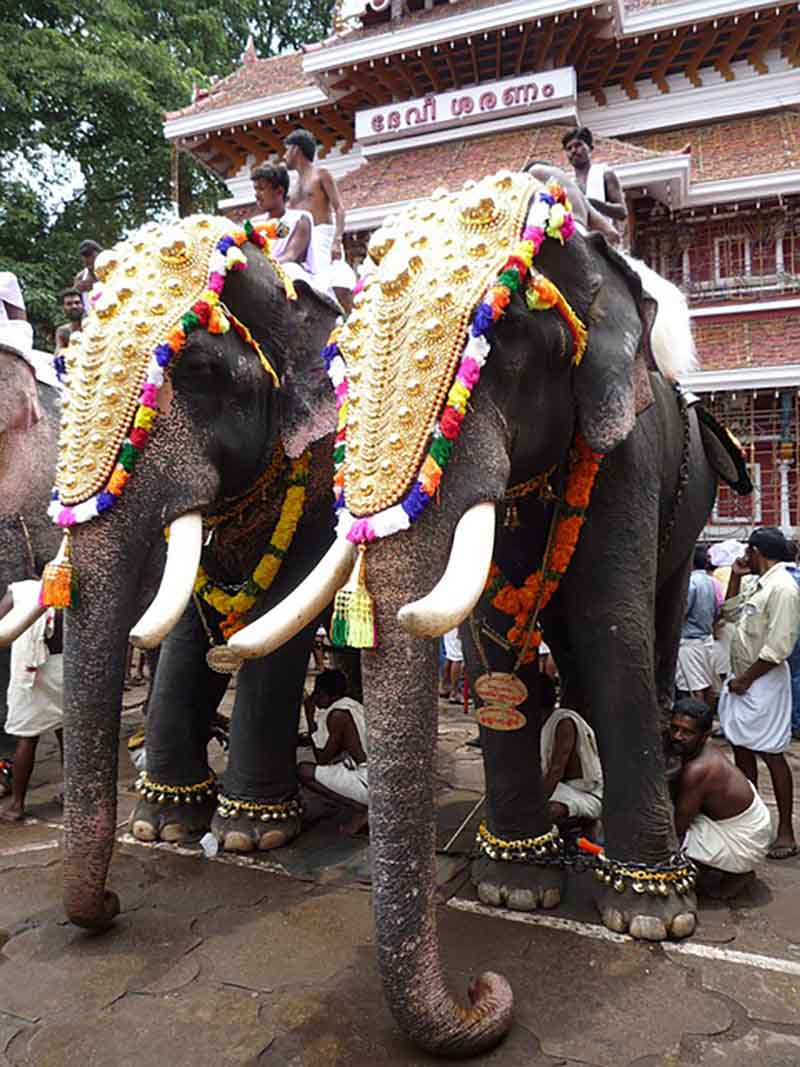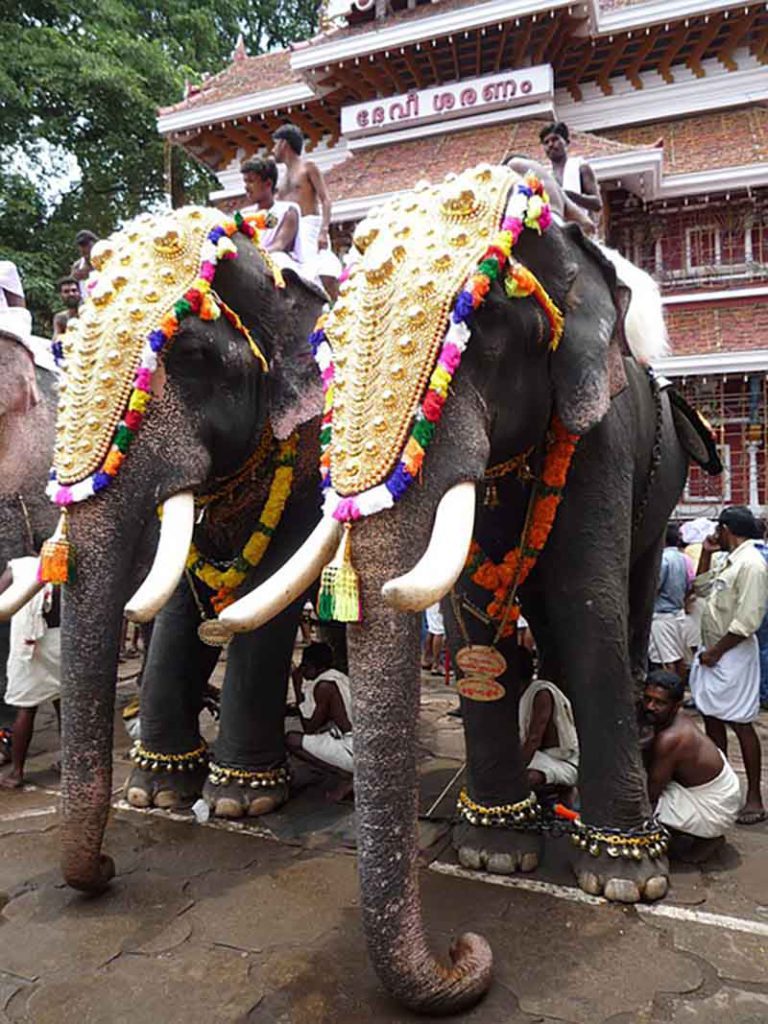 Thrissur Pooram is an annual Hindu temple festival held in Kerala, India. It is held at the Vadakkunnathan Temple in Thrissur every year on the Pooram day – the day when the moon rises with the Pooram star in the Malayalam Calendar month of Medam.
A must visit place to see the great spirit of people and the level of participation of people. It is highly also highly recommended for people who enjoy clicking pictures.
7.  Khajuraho
Immaculately preserved temples renowned for their uncompromisingly erotic carvings.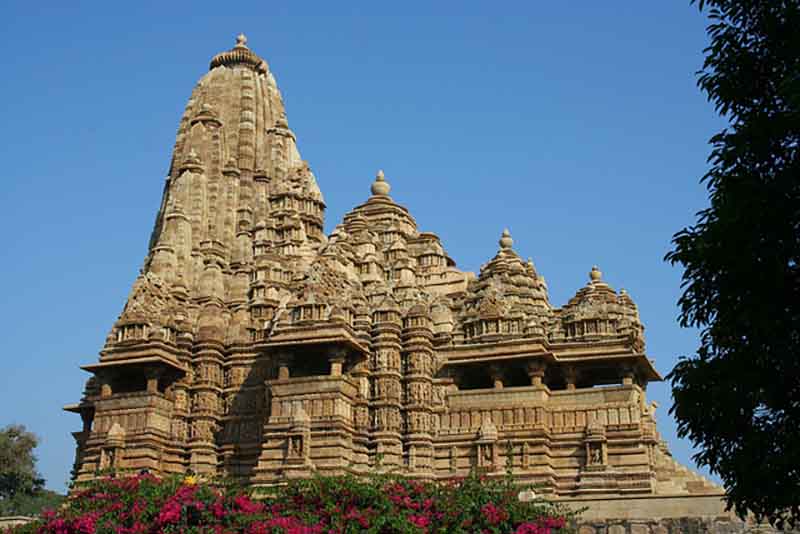 The Khajuraho Group of Monuments is a group of Hindu and Jain temples in Madhya Pradesh, India, about 175 kilometres southeast of Jhansi. They are one of the UNESCO World Heritage Sites in India.
The great masterpiece was built during the Chandella dynasty, which reached its apogee between 950 and 1050. At present only 20 temples remain intact; they fall into three distinct groups and belong to two different religions – Hinduism and Jainism.
The temples strike a perfect balance between architecture and sculpture. The Temple of Kandariya is decorated with a profusion of sculptures that are among the greatest masterpieces of Indian art.
8. Kochi (Cochin)
This atmospheric harbourside is strung with elegant Chinese fishing nets.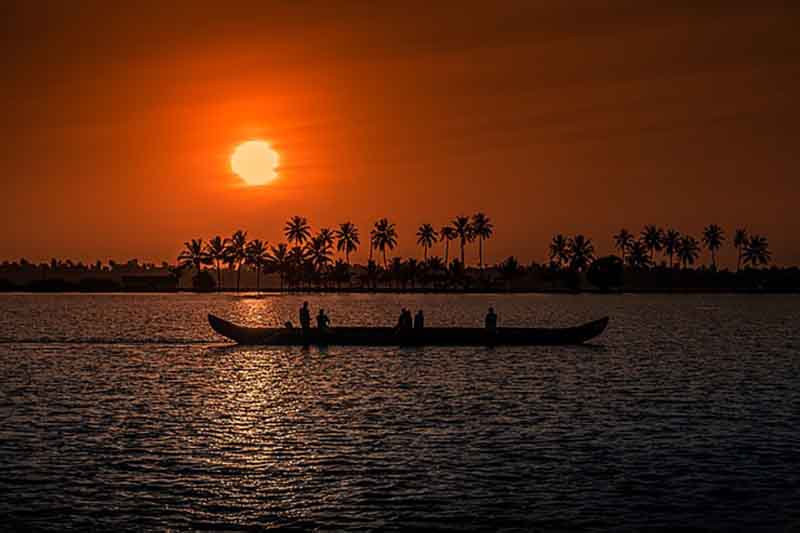 Kochi (also known as Cochin) is a city in southwest Indian State of Kearala. It has been a port since 1341, when a flood carved out its harbor and opened it to Arab, Chinese and European merchants. Sites reflecting those influences include Fort Kochi, a settlement with tiled colonial bungalows and diverse houses of worship. Cantilevered Chinese fishing nets, typical of Kochi, have been in use for centuries.
9. Keoladeo National Park
Bharatpur, Rajasthan, Asia's most well known bird reserve, millions of migrants nest each winter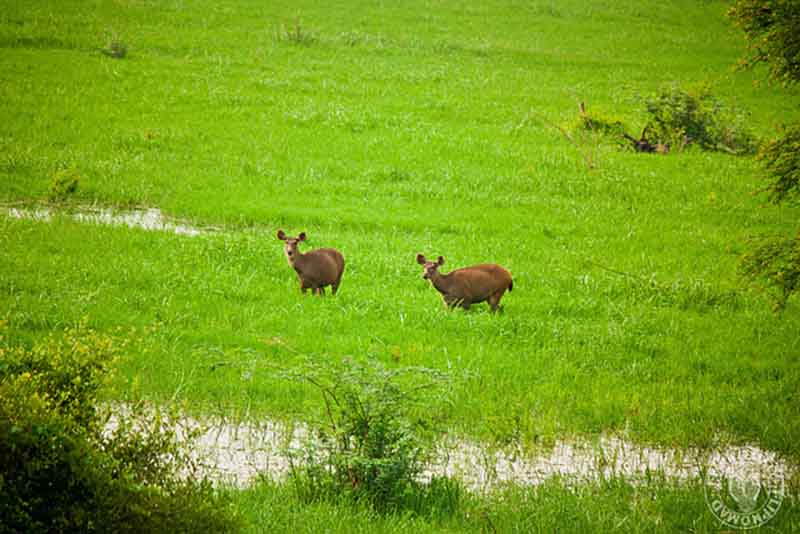 Keoladeo National Park is a vast bird sanctuary and former royal game reserve in the north Indian state of Rajasthan. South of the ancient city of Bharatpur, the park's woods and man-made wetlands protect over 350 species of migratory and resident birds, including herons, cormorants and eagles. To the southeast, Fatehpur Sikri is home to sandstone temples and a mosque, built by Emperor Akbar in the 16th century.
10. Thikse Leh
The most architecturally impressive of the many dramatic monasteries within striking distance of Leh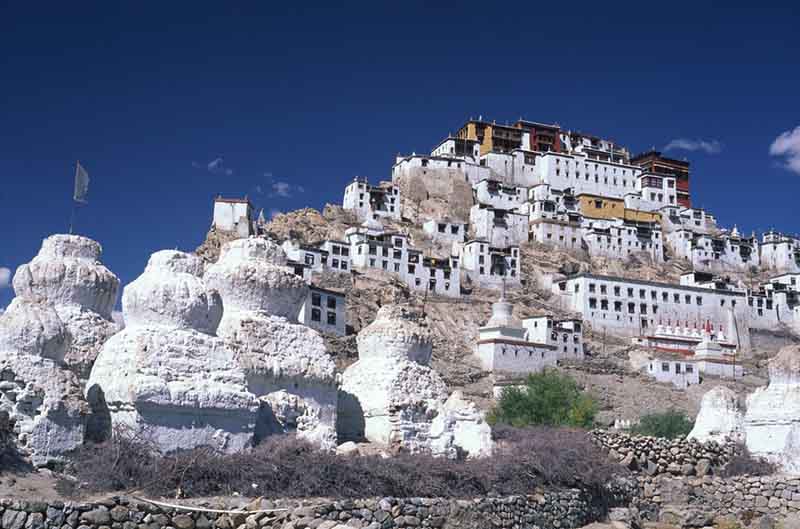 Thiksay Gompa or Thiksay Monastery is a gompa affiliated with the Gelug sect of Tibetan Buddhism. It is located on top of a hill in Thiksey village, approximately 19 kilometres east of Leh in Ladakh, India. It has a wonderful architecture which will blow you out of your feet. It is a must visit destination in India.
11. Orchha
The semi-ruined former capital of the Bundela rajas. An architectural marvel, rises up through the surrounding forest.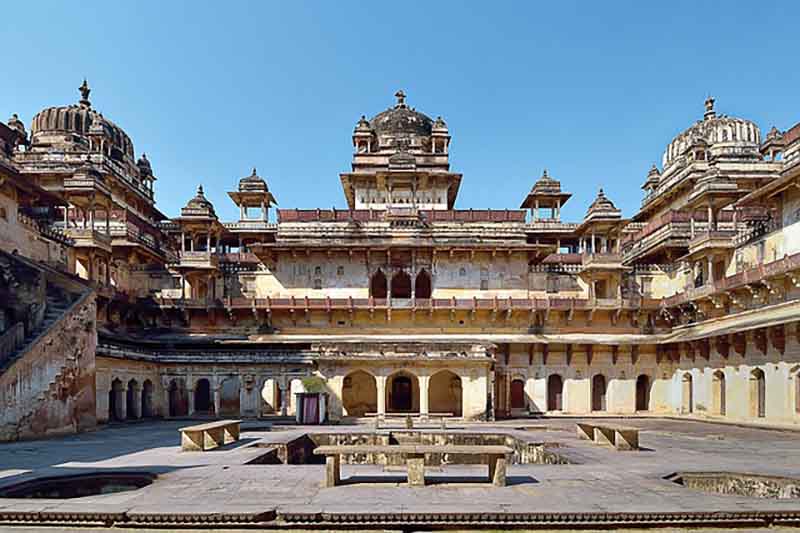 Orchha is a town in Tikamgarh district of Madhya Pradesh state, India. The town was established by Rudra Pratap Singh some time after 1501, as the seat of an eponymous former princely state of central India, in the Bundelkhand region
12. Varanasi City of Light
Founded by Lord Shiva, where the bathing ghats beside the Ganges teem with pilgrims.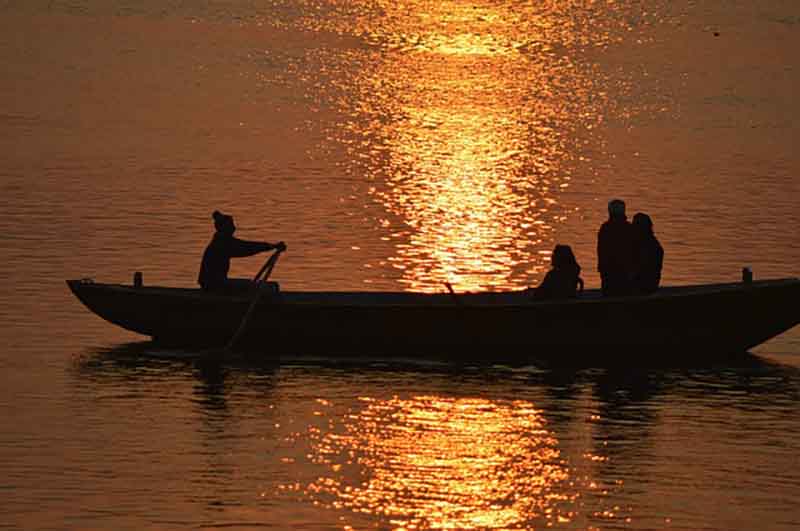 Varanasi is a city in the northern Indian state of Uttar Pradesh dating to the 11th century B.C. Regarded as the spiritual capital of India, the city draws Hindu pilgrims who bathe in the Ganges River's sacred waters and perform funeral rites.
Along the city's winding streets are some 2,000 temples, including Kashi Vishwanath, the "Golden Temple," dedicated to the Hindu god Shiva.
See our Varanasi Travel Guide
13. Mehrangarh Fort, Jodhpur
The epitome of Rajput power and extravagance, its apartments as sumptuous as the fort is imposing.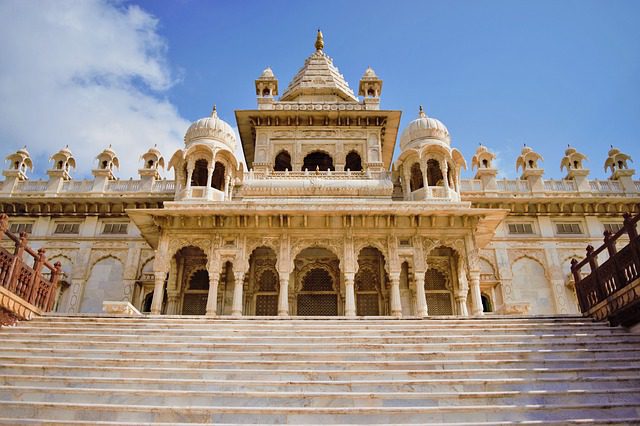 Mehrangarh, located in Jodhpur, Rajasthan, is one of the largest forts in India. Built around 1460 by Rao Jodha, the fort is situated 410 feet above the city and is enclosed by imposing thick walls
 14. Amritsar
The largest city in Punjab, and site of the fabled Golden Temple, the Sikhs' holiest shrine.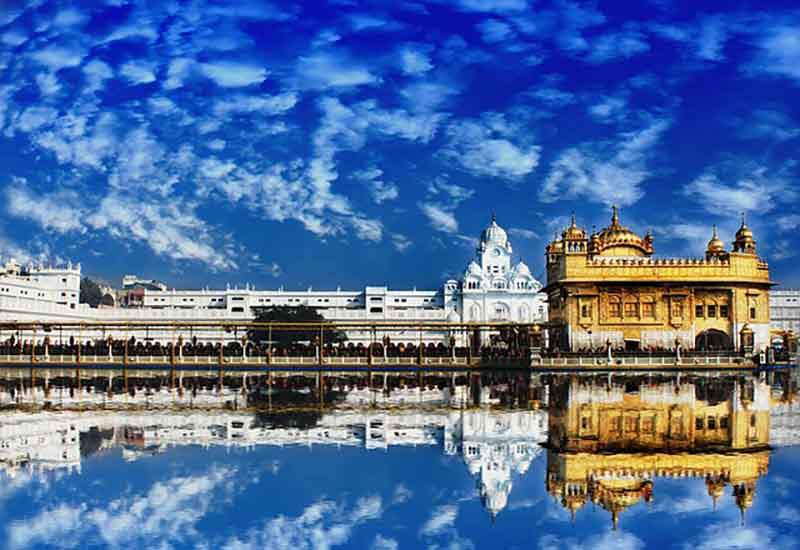 Amritsar is the spiritual and cultural centre of Sikhism  or the Sikh Religion. Baisakhi festival brings out Amritsar's resplendent face with its finest food, clothes and merry-making.
This place is also infamous for its Jallianwala Bagh massacre and its proximity to Wagah Border, where India and Pakistan share the only road border.
A daily Wagah border ceremony between arch rivals Indian and Pakistan forces, is a mush watch event.
The satiating food and generous Punjabi hospitality further mesmerizes the visitor. From the Operation Blue Star in the Golden Temple to the tragedy of the Jallianwala Bagh massacre, Amritsar has seen the worst of situations and yet emerged like a phoenix through testing times.
Amritsar today is a thriving city with active trade and tourism industries. One of the most agriculturally productive cities of India, Amritsar is well connected with most of the important cities of India.
15. Mahabalipuram
A fishing and stone-carving village, with magnificent boulder friezes, shrines and the sea-battered Shore Temple.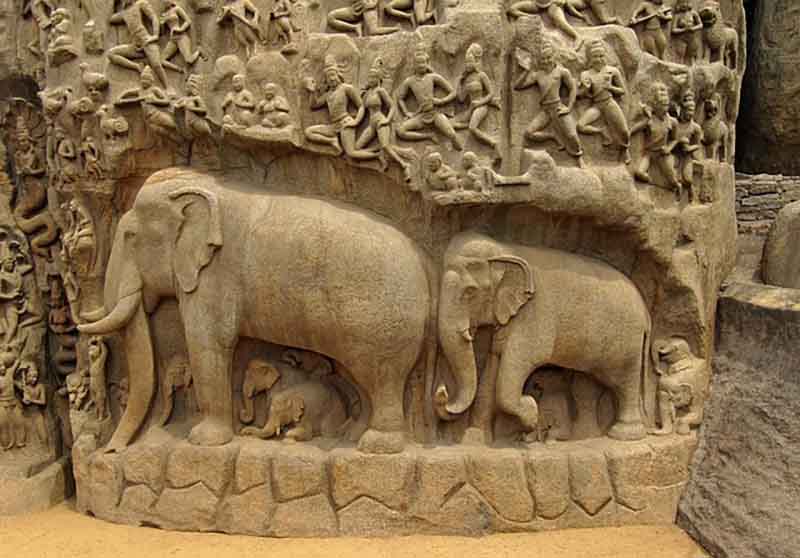 Mamallapuram, or Mahabalipuram, is a town on a strip of land between the Bay of Bengal and the Great Salt Lake, in the south Indian state of Tamil Nadu.
It's known for its temples and monuments built by the Pallava dynasty in the 7th and 8th centuries. The seafront Shore Temple comprises 3 ornate granite shrines. Krishna's Butter Ball is a massive boulder balanced on a small hill near the Ganesha Ratha stone templ
16. Jaipur
Rajasthani handicrafts The teeming bazaars of the Pink City in Jaipur burst with vibrant cloth, jewellery, Persian-style pottery and semiprecious stones. Simply the best place to shop in the Subcontinent.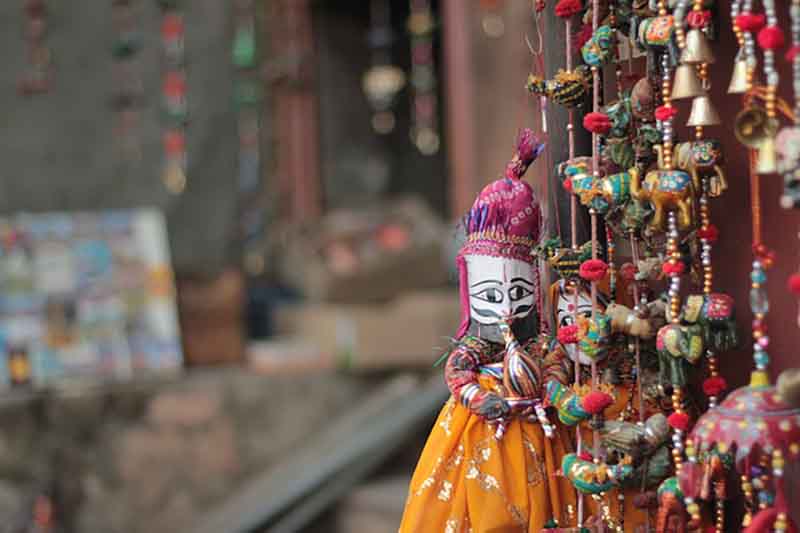 Jaipur is the capital of the state of Rajasthan. It is an urban center with so much to explore. Its handicraft and hand made items are unparalleled in the world.
It is must visit place for people interested in shopping and collection of handicrafts and cultural souvenir  .
17. Kathakali Kerala
It is 'the' place to experience kathakali and other esoteric ritual theatre forms.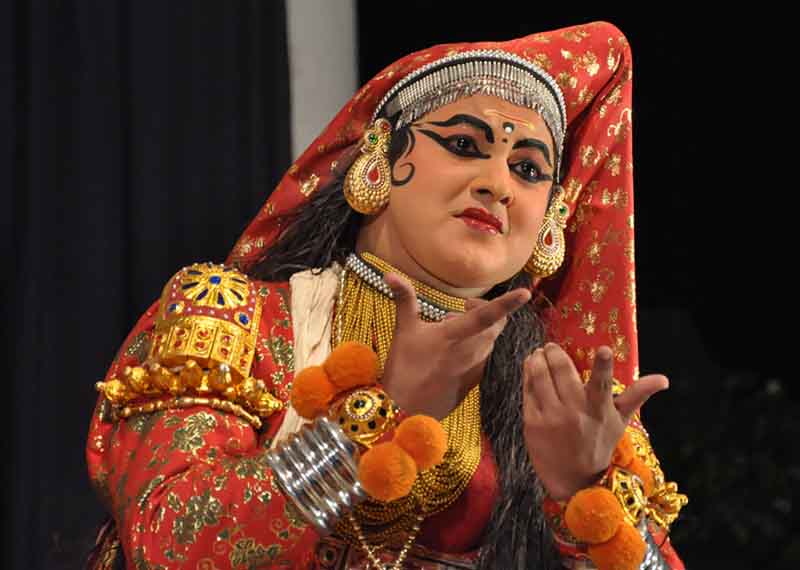 Kathakali is the classical dance of Kerala and is translated into "story play" in Malayalam (Katha meaning story) . Kathakali in Kerala is a traditional dance which narrates various stories from the Indian epics and is a unique blend of dance, music and acting which depicts these epics.
Kathakali dancer which can be a woman or man has a uniquely  painted face, where dancers and communicates stories to music using animated expressions and mimes with hand gestures and facial expressions.
Kerala Kalamandalam
Kerala Kalamandalam though a bit faroff from the tourist destinations of Kearla may be the best place to watch Kathakali in Kerala.
You should try to align your travel date with some festivals that are conducted frequently in Kerala, On other occasions it will command a price, but it would be worth it, for the best authentic , classical Kathakali performance in Kerala
18. Ellora caves
Buddhist, Hindu and Jain caves, including the colossal Hindu Kailash temple, carved from a spectacular volcanic ridge at the heart of the Deccan plateau
Ellora, in Maharashtra, India, is one of the largest rock-cut monastery-temple cave complexes in the world, and a UNESCO World Heritage Site, featuring Buddhist,
Hindu and Jain monuments, and artwork, dates from the 600-1000 CE period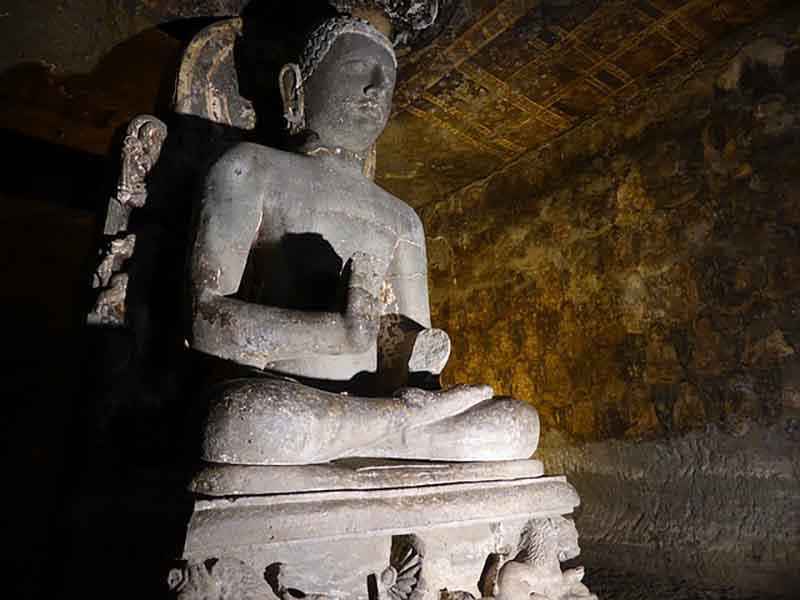 19. Rath Yatra, Puri
Three colossal chariots with brightly coloured canopies are pulled by crowds of devotees through the streets of eastern India's holiest town.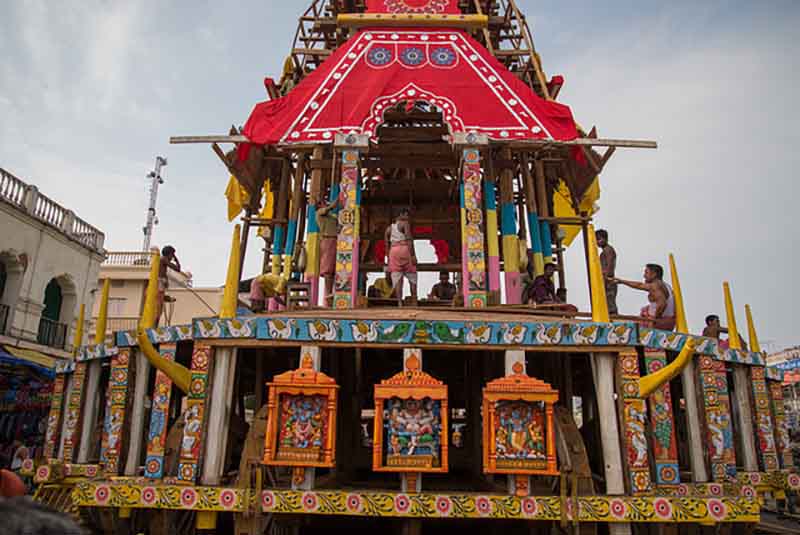 Ratha Yatra or Ratha Jatra or Chariot Festival is a Hindu festival associated with Lord Jagannath held at Puri in the state of Odisha, India.
It is the oldest Ratha Yatra taking place in India and the World, whose descriptions can be found in Brahma Purana, Padma Purana, and Skanda Purana and Kapila Samhita
20. Gangotri and the Gaumukh Glacier
The holy and atmospheric village of Gangotri serves as a base for the trek into the heart of the Hindu faith – Gaumukh, the source of the Ganges.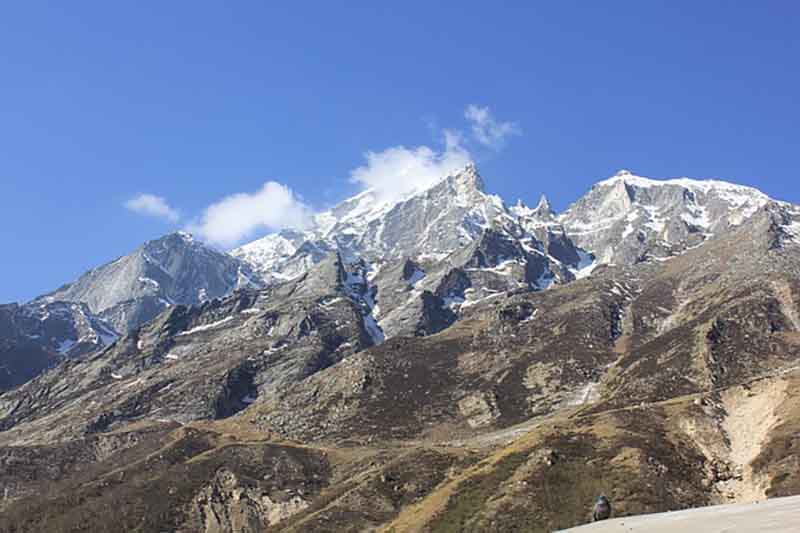 Gomukh, also known as "Gaumukh" or "Gomukhi", is the terminus or snout of the Gangotri Glacier and the source of the Bhagirathi River, one of the primary headstreams of the Ganges River.
The glacier which later converts into holi Ganga river is called Gangotri. It is indeed one of the most scenic destinations in the list. And must travel destination of India in the state of Uttarakhand.
21. Hampi/Vijayanagar
The capital of a great Hindu empire, sacked five centuries ago to leave a site strewn with ruins and medieval sculptures.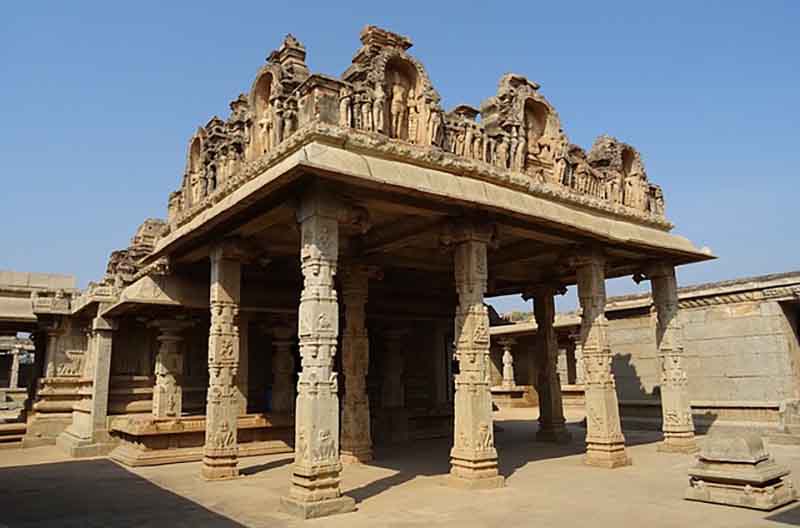 Hampi, also referred to as the Group of Monuments at Hampi, is a UNESCO World Heritage Site located in east-central Karnataka, India. It became the centre of the Hindu Vijayanagara Empire capital in the 14th century. Chronicles left by Persian and European travellers, particularly the Portuguese.
22. Udaipur
Arguably the most romantic city in India, with ornate Rajput palaces floating in the middle of two shimmering lakes.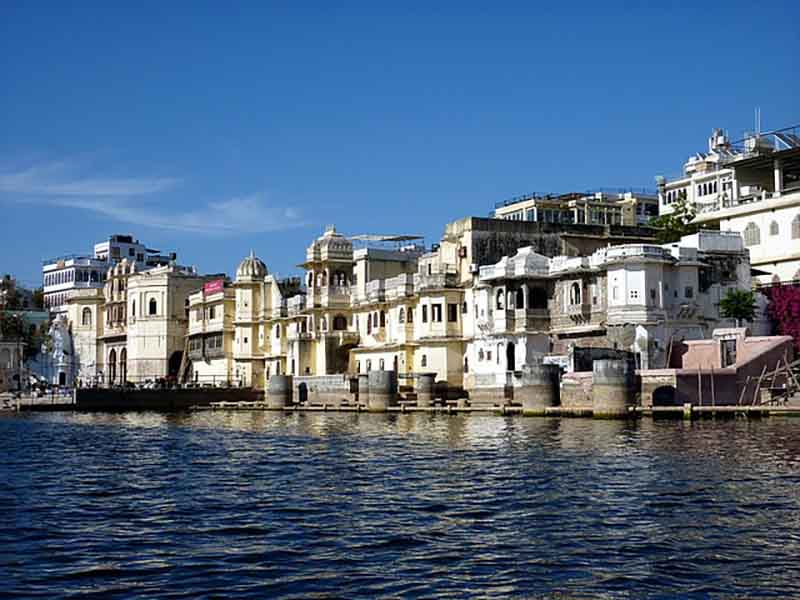 Udaipur, formerly the capital of the Mewar Kingdom, is a city in the western Indian state of Rajasthan. Founded by Maharana Udai Singh II in 1559,
it's set around a series of artificial lakes and is known for its lavish royal residences. City Palace, overlooking Lake Pichola, is a monumental complex of 11 palaces, courtyards and gardens, famed for its intricate peacock mosaics.
23. Palolem
Exquisite crescent-shaped beach in Goa's relaxed south, famous for its dolphins and local alcoholic spirit, feni.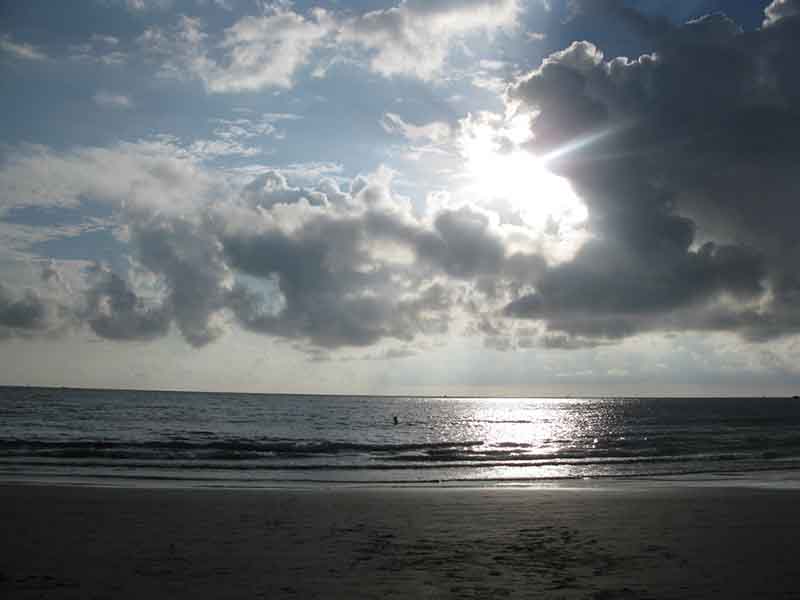 Palolem Beach is a stretch of white sand on a bay in Goa, South India. It's known for its calm waters and for its nightlife, including "silent discos" where partygoers wear headphones.
Lined with palm trees and colorful wooden shacks, the beach faces Canacona Island, known for its resident monkeys. To the south, turtles nest at Galgibaga Beach. Inland, Cotigao Wildlife Sanctuary is home to birds, wild boars and gaur.
This is indeed one of the best beaches in India
24. Durga Puja Kolkata
An exuberant festival held in September or October, when every street and village erects a shrine to the goddess Durga. Kolkata has the most lavish festivities.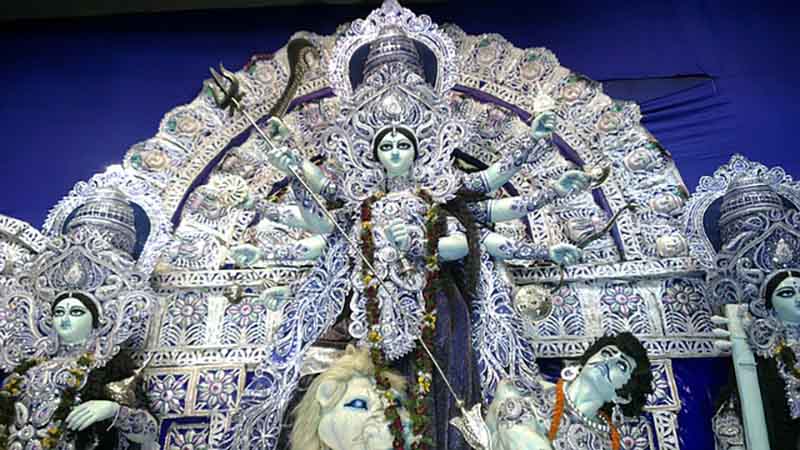 India is a land of festival. But Durga Puja is one of the most grandeur festivals in India. It is celebrated in many parts of the country but not all. The best place to witness this magnificent and surreal even is in Kolkata which in itself is a city with great arts, culture and social heritage.
25 Manali–Leh Highway
India's epic Himalayan road trip, crossing some of the highest motorable road in the world, is the most popular approach to Ladakh, and revered by motorbikers, cyclists and drivers alike.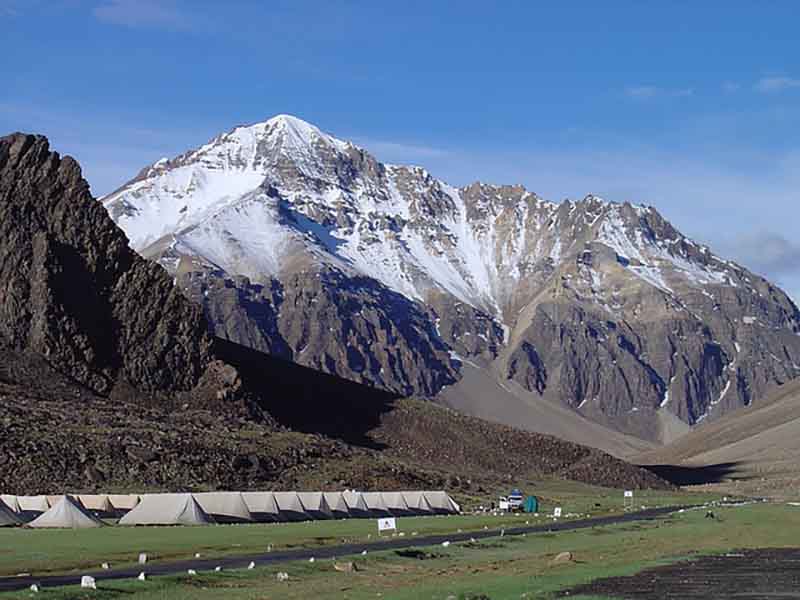 The Leh-Manali Highway is a high mountain road situated in India. It spans over a length of 479 km (298 mi) among the Himalaya mountain range. It passes through some of the world's highest mountain passes in the world, with a mean altitude in between 2 to 3 miles above sea level.
Uncertain weather, high altitude, extreme cold and no civilization for miles make this a very treacherous track. Carry extra fuel and feel close to heaven.
26 Pushkar Camel Mela
November sees the largest livestock market on earth, where thousands of Rajasthani herders in traditional costume converge on the desert oasis of Pushkar to trade and bathe in the sacred lake.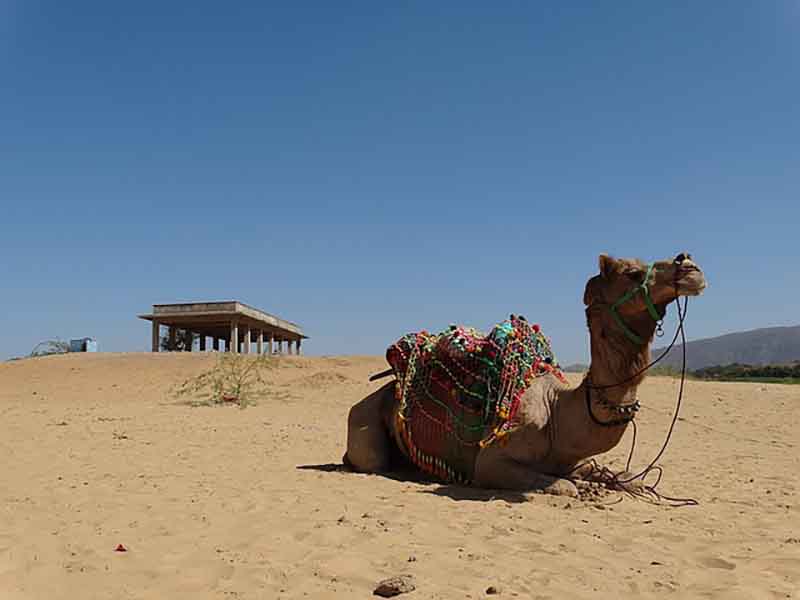 The Pushkar Fair, also called the Pushkar Camel Fair or locally as Kartik Mela or Pushkar ka Mela is an annual multi-day livestock fair and cultural fête held in the town of Pushkar
27. Zanskar
A barren moonscape with extraordinary scenery and challenging trails over the high passes.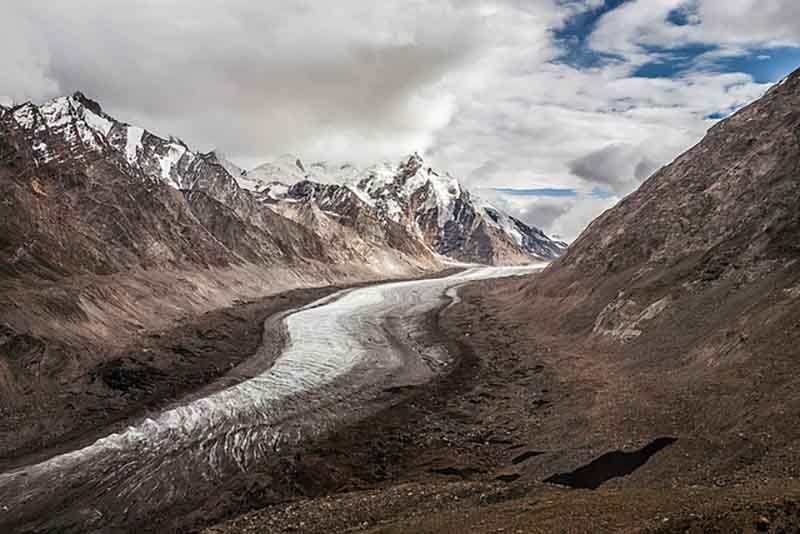 Zanskar or Zangskar is a subdistrict or tehsil of the Kargil district, which lies in the eastern half of the Indian state of Jammu and Kashmir. The administrative centre is Padum.
It is a barren moonscape with extraordinary scenery and challenging trails over the high passes. This once in your life experience is not to be missed while you tour India.
28. Varkala
This pleasantly low-key Keralan beach boasts sheer red cliffs, amazing sea views and a legion of Ayurvedic masseurs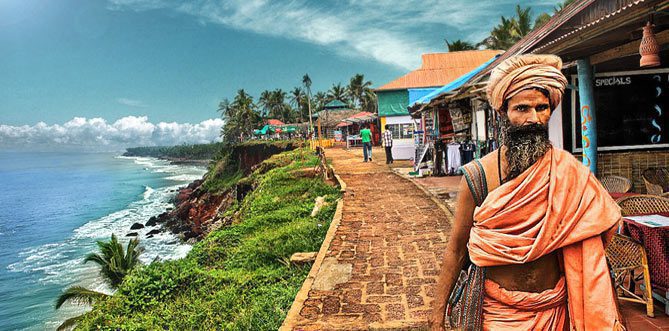 Varkala Beach, also known as Papanasham Beach is a beach in Varkala, Thiruvananthapuram, Kerala, India, along the Arabian Sea, part of the Indian Ocean. The word Papanasham means wash away sins.
29. Madurai
Definitive south Indian city, centred on a spectacular medieval temple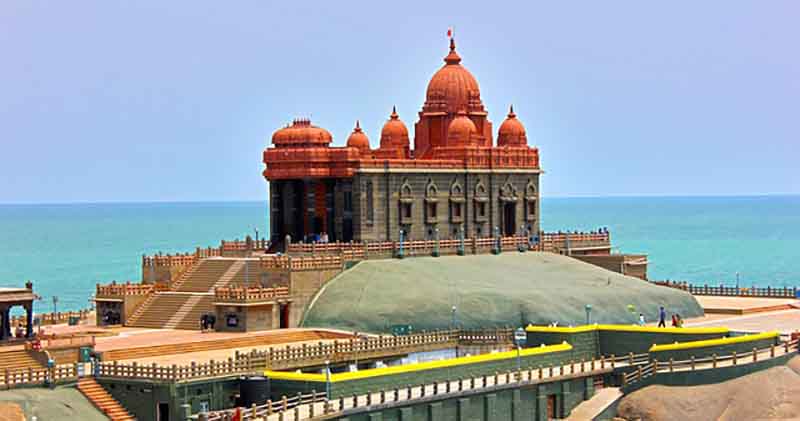 Madurai is an energetic, ancient city on the Vaigai River in the South Indian state of Tamil Nadu. Its skyline is dominated by the 14 colorful gopurams (gateway towers) of Meenakshi Amman Temple. Covered in bright carvings of Hindu gods, the Dravidian-style temple is a major pilgrimage site.
Millions of people attend the processions and ceremonies of April's Chithirai Festival celebrating Meenakshi and Lord Vishnu.
30. Dharamsala
Perched on the edge of the Himalayas, this is the home of the Dalai Lama and Tibetan Buddhism in exile. It even has a cricket stadium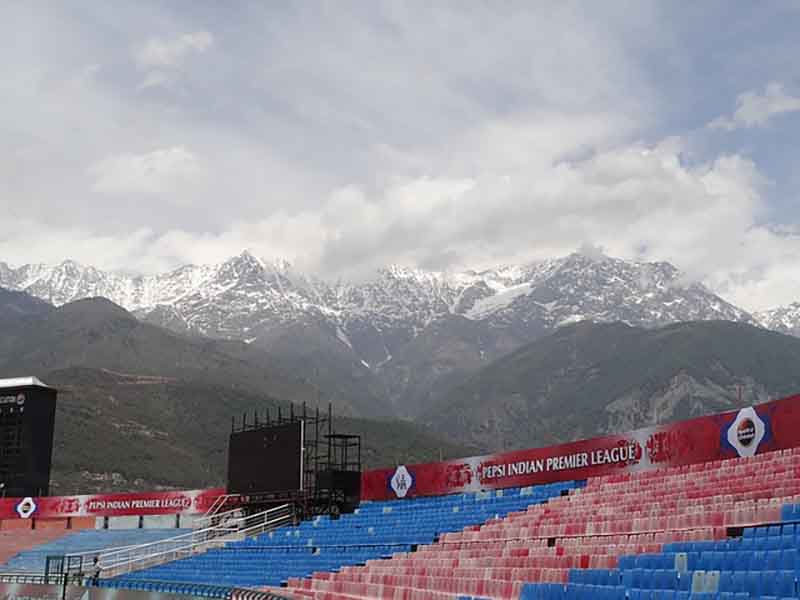 Dharamshala is a city in the Indian state of Himachal Pradesh. Surrounded by cedar forests on the edge of the Himalayas, this hillside city is home to the Dalai Lama and the Tibetan government-in-exile.
The Thekchen Chöling Temple Complex is a spiritual center for Tibetan Buddhism, while the Library of Tibetan Works and Archives houses thousands of precious manuscripts.
31. Boating on the backwaters of Kerala
Lazy boat trips wind through the lush tropical waterways of India's deep south.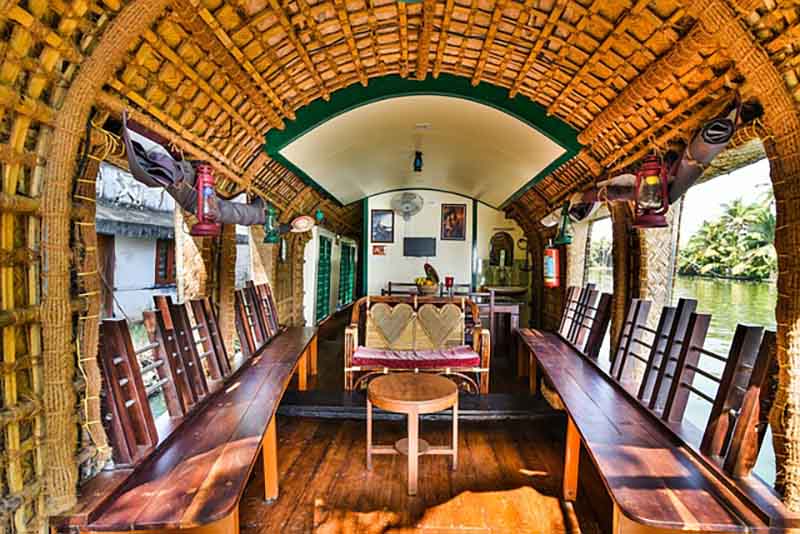 A houseboat cruise in Kerala is a completely different, unlike any other boating expeditions and must not be missed, if you are in India.
The scenic backwaters of Kerala is all about serene stretches of lakes, canals and lagoons located parallel to the coast of the Arabian Sea.
The backwater regions of Kerala are among the  most popular tourist destinations in the world. The tranquil backwater cruises are a once in a lifetime experience.
Alappuzha, known as the 'Venice of the East', is particularily popular for its houseboat cruises where you can soak in nature at its finest form. Go ahead and experience this serene and relaxing experience and thank me later!
32. Fatehpur Sikri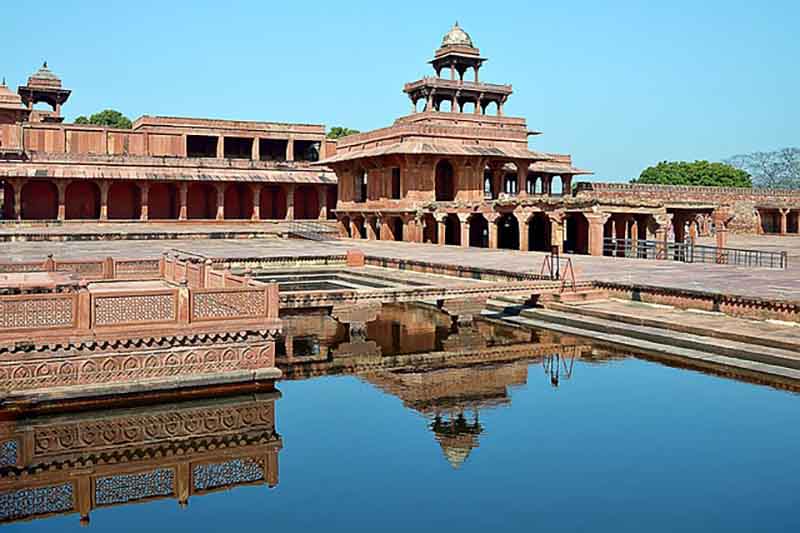 Fatehpur Sikri is a fascinating ghost city built in the 16th century. It is situated approximately 37 km from Agra city in Uttar Pradesh. Akbar the great, as he is called in India, who at 26 years did not have any heir to his throne, founded this historic site.
The story goes like, Akbar paid a visit to a saint, Shaikh Salim Chishti who lived in a city called Sikri. His blessing gave Akbar 3 sons. As a gesture, Akbar built a whole new city in Sikri. Akbar named his new capital Fatehpur Sikri or the City of Victory
.Fatehpur Sikri is one of the finest examples of Mughal architectural splendour at its height.
The Mughal emperor Akbar's elegant palace complex now lies deserted on a ridge near Agra, but remains one of India's architectural masterpieces.
Please do share our post if you liked our list of Must visit places when you are in India. Happy traveling and be safe.