On 8th August 2019, PM Narendra Modi of India addressed the nation where he talked about his major decision to revoke Article 370 and making J&K state and Laddakh as two union territories.
Apparently, the focus was on developing these two new union territories and drive them towards prosperity. Interestingly, he mentioned a herb plant 'Solo' which help locals and armed forces survive at the high altitude.
He emphasizes the medical benefits of the plant which can help people across the globe with the effective herb.
Modi was of the view that if such herbs are recognized and sold, then it will benefit people as well as farmers of the area. But what is this Solo plant?
The Sanjeevani of Laddakh- Solo
Solo is the local name of the herb Rhodiola Rosea. It's the leafy parts of the plant that are commonly used as a vegetable by locals.
Some Scientists believe that the plant is the end to the quest for Sanjeevani, a herb mentioned in Ramayan which cured Lord Rama's brother Lakshaman when he was critically injured in the battle with Ravana.
Since ages Hindus believed in such magical herb called Sanjeevani that is a cure for all human disease and ailments.
Research on the wonder plant
Mythology apart there is a serious taker for the cure-all Sanjeevani plant. Defense Institute of High Altitude Research (DIHAR), based in Leh, has been studying the plant for more than a decade to explore the therapeutic values of the "wonder plant".
Read about the discovery and facts about Indian Rhodiola- Solo
Medical benefits of Solo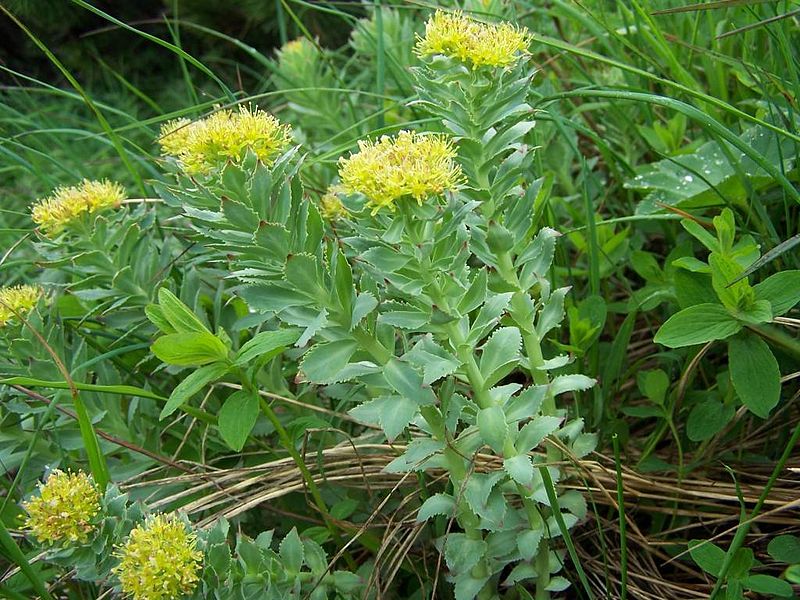 Rhodiola is unique as it has secondary metabolites and phytoactive compounds which help in significantly improving the immune system. The plant has adaptogenic (adapting to difficult climatic conditions) qualities that can help soldiers adjust to low pressure and low oxygen environments.
The plant also has the radio-protecting ability. It has also been found that 'solo' has anti-depressant and appetizer properties.
People in Russia and Scandinavian countries have used Rhodiola to treat anxiety, fatigue, and depression for centuries.
"This is only one of the many medicinal herbs found in Jammu, Kashmir, and Ladakh. They will be identified marketed, people and farmers will benefit directly," PM Modi had emphasized during his speech.
The PM also said that Jammu and Kashmir and Ladakh have the potential to become the biggest tourist destination in the world. Ladakh has the potential to become the largest center of spiritual tourism, adventure tourism, and ecotourism, he said.