On 9th November 2019, Pakistani Prime Minister Imran Khan inaugurated the opening of a cross-border Kartarpur Corridor allowing Indians to visit Pakistan without a visa.
This was a major relief for pilgrims who wanted to visit the holy Gurdwara but were deterred by the hostile relations between India and Pakistan.
On the same day, Indian Prime Minister Narendra Modi inaugurated the Kartarpur corridor at Dera Baba Nanak, Gurdaspur, India and flagged off the first Jatha (batch) of over 500 Indian pilgrims. Since then Gurdwara Katarput is visited by many Indians without the hassles of the very difficult immigration process of Pakistan for Indian citizens.
Significance of Gurdwara Sri Kartarpur Sahib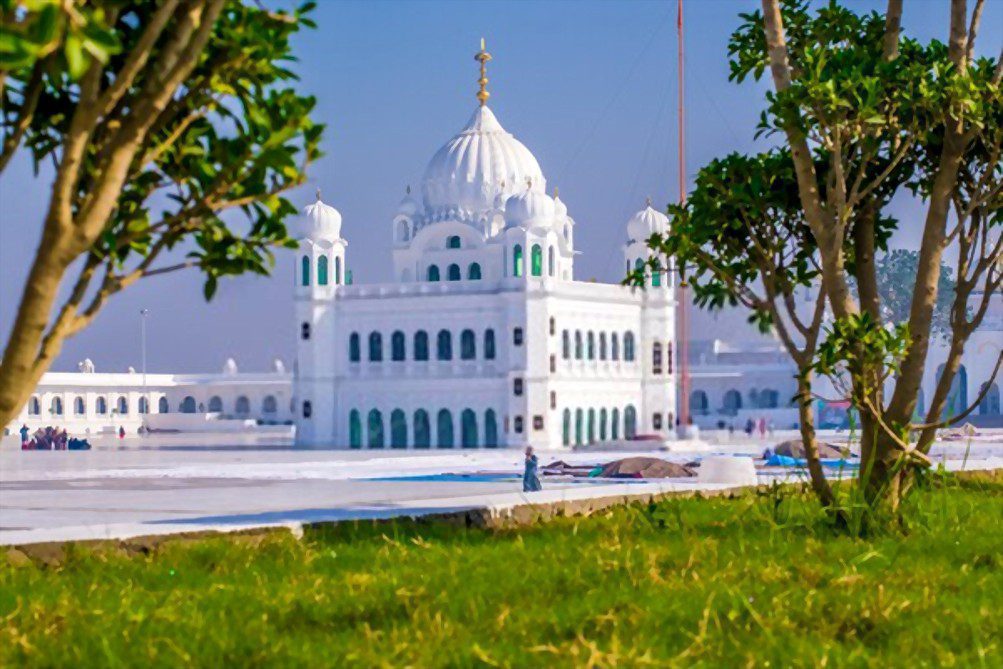 It was in 1504 that the first guru of Sikhism, Guru Nanak, founded Kartarpur on the right bank of the Ravi River. The name Kartarpur means "place of God".
This is a serene place where all people, irrespective of their religion or caste, lived together, representing the first 'Sikh commune'. After his travels for about 20 years, Guru Nanak settled in Kartarpur along with his family. Following his death in 1539, at the location Guru Nanak is believed to have died, the Gurdwara Kartarpur Sahib was built.
It is considered to be the second holiest site for the Sikhs after the Golden Temple in Amritsar.
Access to the Gurudwara was cut off after partition. But now Indian pilgrims can access it from India via the Kartarpur Corridor that extends 4.5 km into Pakistan.
About the Kartarpur Corridor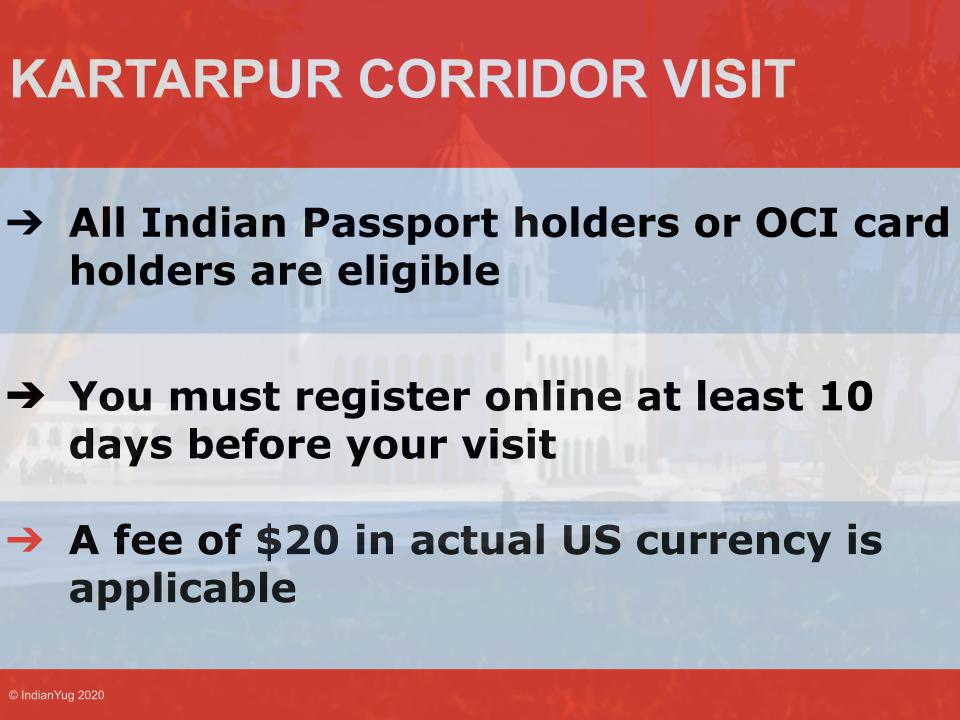 The Kartarpur corridor connects the Dera Baba Nanak shrine in Gurdaspur, Punjab in India, with Gurdwara Sri Kartarpur Sahib in Narowal district of Pakistan's Punjab province.
The corridor is specifically developed for Indian visitors to arrive at Gurdwara Sri Kartarpur Sahib. It must be noted that you can't leave the place and travel anywhere else in Pakistan beyond the corridor.
Who can use the Kartarpur Corridor?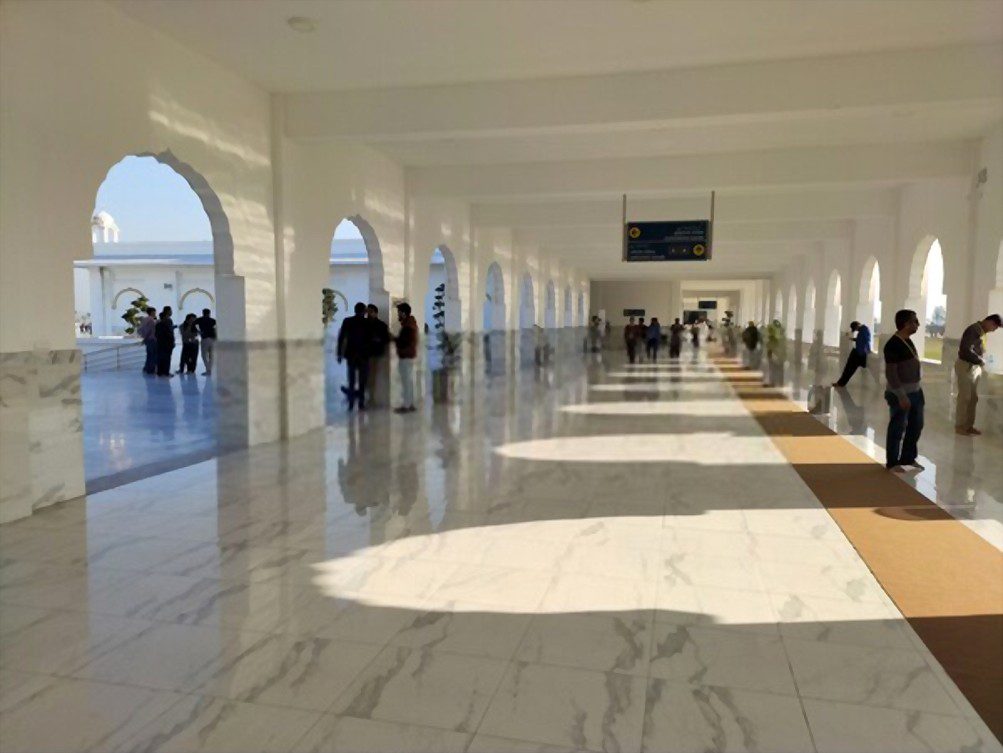 Indian passport holders and OCI (Overseas Citizen Of India) cardholders can only visit Kartarpur through the corridor. At the moment no foreigners are not allowed to visit the corridor.
Moreover, Indian citizens of any religion can use the corridor and visit Gurudwara, there are no religion-based restrictions.
Pakistani citizens can also visit Kartarpur Sahib, however, they do not need to use the Corridor.
How to register for Kartarpur Corridor?
India and Pakistan are neighbors with some differences. However, an attempt has been made to minimize its impact on visitors. However, security precautions are adequately taken from both sides to avoid unwarranted misuse of the corridor.
You have to provide your full personal information before you are allowed access to the corridor.
It is also likely that your local Police station will call you as part of a background check as reported by a few travelers.
The Police may ask basic questions like name, travel date, who are you traveling with, father's name, workplace, and office location. But most people do not get the call. Don't think it's unusual if the Police call you
Where to register for the Kartarpur Corridor visit?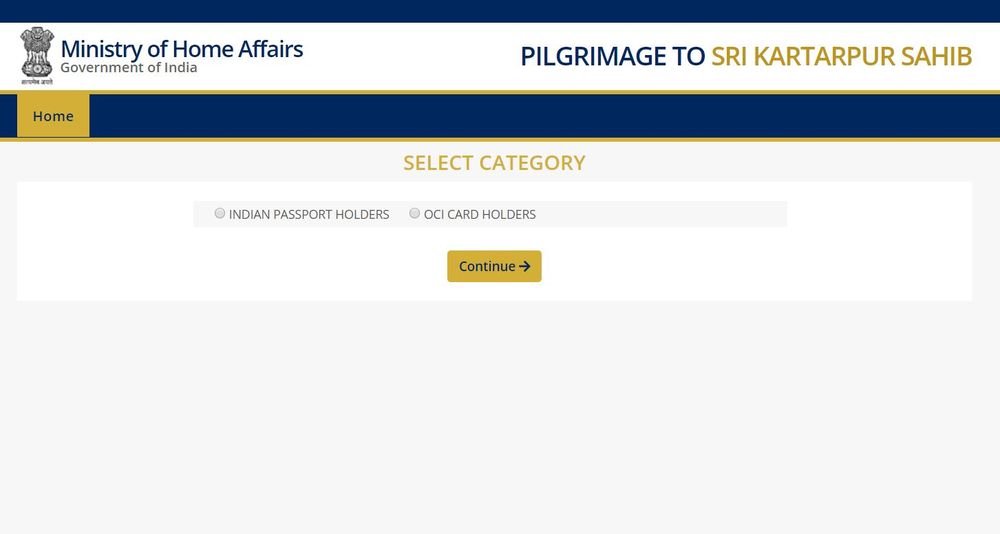 Indian citizens or OCI cardholders who wish to visit the corridor need to register at the web portal of the Ministry of Homer affairs India and apply online.
You must register at least 10 days before your visit.
You can visit the link to register for Pilgrimage to Sri Kartarpur Sahib.
Requirements for filling up the form
Valid Indian Passport or OCI
Your blood group type
Name of your local police station (for Indian citizens)
Scan of your passport in PDF
Scanned passport size photo in JPG format
For group travel, the group leader must register the self and the group. All members of the group must also register individually. A group can only have a maximum of five members, including the leader.
Process after you have registered online

Once you have applied through the link given above and completed your application, you'll receive an SMS and E-mail confirmation of your registration.
The SMS will be in the following format (may change)
You have been successfully registered with ID XXXXXXXXXX. Visit https://prakashpurb550.mha.gov.in for status update. This is provisional registration, and does not confer a right to travel. Your final status will be intimated 4 days prior to the date of travel.
After any due diligence that may be required, all successful applicants will receive a travel confirmation 4-days before the stated date of visit to Gurdwara Sri Kartarpur Sahib.
You will receive the travel confirmation via Email and SMS, along with an Electronic Travel Authorisation.
The travel confirmation SMS has the following format (may change)
Your registration for Sri Kartarpur Sahib Pilgrimage is confirmed. You may generate/download ETA through https://prakashpurb550.mha.gov.in. Visit Passenger Terminal Building Dera Baba Nanak on XX/NOV/2019 with ETA and Passport/& OCI (cited in application).
You must carry the downloaded Electronic Travel Authorisation (ETA), along with your passport, when you arrive at the Passenger Terminal Building.
What is the entry fee for Kartarpur Corridor
All Pilgrims must pay $20 in actual US currency to Pakistan when entering the corridor.
To make things easier for the travelers there is a currency conversion booth at the Pakistan checkpoint. You can convert Indian Rupee to USD at the booth easily. The exchange rate, however, is a bit higher and you may prefer to carry USD from your base location in India.
While there has been a lot of debate about whether Pakistan should have charged this fee at all. Considering that Pakistan has invested a lot of money into this corridor for Indians, it's only fair that they are compensated. More so because only Indians will use this infrastructure. It's similar to tolls on national highways.
How to reach Kartarpur Corridor Passenger Terminal Building?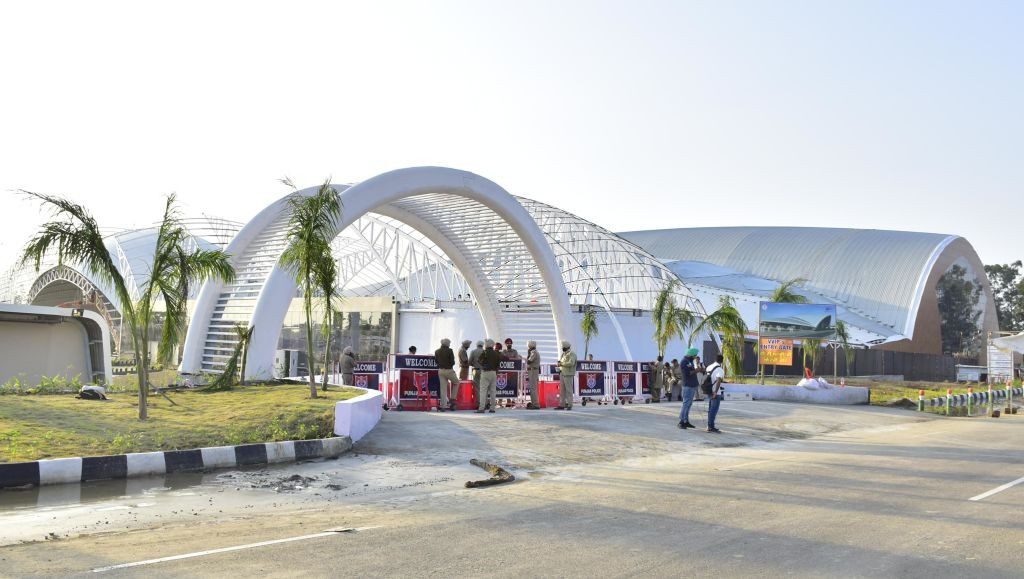 You have to first reach the major city nearest to the corridor, that is Amritsar. It is well connected by train and flight from all major cities of the country.
Next, you need to travel to the Passenger Terminal Building by local transport. It's Google Map's location is "Shri Kartarpur Saheb Corridor start."
From Amritsar, you will need to reach the town of Dera Baba Nanak where the Passenger Terminal Building is located. It's about 48.3 km from Amritsar and will take you about 70 minutes to reach.
Is there an Indian mobile network reception at Kartarpur?

Yes, all major networks provide for mobile in India work there. 4G also seems to work well at the moment
What else is there to do at the Kartarpur Corridor?
Nearby the Passenger Terminal is a lookout point where you can see the India-Pakistan Border Fence, Pakistan's Passenger Terminal, and Kartarpur Sahib – if visible if it's a clear day.
There are Gurudwara offerings langar and various street food vendors around the corridor entrance.
When is the best time to visit Kartarpur Sahib?
You should try to reach early in the morning. The best time would be around 8.30 to 9 am.
You can get car parking near the entrance. From around 10 am the area gets crowded with pilgrims coming to visit the viewpoint.
How long does it take to get to Kartarpur Sahib from the Indian Passenger Terminal?
It takes around 45 minutes to reach Kartarpur Sahib on a good day. That includes immigration on both sides and currency conversion. Arrive early to beat the rush.
Does Pakistan stamp your passport?
No, there is no stamping done on your passport. It is a provisional journey and not considered a full immigration process.
Is the Polio Vaccination Mandatory?
Yes, at the moment you may be forced to take Polio drops as Pakistan is yet not a polio-free country. The vaccination is currently being carried out at the integrated check-post (ICP), Dera Baba Nanak.
However, this may change when you travel to the corridor at a later stage.
Does India or Pakistan take your biometrics?
Yes, both India and Pakistan will take biometrics from all your fingers and thumbs.
Wish you a great journey to Sri Gurdwara Darbar Sahib. Do leave a comment and share your experience after your visit.