An image of a billboard in London's Piccadilly Square has gone viral on social media on both Facebook and Twitter with a claim that Queen Elizabeth II thanked Prime Minister Narendra Modi for the Covid-19 vaccine.
The thank-you note from the Queen to PM Modi in the viral image was displayed on a giant screen at London's world-famous Piccadilly Circus.
This has come at a time that India has been playing an important role in the large-scale supply of Covid-19 vaccines across the world. In this endeavor on March 5, UK did receive a batch of Made in India Covid-19 vaccines, according to the External Affairs Minister of India, Dr. S Jaishankar.
In the viral image, the text on the screen along with the image of the Queen reads, "Thank you PM Modi for sending us COVID-19 vaccines. You are a good boy."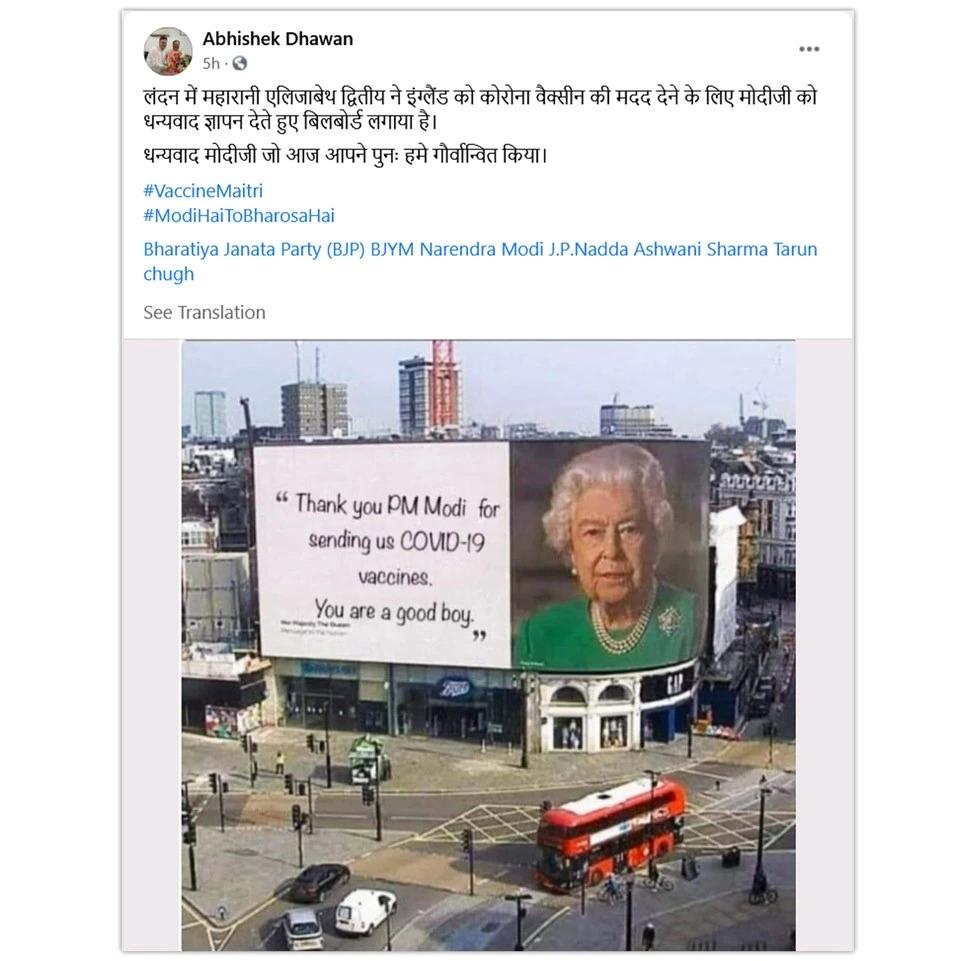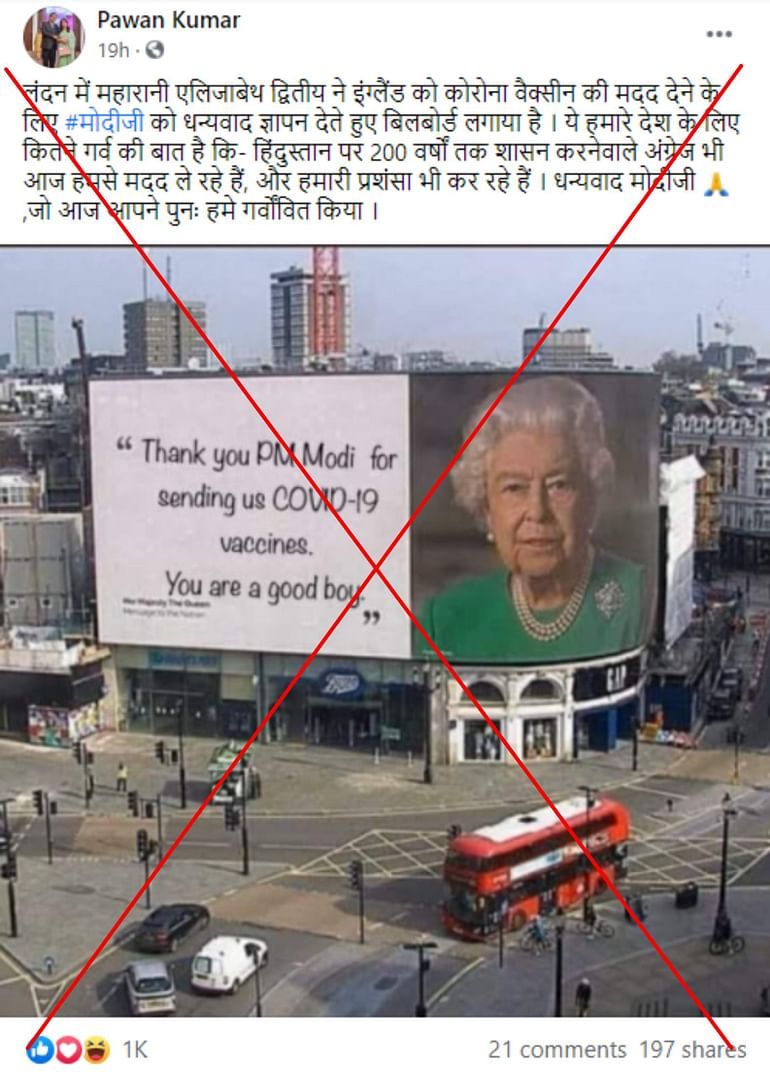 The caption in Hindi along with the image translates as, "Queen Elizabeth II in London has set up a billboard thanking Modiji for helping England with the corona vaccine. Thank you Modiji for making us proud again. "
Fact check
A simple reverse image search has revealed the original version of the image of the Queen on the billboard. You can find the original source here.
The same image can also been seen in the tweet by BBC. Queen's message of hope lights up Piccadilly Circus.
It is worth noting that the exact image has been used to circulate the viral claim but the text with the image read "We will be with our friends again– we will be with our families again– we will meet again,". This image is from 2020. The message was further attributed to, "Her Majesty The Queen".
Elizabeth's message was aimed at keeping the people of Britain, and the world, in their homes on Government advice while they wait for the pandemic to ease.
This is a clear case of use of image editing software to manipulate the image. This was also very easy in this case as all that was needed to be done was to replace the text in white background. The font used in the morphed image also does not match the original.