An alleged picture of Congress workers feeding cake to former adult film actress Mia Khalifa's poster was viral on social media. She has been all over the news in recent times in India after her tweet in support of the farmers' protest.
She joined the list of international personalities who had lend their support to the farmer agitation, which includes big names like Rihanna, Greta Thunberg, and Meena Harris (niece of US Vice President Kamala Harris)
The solidarity expressed by international celebrities has led pro-government media and supporters of the ruling Bharatiya Janata Party(BJP) to suggest a global conspiracy against the Indian government and PM Modi.
There is even an FIR lodged by the cyber-crime cell of the Delhi Police on charges of "sedition", "criminal conspiracy" and "promoting hatred" against the creators of a 'toolkit' on farmer protests.
A tweet by BJP member Surendra Poonia mocking the Congress party – "Rahul Gandhi Ji's Congress. And then they say EVMs are hacked." (राहुल जी के कांग्रेसी ! फिर कहते हैं EVM हैक हो गई.), was later deleted not before it was retweeted more than 778 times was the leading verified account that tweet the picture.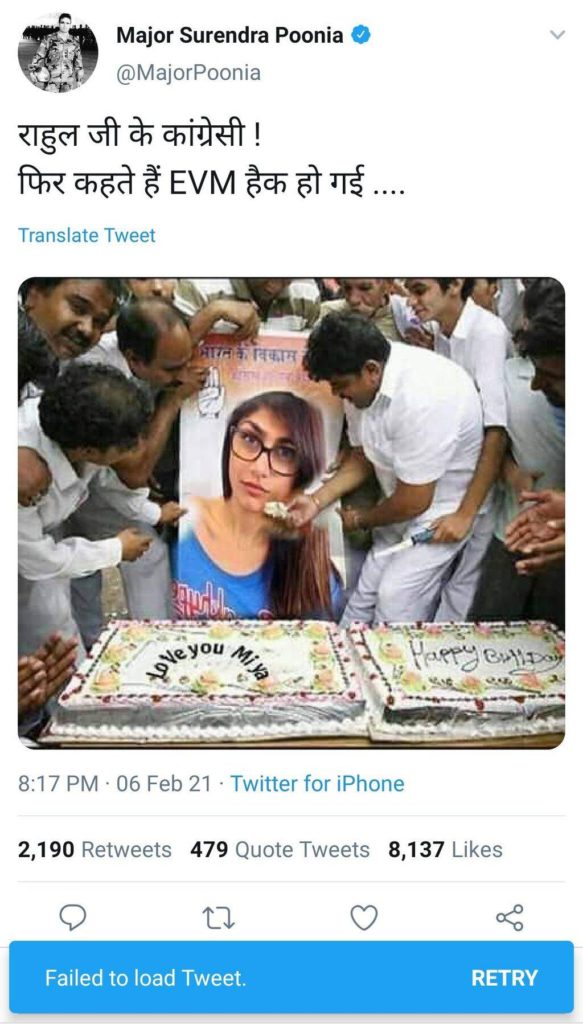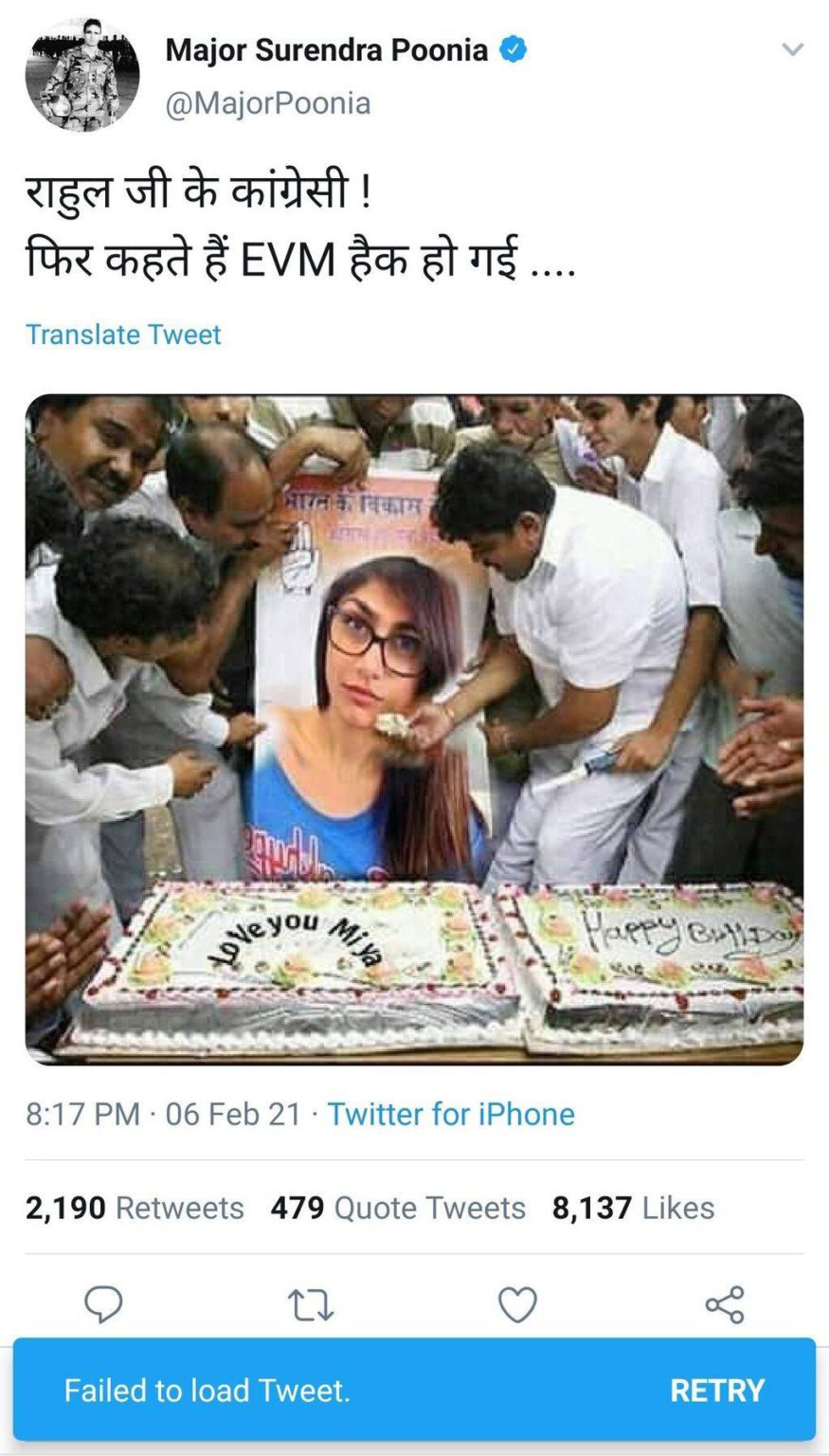 Another BJP member Raj Anand Singh also shared the photograph in a rather distasteful tweet. "Why do these bootlickers like international dancers and those who show skin?
No one asks for local Swara Bhaskar and what can we say about Arfa Khanum," he wrote.
Another Twitter user पिंकू शुक्ला @shuklapinku's post drew over 900 likes as of this writing. The image is hugely viral on Facebook as well.
Fact Check on the image
A simple Google reverse image search shows that the image is morphed. The original Congress poster features Rahul Gandhi. The photograph is available on Getty Images and was taken on June 19, 2007, on his birthday.
Youth Congress supporters cut a huge cake and fed it to Gandhi's poster on his 37th birthday. The image carries the credit 'RAVEENDRAN/AFP via Getty Images'.
It clearly establieshes that the image is a morphed or photoshopped image from 2007 taken on the 37th birthday celebration of Rahul Gandhi. The person in the poster is Rahul Gandhi not Mia Khalifa