It was the year 2014, Narendra Modi had decided to contest from Varanasi. A town in the Indian State of Uttar Pradesh located along the bank of river Ganga.
Ganga is sacred for Hindus, and even Jains, Buddhists, and Sikhs. Being a self-confessed Hindu nationalist and someone who is known to keep his words he seems to have faltered on one of the promises made to the people of Varanasi and the country.
The promise was to clean Ganga and ensure that it remains pure as much as it is revered as a holy river in Hinduism.

After his election in 2014, India's prime minister Narendra Modi promised to clean up the river by 2020.
It is 2019, yet nobody from the ruling government has been talking about the project to clean Ganga and its success. The reason is simple. They have not been successful, Ganga is nowhere near the cleaner Ganga that was promised.
Why is it so? Why can't Ganga be cleaned even after the involvement of the PM of the country. Let us analyze the facts to understand this
Ganga is no ordinary river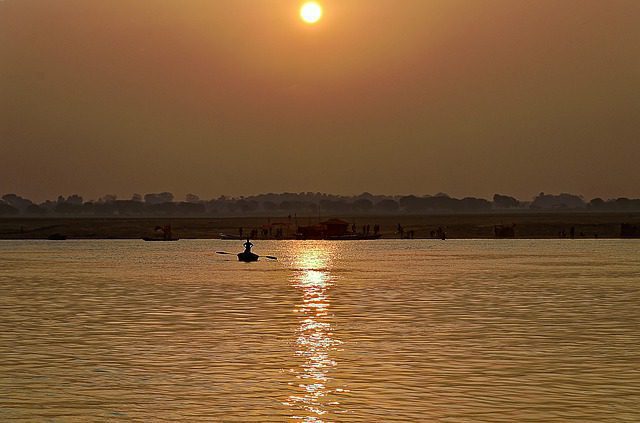 The river Ganga or Ganges as it is sometimes called is one of the most famous rivers in the world. It flows around 2500 KM across the stretch of the country. It originates from Gangotri in the Himalayas to northern India and ends in Bangladesh.
Ganga is worshipped in Hinduism and personified as the goddess Gaṅgā
It not only provides water and livelihood to millions of people but is also very sacred to them. However, there is another aspect that is unparalleled in the world
Around 3 billion liters of sewage flows into the river every day. To put things into perspective that is over 1000 Olympic swimming pools worth of sewage! Only half of this goes through the water treatment facility.
Considering the large population and rapid industrialization of the area it is expected to only increase with time.
Also, the Construction of around 1.5 million toilets in rural areas along the Ganga, besides another 1.45 million toilets in urban areas under the Swachh Bharat Abhiyan, is likely to produce 180 MLD of fecal sludge which too will find its way into the Ganga.
Then there is the run-off from the 6 million tonne of fertilisers and 9,000 tonne of pesticides used in agriculture within the basin.
A government project to clean Ganga – Namami Gange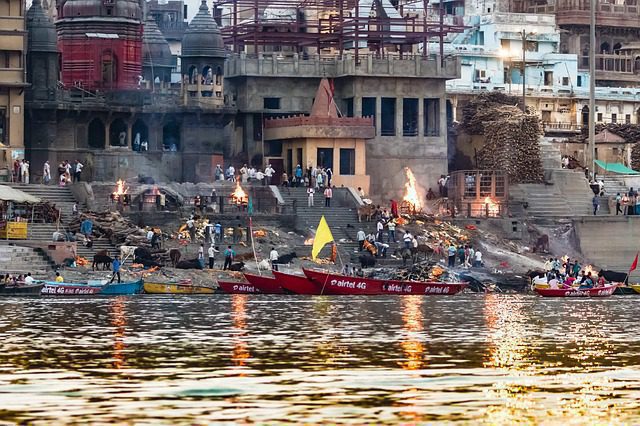 Modi government in 2015 pledged a budget of $3 billion to clean Ganga project by 2020 Under Namami Gange Project.
254 projects had been sanctioned for various activities such as the construction of sewage infrastructure, ghats, development of crematoria, riverfront development, river surface cleaning, institutional development, biodiversity conservation, afforestation, rural sanitation, and public participation.
The results are disappointing so far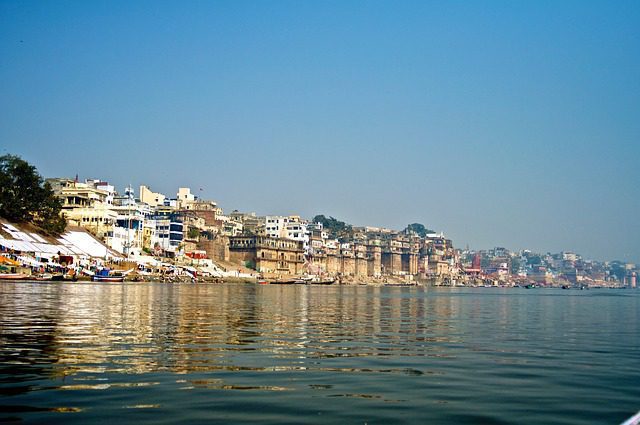 The government admitted in Rajya Sabha recently that the river doesn't meet even bathing quality in Haridwar, districts Kannauj to Allahabad, and Berhampore (Murshidabad district) to Diamond Harbour (South 24 Parganas).
Furthermore, the CAG's December 2017 report reveals that coliform levels in all river-abutting cities in Uttar Pradesh, Bihar and West Bengal were up to 334 times higher than the level deemed acceptable by the Central Pollution Control Board.
It added that project reports for 1,397 MLD (million liters/day) STP (sewage treatment plant) capacity have not been finalized, which were committed to be completed by September 2016.
Furthermore, only $720 million out of a budget of $3 billion have been spent till date. Only 63 out of a total of 236 clean up project has been completed so far.
Will Ganga ever be cleaned?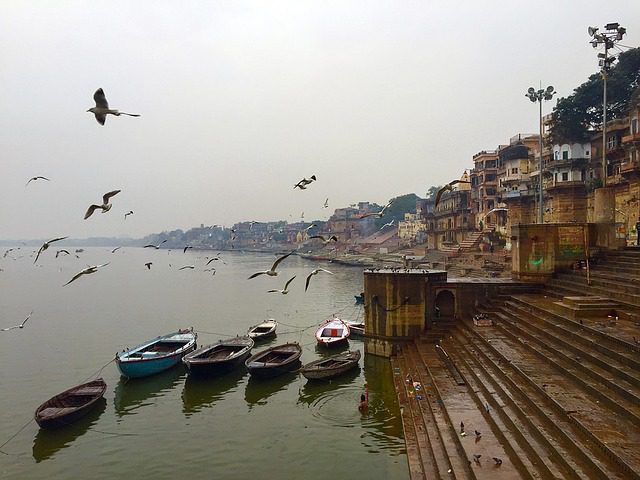 The issue is the currently working water treatment facility can't simply keep up with the rise in sewage. A 2018 draft report by Indian Central Pollution Control Board suggests that only 4 out of 44 locations tested as clean or almost clean.
While Germany has interestingly extended their hand in upgrading the sewage facility as per the government sources, but they have some of their own interesting observations.
Their diplomat told the Indian authorities that it took local river municipalities 30 year and 45 billion Euros to clean the river Rhine that flows through Europe
But Ganges or Ganga is twice as long as Rhine!