In a significant archaeological find to unearth Ancient Indian settlements mentioned in the ancient texts, a team of surveyors from the Benaras Hindu University (BHU) has discovered a possible 4,000-year-old urban settlement site in Babhaniyav village.
It is located just 13 km from Varanasi, one of the most ancient continuously inhabited cities in the world.
Preliminary findings of the excavation from BHU
The university's Department of Ancient Indian History, Culture, and Archaeology, which did the preliminary survey of the site at Babhaniyav village, said it found remnants of one of the settlements mentioned in ancient literature about the holy city.
Interestingly, according to Hindu legend and mythology, Varanasi is more than 5,000 years old and is considered the oldest city in the world.
However, evidence of habitation yet established only goes back about 3,000 years. This more modest date places Varanasi among many ancient cities to appear around the first millennium B.C. However, it can change with further archaeological surveys and scientific exploration.
Varanasi is still the oldest city in India and is considered the holiest city in the world to Hindus. Its location on the banks of the holy river Ganges River also contributes to its prestige as an important site of pilgrimage.
The experts believe that the new discovery of craft village could have developed as a sub-center of Varanasi. A temple dating back to the 5th Century AD – 8th Century AD has also been found.
Potteries and walls that are up to 4000 years old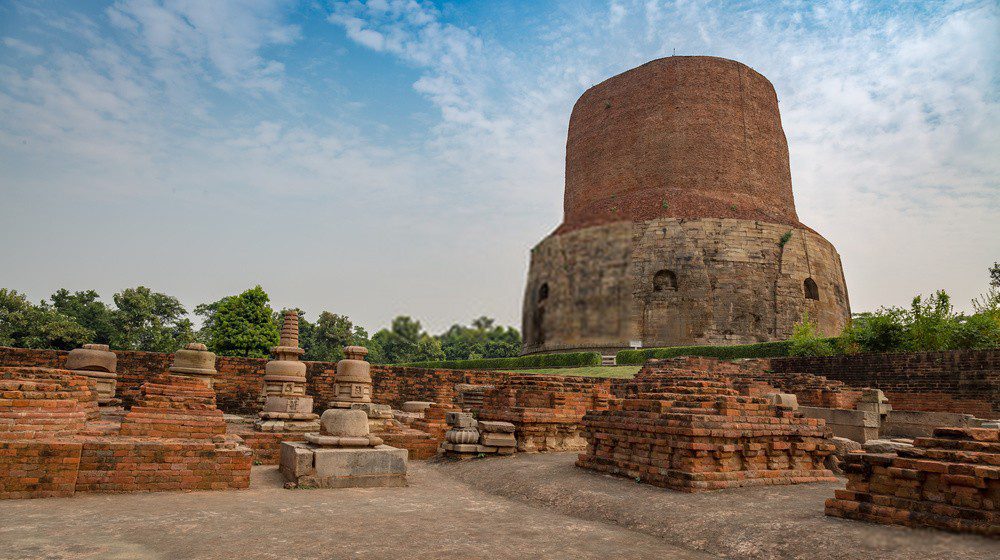 In a statement by Professor A K Dubey of the Department of Ancient Indian History, Culture, and Archaeology, he quotes that potteries which 'are 4,000-years-old and walls which are 2,000-years-old' were discovered. The team has also come across a pillar with a two-line text in Kushan Brahmi script dating back to 3500-4000 years.
Furthermore, he says that the discovery of the site was of significance because of its proximity to Varanasi and that it was possible that it grew as an urban town.
Going by the surface materials present at the site, the structure could be between 3,500 to 4,000-years-old as per the team. The 5-meter cultural deposit unearthed is said to be like the ones found in Sarnath.
Former Additional Director-General of the Archaeological Survey of India (ASI), B R Mani, was invited by BHU over the initial survey. This is not the first time a crafts village is being unearthed. Earlier, Sarnath, Tilmapur, Ramnagar and other areas, have revealed the presence of crafts villages. Babhaniyav is the latest addition.
"They have also found a pillar with a two-line text in Kushan Brahmi script, which makes the findings at least 3,500-4,000 years old," he added.
According to Mani, further excavation will unravel a clear picture. Mr. Dubey, who is also the of the team which started excavation at the site from February 23.