There are large varieties of Indian food and Indian drinks. Afterall India is one of the most diverse countries on this planet. With globalization, most of the drinks can be found anywhere across the globe, but there are some Indian drinks that can only be found in India and are amongst the best in the world.
Well, I am talking about both alcoholic and non-alcoholic Indian drinks. If you wish to enrich your taste with one, just be prepared to be shocked and amused, you can't find that flavor anywhere in the world. These are great Indian drinks that you can have in India with its true rich Indian flavor.
1. Lassi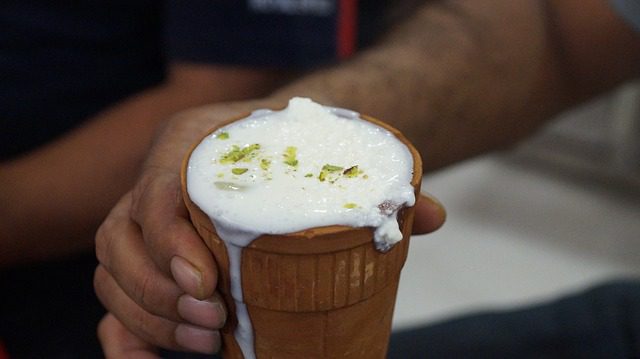 The most famous among Indian drinks will always be Lassi. If you go to any typical Indian restaurant, you'll most likely find a mango or yogurt lassi—a frothy mango and yogurt smoothie. In India, lassis take on all sorts of fruit flavors and are made with sugar, yogurt, and water. Some drink them salted called buttermilk or Chhach, often with a dash of cumin.
2. Masala Chai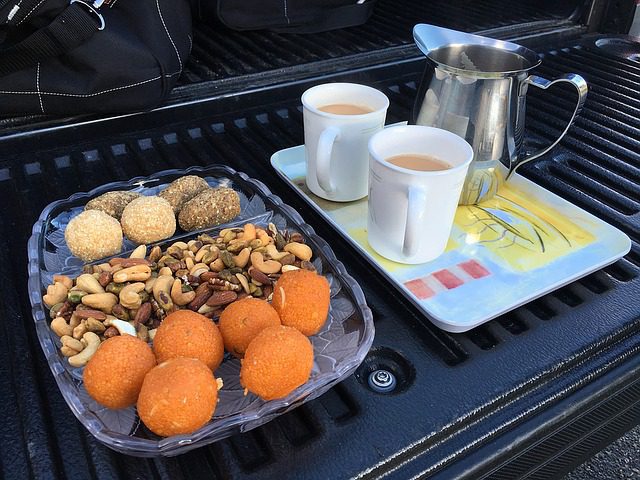 One of the most popular Indian drink is masala chai (literally translated as spiced tea). You can find it everywhere from rural street stalls to tea cafe chains. It's usually made by boiling ample amounts of tea leaves and sugar along with milk, cinnamon, cardamom, cloves, ginger, and sometimes a touch of black pepper. This sweet, spicy concoction is often served in tiny glasses and sometimes accompanied with cookies or biscotti-like biscuit.
3.Old Monk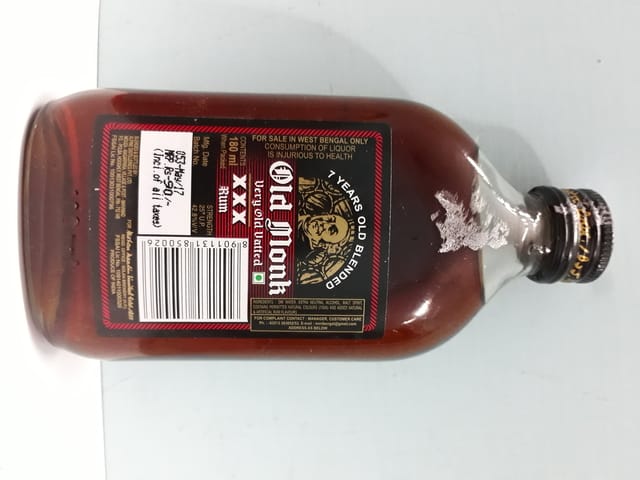 While the Russians have vodka, the Irish have their whiskey, the Indians have their own favorite rum for a long time, Old Monk. This astonishingly famous brand of saccharine redrum is served throughout the country, often with a black soft drink and a few ice cubes, though its strong vanilla aroma and overall sweetness can be little hard for people who are not used to it. Nevertheless, a must-try drink in India.
4. Nimbu Pani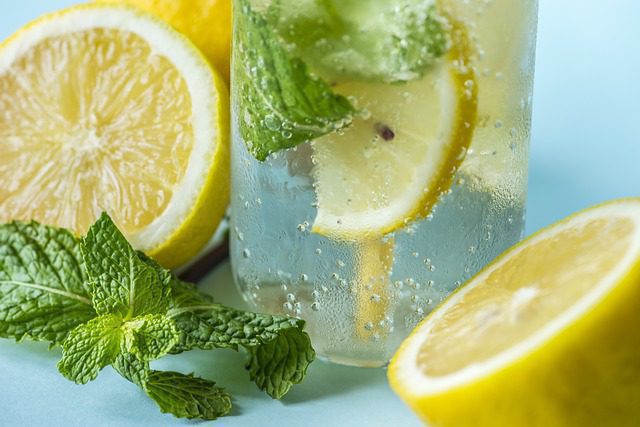 A refreshing drink you can get at any place in India. It is a spin on typical lemonade that you know, Nimbu Pani (literally "lemon water") is a refreshing summer drink served in homes and restaurants across India. It can be made sweet (with sugar), salty (with salt), or mixed Khatta Meeetha (with both). It is also sometimes spiced up with a little cumin. The mixed variety is also a great substitute for sports drinks if you're feeling dehydrated.
5. Kingfisher Beer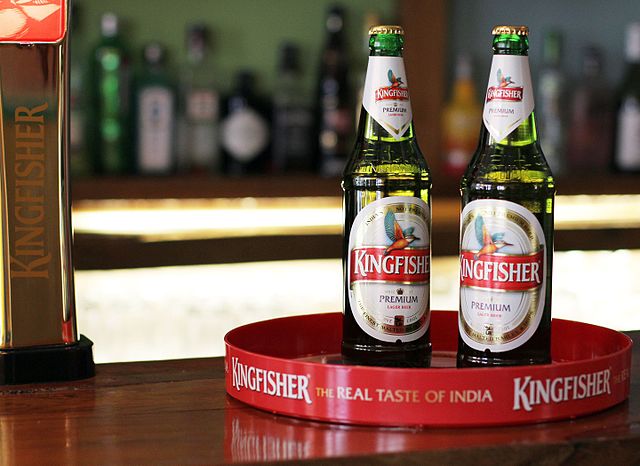 Even though most of the famous international brands of beer are available in India. Kingfisher, however, is India's most iconic. While the company makes all sorts of varieties, Kingfisher Premium is the most popular, with a light flavor that pairs well with spicy curries. You may even try the "strong" type, it's designed to get people drunk and known to wreak havoc on the bellies of even the most experienced of drinkers.
6. Fulzar Soda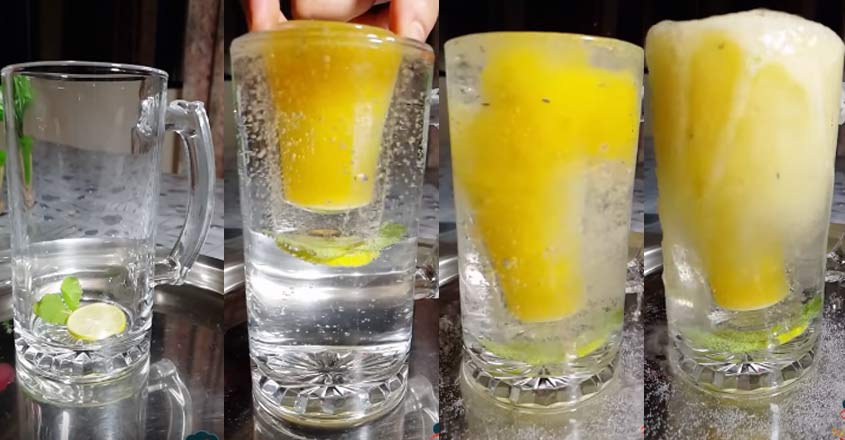 No one knows where it came from, even its not clear where it gets its name from. However, one thing is sure you will remember this soda drink forever provided you have an opportunity to have it.
Fulzar Soda has been quite an internet and social media sensation nowadays. Hundred's of Tik-Tok videos and whats app posts are being shared about the drink. A must-have drink in India.
7. Darjeeling Tea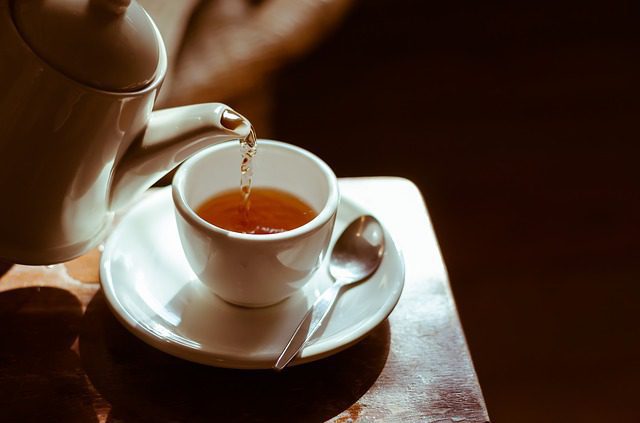 Though most Indian households favor simple, strong teas for making the country's beloved masala chai, those with a taste for a lighter, subtler flavor that can be consumed without milk should make sure to sample India's most famous tea: Darjeeling. Dubbed the "Champagne of teas," this tea is grown only in the hilly Darjeeling area of West Bengal, were green, white, and oolong varietals are also beginning to gain popularity.
8. Fresh Lime Soda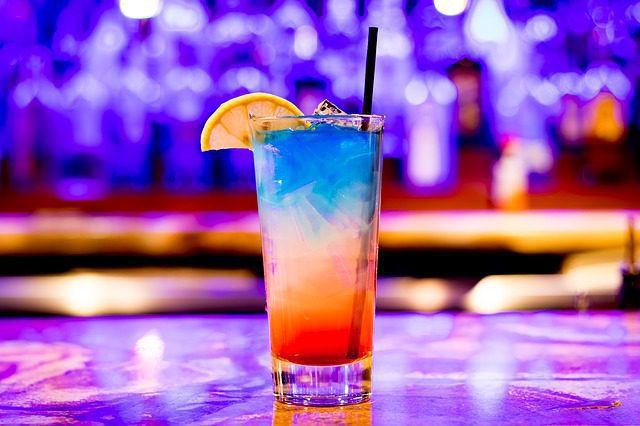 A great alternative to soft drinks, fresh lime soda consists of club soda or sparkling water (just called "soda" in India) mixed with lemon juice (Indian lemons are tiny and kind of look like limes, perhaps explaining the slight misnomer). It's usually served "sweet" (with sugar), "salty" (with salt), or "mixed" (with both sugar and salt), though most restaurants and street vendors are happy to sell it without either if you ask for it plain.
9. Sherbet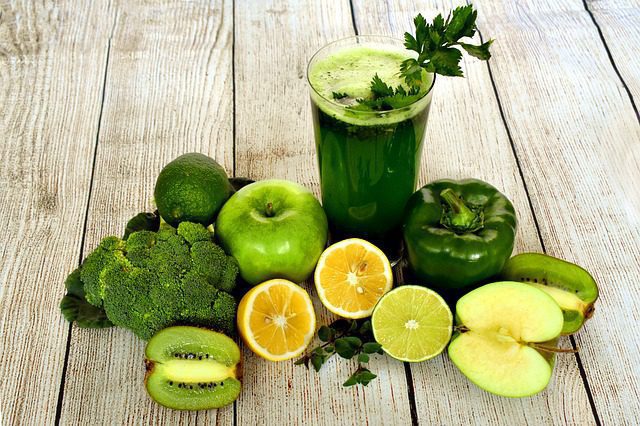 Popular across South Asia and the Middle East, sherbet is a sweet beverage usually made by mixing cold water with concentrated sugary syrup, often flavored with some combination of herbs, fruits, or rose petals. The most popular type is Rooh Afza, made from herbs, roots, and rose petals, while rhododendron syrup is a popular souvenir often sold in resort towns in the foothills of the Himalayas.
10. Sugarcane Juice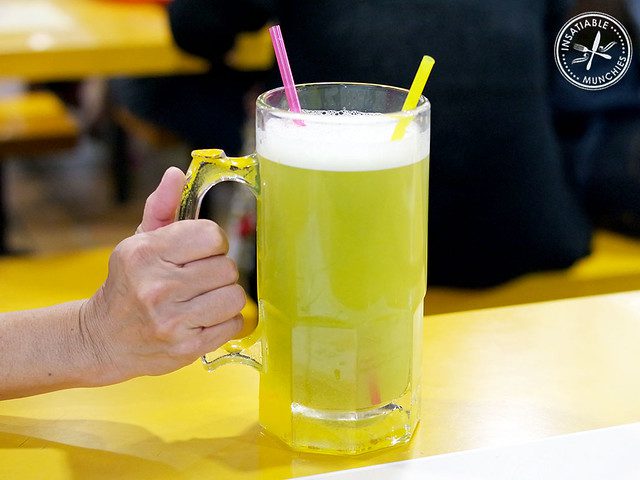 Popular in hot countries across the world, sugarcane juice is a refreshing beverage created by grinding sugarcane to a pulp to extract its juice, often using gigantic hand-operated machines. Sugarcane juice often mixed with sulfurous-tasting black salt (Kala Namak), which cuts some of the sweetness and makes for a refreshing alternative to sports beverages. Just be careful where you get it, as drinking sugarcane juice from roadside stalls can be a quick way to end up with a case of Delhi belly.
11. Thandai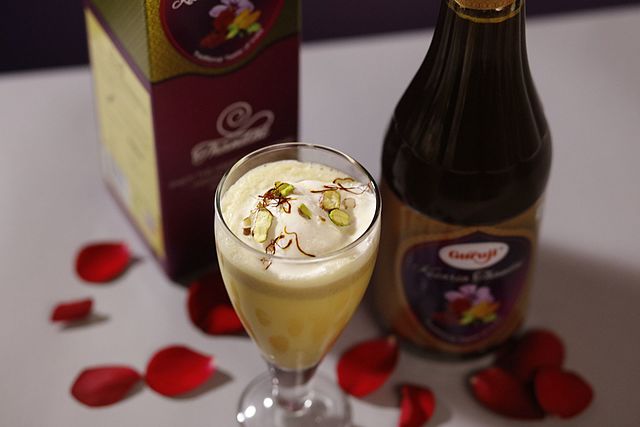 Sort of like a thin, spiced milkshake, Thandai is a cooling beverage made with milk, sugar, and a mix of subtle spices, notably cardamom, saffron, rose petals, and almonds. It's often flavored with almonds or almond syrup and is particularly popular during the annual Holi festival when it's mixed with cannabis paste (known as bhang) and consumed with fervor.
12. Indian Soft Drink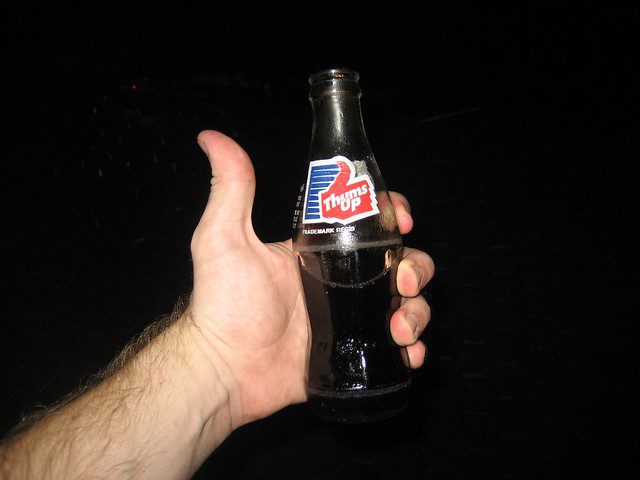 India has a whole slew of homegrown soda pops, the most notable of which is Thums Up and Limca. Though now owned by Coca Cola, it is typical Indian soda pop. ThumsUp is a fizzy, earthy cola that was created in the late 1970s after Coca-Cola stopped distributing their products in India (due to a refusal to share their secret formula with local partners, though ironically it is now a brand under Coca-Cola. Limca was created around the same time and has a lemon-lime flavor, though it's much more like a French lemonade than Sprite or 7-Up.
13. Kahwah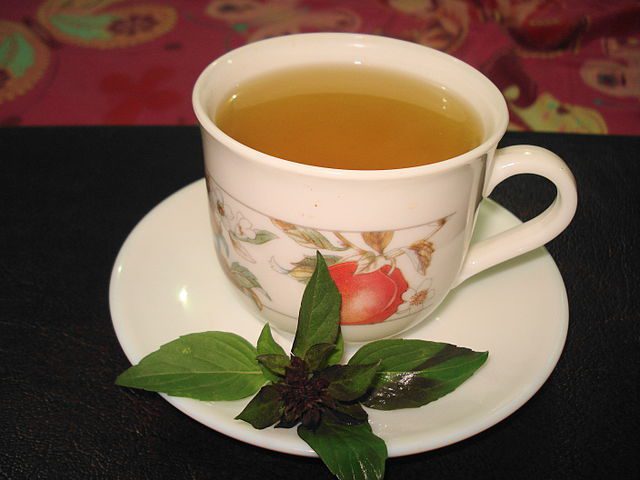 While North Indians tend to drink milky black tea or chai, the tea of choice in the mountainous Kashmir region is Kahwah, a concoction prepared by boiling green tea with cinnamon, cardamom, and sugar or honey (and sometimes strands of saffron). It's generally consumed without the addition of milk, but slivered almonds are usually added to the top.
14. South Indian Filter Coffee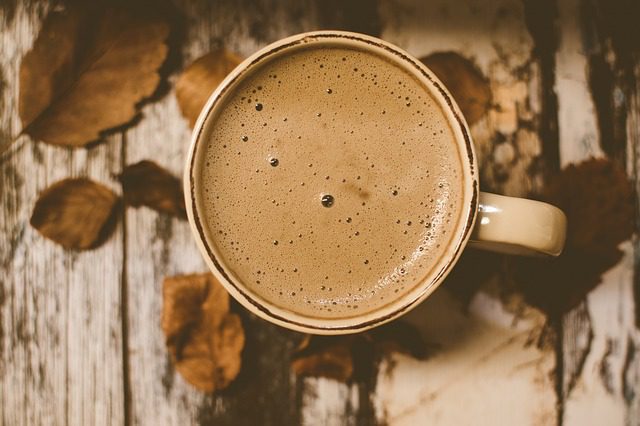 While most people consider India a nation of tea drinkers, the country has a strong coffee tradition, particularly in the South. While European-style coffee shops abound, the traditional way of enjoying the drink is as "filter coffee," which refers to coffee prepared in a traditional metal filter and then mixed with milk and sugar by pouring it back and forth between a metal tumbler and a high-walled dish that doubles as a coaster. It has a sweet, milky flavor that's more reminiscent of coffee ice cream than bitter espresso, making it an excellent post-meal treat.
15. Pomegranate Juice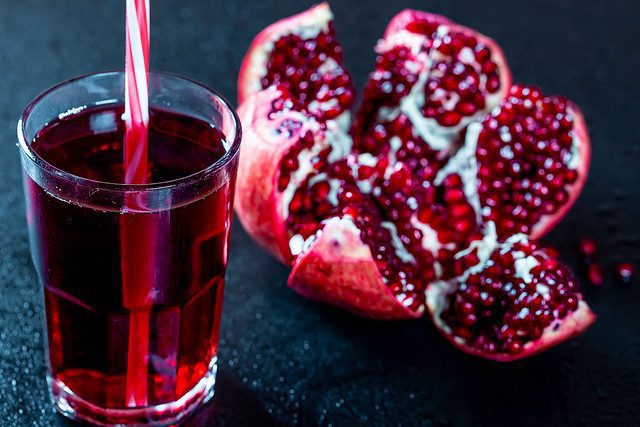 Pomegranates gained popularity during the Mughal Empire, and the trees bearing the red fruit were a feature in many a royal Mughal garden during the Empire's reign. Today, freshly prepared pomegranate (anar) juice is readily available at juice stands across the country for a fraction what you'd pay back home for the scarlet superfood.