In 2016, a 5-year-old Afghan boy named Murtaza Ahmadi became famous for a photo of him wearing a homemade Lionel Messi shirt made from a plastic bag. The image touched the hearts of many football fans and Murtaza's dream of meeting his idol Messi came true. However, since then, Murtaza's life has been filled with hardship.
Murtaza's brother could never have imagined the impact of a simple photo he took and shared on Facebook. The picture showed little Murtaza playing soccer in a makeshift jersey made from plastic with colors similar to the Argentina flag. Upon closer inspection, the true meaning of the photo touched many people.
The image instantly went viral and it reached Argentina and Barcelona legend, Lionel Messi, who contacted UNICEF to send his Afghan fan a much-deserving gift. The boy received the Argentina kit and a football, all signed by his idol Messi.
The five-year-old was living his dream but he wasn't done yet.
Speaking to Bleacher Report, the boy said, "I want to go to Messi. I want to meet Messi".
What began as an impossible dream for a little Afghan kid from a small village in the Jaghori district of southern Ghazni province, finally became a reality.
Wait to meet Messi finally ends
By the end of 2016, Barcelona traveled to Doha to play a friendly against Al Ahli on Tuesday and Messi greeted the youngster before the game.
Murtaza was invited to walk onto the pitch with his hero and was filmed hugging the Barca captain in the tunnel before the match. He also took part in the team photograph and placed the ball in the center spot before kick-off.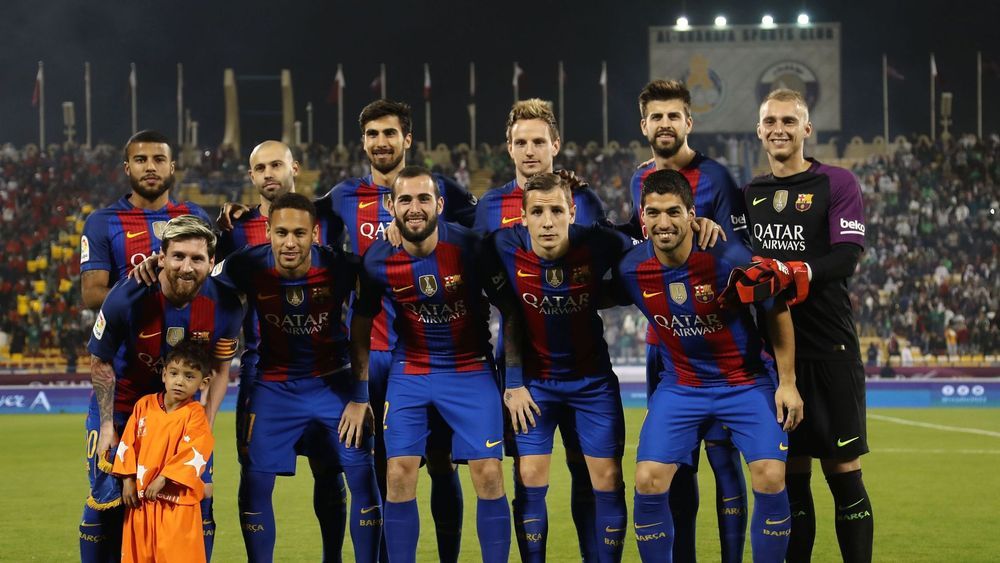 Acting as a mascot, he met Messi in the tunnel and embraced him tightly so that he didn't let him go. Murtaza followed Messi around and he even had to tell him to go back to his father so the match could start.
However, it appears Murtaza wanted Messi to help him.
Problems back at home in Afghanistan
Ever since receiving gifts from the football star, things took a sad turn in his hometown.
People back home were baffled by the instant fame of their local boy. Soon, rumors started going around that he has received a large sum of money from Messi. The demands for extortion followed and was threatened that his whole family will be captured.
Speaking to Bleacher Report, Murtaza's mother Shafiqa Ahmedi said, "When the Taliban came to our place, we escaped from Joguri around 8 PM. We were scared. We were sure the Taliban would ask for Murtaza because the Taliban said before why didn't our son have a photo with the holy Quran, but he had a photo with Messi's jersey."
The Taliban regime who had recently seized control of Afghanistan didn't like the attention the boy was getting all over the world. The threats continued and Murtaza had to even stop going to his school or playing outside his premises.
Speaking to Soccer Stories, Murtaza said, "I miss my school, I cannot go, whenever I wanted to go to school, I thought that someone was following me".
Murtaza's father seemed to have some knowledge of why this was happening to them.
Speaking to Bleacher Report, Mohammad Ahmadi, Murtaza's father said, "When I first saw the boxes, I thought one would have toys for Murtaza and the other dollars, but not a ball and a shirt."
A different world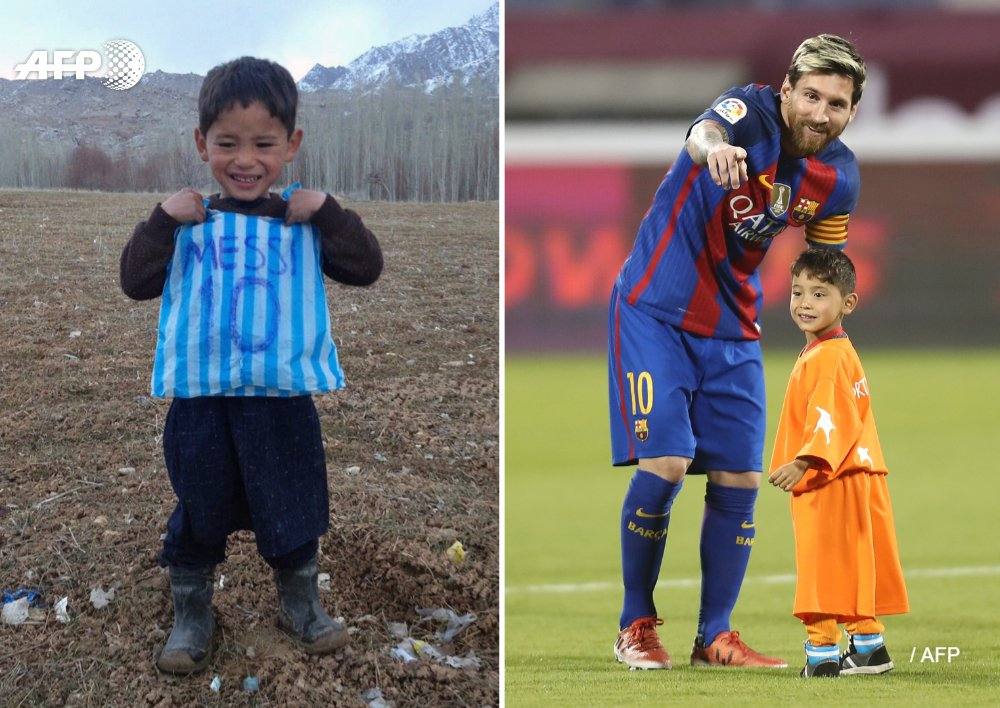 In Afghanistan, donations are key to the economy. If someone is in touch with a foreigner, it is assumed they might receive economic support but this was not the case with Murtaza.
The threat to Murtaza was so immense that the family fled to Pakistan and filed an asylum request.
According to his father, the Spanish embassy was ready to issue visas for them. They were directly trying to contact the Barcelona football club to arrange the details of the meeting. They had promised that they will answer in four to five days.
However, the request was rejected and they had to return to their village.
Life was extremely dangerous back home
Murtaza spoke to Messi and asked him to take him back with him as there are only bombs there but the communication was difficult as neither understood the other's language.
Murtaza's father was disappointed as he thought Messi could have done more for his son.
"We thought that by going to Doha to meet Messi, he would have maybe done like Cristiano Ronaldo, we went to Doha so that Messi could do something for him, but he did nothing for Murtaza", Mohammed Ahmadi, Murtaza's father said.
Cristiano Ronaldo's kindness to a young Syrian refugee-led Murtaza's father to believe he had either helped the kid get asylum by donating a  lot of money but this wasn't the case. 
In the middle of it, all was little Murtaza suffering. Finally, a decision was made and Murtaza was sent to his uncle in Kabul, the capital city of Afghanistan.