If there is one contest to really watch this General Election in 2019, it has to be the contest in Amethi. The leader of opposition Rahul Gandhi will face Smriti Irani, a minister in the outgoing government again. The question everyone is asking, whether Smriti Irani can defeat Rahul Gandhi this time?

History of Political Contest in Amethi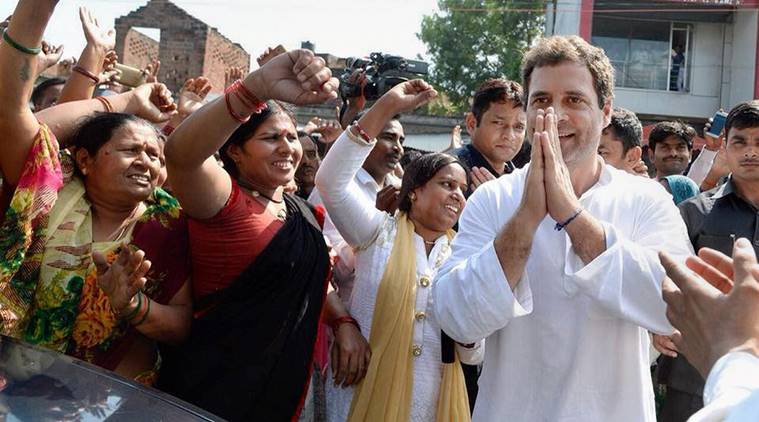 The seat has almost always been held by the Indian National Congress (INC), save for around six years in total for the late 1970s and late 1990s. Rahul Gandhi held the seat for the longest period, from 2004 to present, most recently re-elected in 2014, and the seat had also been held by his mother, father, and uncle.
The only two exceptions when a non-congress candidate was selected have been in 1977–80 when Ravindra Pratap Singh won seat and one other time in 1998-99 when Sanjay Singh from BJP managed to win the seat.

Amethi in General Election 2014
Rahul Gandhi had won the election by over one Lakh votes. What nobody tells you is that his vote share had come down from 71.78% to 46.71% and victory margin from nearly 3.6 Lakhs to one Lakh votes.
However, the BSP was also contesting election from Amethi and it could get around 6.6% votes.
BSP has vacated the seat this time. There in this election it will also be about who can get most of the share of votes that BSP had managed in 2019. A mere 8% vote share is what remained in 2014 between Smriti and Rahul.
Furthermore, the political scenario in Amethi is different now. This time Modi is facing anti-incumbency instead of Congress.

Smriti Irani has Worked Hard in Amethi Since 2014
The BJP says Irani has made nearly 30 trips to Amethi since 2014, a far more than Gandhi has, despite losing the seat.
Before her trip on Friday, she got a train stoppage approved for Jayas in Amethi from railways minister Piyush Goyal for a train.
"I'm sure Rahul does not even know if there was such a train and if there was such a demand," she said. She stopped for almost 30 minutes at a function in Jayas on Friday en route to Amethi to stress upon the move and residents quickly handed her over another demand regarding the train.
Irani immediately got the letter scanned and sent over on the phone to Goyal's staff.
"I have been directly connected with the people of Amethi every month, every week and every day. I'm just a phone call away. People from Amethi visit me at home in Delhi if they need admission to hospitals in Delhi or admissions for their children in schools in Amethi," Irani told ET.

All BJP posters refer to her as the 'Didi' of Amethi.
It is worth noting that BJP has won 4 out of 5 assembly seats in 2017 UP assembly election. It had none in 2014.
However when Rahul won in 2014, congress had only 2 assembly seats in Amethi out of 5.
Big Projects in Amethi by PM Modi
PM Modi with an eye of election 2019 had already announced the launch of a joint venture between India and Russia for the manufacture of AK 203 Kalashnikov assault rifles in Amethi's Ordinance factory.
There are additional projects in pipeline for Amethi. This sure will have an impact this election.
The Fight is Not Easy for Rahul this Time in Amethi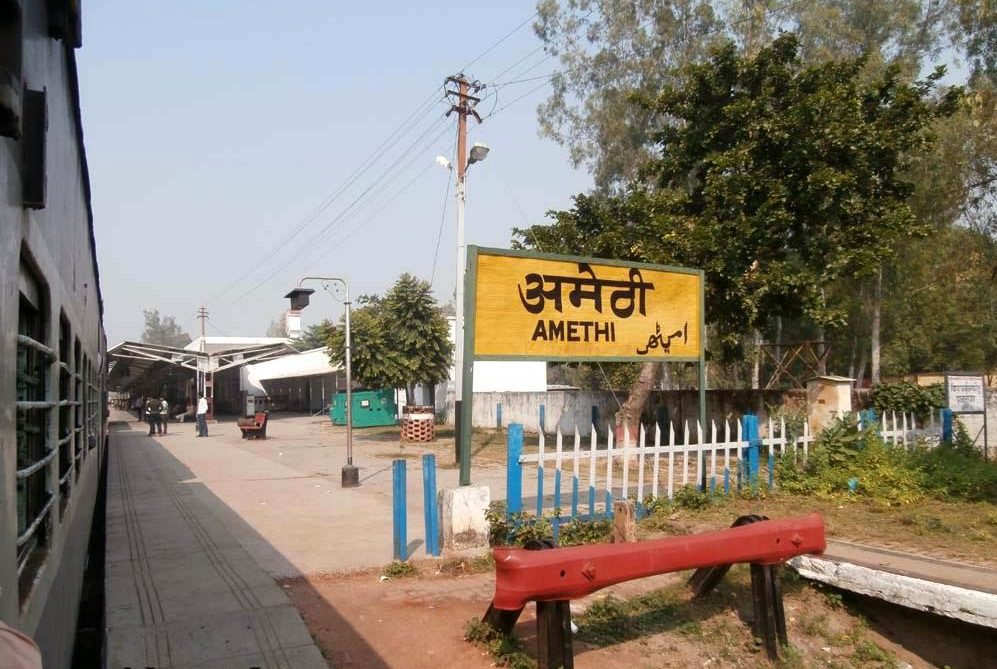 One thing can be certainly be said about the contest between Smriti and Rahul this time in Amethi. This is not going to be easy for Rahul to win the seat.
INC already knows this and this is the reason why Rahul may contest from more seats this General Election.
However Rahul still has an upper hand although by only a slight margin. Anything can happen in a close fight. We will soon know!