The Union Home Ministry headed by Amit Shah is considering the delimiting Assembly constituencies in J&k in Jammu and Kashmir based on the population of the respective regions.
India is now governed by Modi 2.0, a term commonly used to refer to the second term of Narendra Modi government with full majority in the lower house. Modi does not hesitate to take difficult decisions.
However, National Conference leader, Omar Abdullah has come out in protest against it and said that his party will oppose it "tooth and nail".
PDP leader Mehbooba Mufti also opposed the move and said she was "distressed" to hear about the plans.
However, Jammu and Kashmir activist Sushil Pandit said that the move is a "correct decision" by the Central government.
He said, "It is a correct decision. There are around 65,000 people in every Assembly constituency in Jammu, while Kashmir has only 42,000-43,000 people. Based on this, there should be more Assembly seats in Jammu. Also, there should be more seats in Leh and Ladakh."
The move is also certainly going to benefit BJP the ruling party at the center. BJP has good presence in Hindu dominated Jammu while it does not have any support in muslim majority Kashmir.
More seats for Jammu may ensure a J&K state government led by BJP if it manages to get most seats from Jammu and Ladakh, even without winning a single seat in Kashmir
The Home Ministry is seriously planning to appoint a delimitation commission to study the various constituencies and come up with recommendations.
What will delimitation of the J&K assembly constituency mean?
The delimitation may redraw the constituencies based on its respective population and determine the number of seats to be reserved for Scheduled Castes.
The Jammu province has long suffered a regional disparity because of lack of delimitation which will almost certainly increase the number of seats in Jammu.
It will also provide representation to all reserved categories in the assembly, which is missing at the moment
Current constituencies and its structure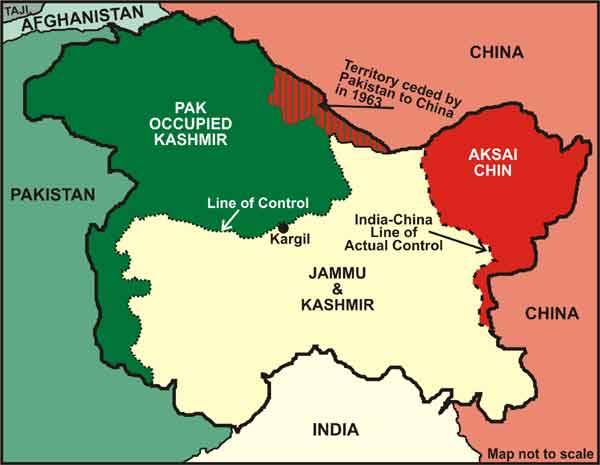 The northernmost state of the country, Jammu and Kashmir, has 87 Assembly constituencies. and none of these seats is reserved. The state also
Spread primarily across the Himalayan mountains, this state is at the center of a border dispute between India, China, and Pakistan. According to data from the Census 2011, of the total area of the state, 78,114 sqkm is under illegal occupation of Pakistan, 5,180 sqkm is illegally handed over by Pakistan to China and 37,555 sqkm is under illegal occupation of China in Leh (Ladakh) district.
The state can be divided into three primary divisions, Jammu, Kashmir, and Ladakh. Jammu and Kashmir has a population of 1,01,43,700. At present the Kashmir valley region has 46 seats, the Jammu region has 37 seats and the Ladakh region has 4 seats.
Soon after assuming the office of Home Minister, Amit Shah, had a closed-door meeting with Governor of Jammu and Kashmir, Satyapal Malik and also Intelligence Bureau Director, Rajiv Jain, and Home Secretary, Rajiv Gauba to discuss the issues of the State.