You mention the world's wealthiest cities, New York, Tokyo, Los Angeles, and London will perhaps come to our mind. However, based on annual gross domestic product (GDP) growth mostly Asian cities – particularly those in India – are powering ahead of other urban economies.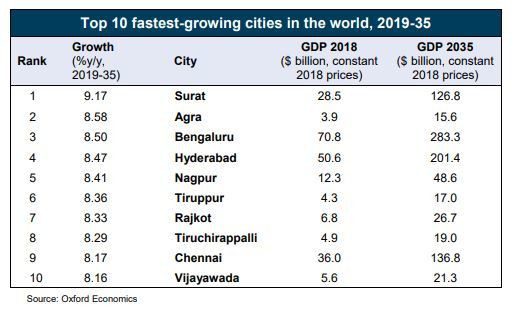 According to research institute Oxford Economics, all the top 10 fastest-growing cities by GDP between 2019 and 2035 will be in India.
Surat will have the fastest economic growth among all cities in the world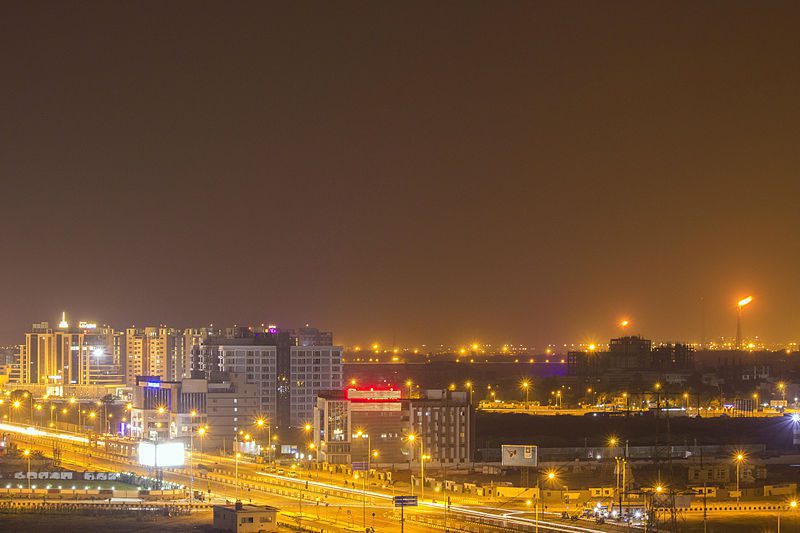 Interestingly, it is Surat, a large city in the northwestern state of Gujarat, that will have the fastest economic growth in the world.
Not many people in India would have named Surat as the fastest growing city in the world there are several factors.
Surat is renowned as a diamond processing and trading center, however, it also has a strong IT sector, says the report, which predicts that the city will see an average annual GDP growth rate of 9.2% from 2019 to 2035.
The second fastest growing city is Agra, the home to Taj Mahal. Agra which will grow by 8.6% year on year.
Bengaluru – known as Silicon Valley of India because of its booming tech and start-up scene, will grow 8.5% year on year by 2035, putting it in third place.
Hyderabad, another Indian tech hub, is in fourth place with 8.47% growth. The southern city is also home to the country's first IKEA store.
Outside of India, Phnom Penh, the Cambodian capital, will see the fastest growth at 8.1%, while Dar es Salaam, a major port city on Tanzania's Indian Ocean coast, will lead African cities with 7.8%.
The study looked at 780 cities and estimated that the world's major urban economies will grow by 2.8% a year.
Its authors say cities will drive the growth of the global economy, which they project will expand by 2.6% per year.
India's dominance of the list of fastest-growing cities illustrates the broader theme of the tipping of economic might from West to East, the authors argue.
No more west dominance on economy very soon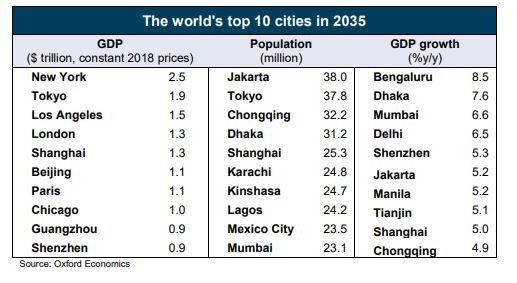 They forecast that as early as 2027, the combined GDP of all Asian cities will exceed that of North American and European cities together. By 2035 it will be 17% higher.
China is leading the charge: it will have four cities – Shanghai, Beijing, Guangzhou and Shenzhen – in the top 10 for GDP in 2035. At present, only Shanghai appears on that list.
Compared to other Chinese cities, Shanghai has a more liberal and free-market economy, along with stronger international business connections, the report says, highlighting that China wants to develop the city into a major pan-Asian financial centre.
Beijing will benefit the most from China's Belt and Road Initiative, while Guangzhou is the clear winner in the Pearl River Delta region, a vast urban area adjacent to the South China Sea with easy access to many of China's main trading partners.