If there is one batsman in the Indian cricket team who is in the form of a lifetime, it has to be Rohit Sharma. He is the highest run scorer in the current world cup 2019, with four hundreds to his name. Yuzvendra Chahal too started off India's campaign on a high by getting four wickets in the team's first game in the edition against South Africa. 
It is quite well known that Chahal and Sharma are also close friends. A demonstration of the same was in play when Chahal posted a picture of his promotional campaign on social media platform Instagram.
The leg-spinner posted a picture of himself while promoting a brand, and captioned the image, "express yourself @cheqmateindia." 
Rohit took this opportunity to point out hilarious interpretation of the picture, "shoes bada lag raha hai terer chehre se." (Shoes look bigger than your face.)
When you look carefully you would realize that actually Rohit his bang on with his observation. Though Chahal is nicely sporting fancy shoes, it does appear a size or two bigger.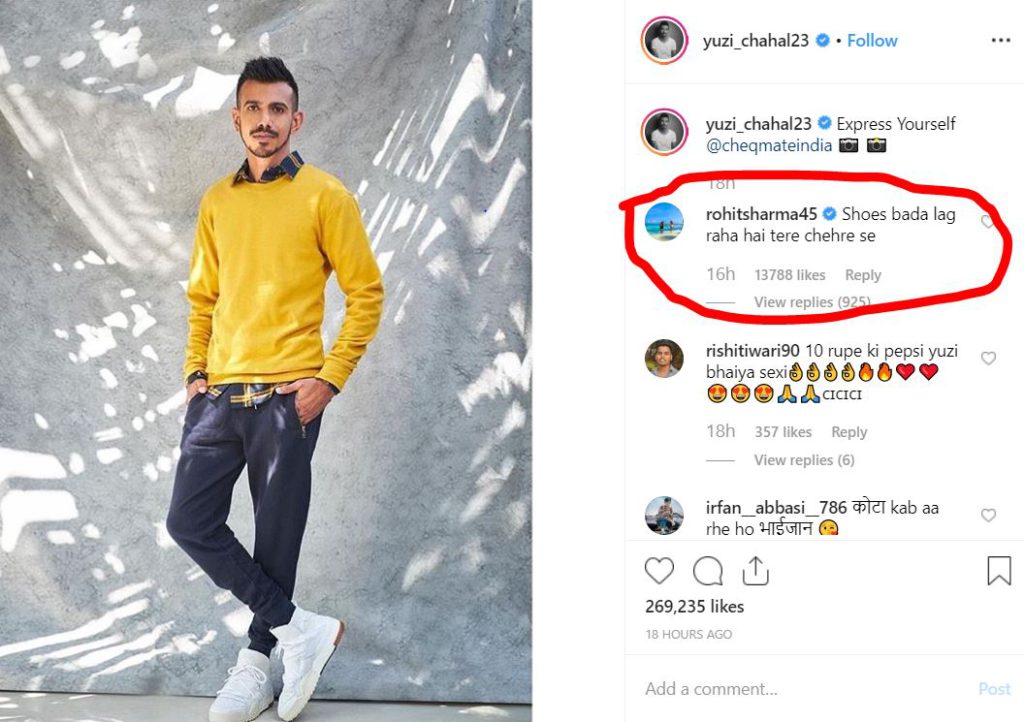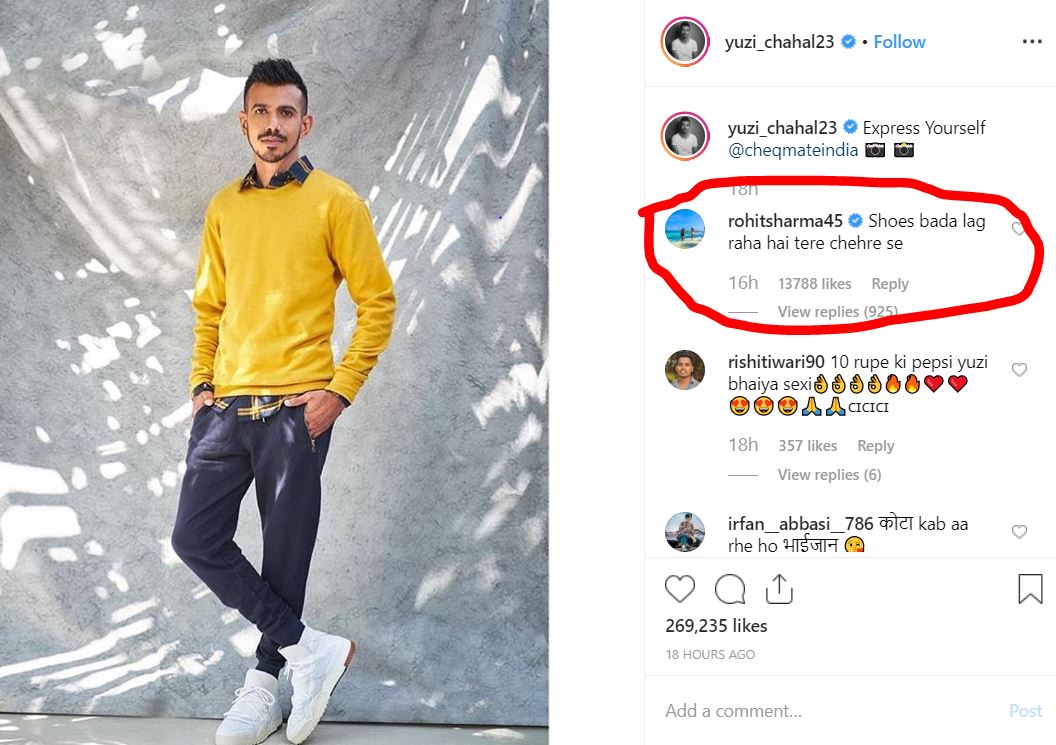 The mere fact that the comment is actually true makes it even funnier.
Earlier Chahal had also trolled Rohit Sharma
Chahal too had earlier trolled Rohit Sharma on his instagram picture.
Chahal had earlier written on this pic "Nice hairstyle Bhaiya, which wax are you using". It is clear that these banters are in good spirit and when it comes to performance on field both are champions in their respective departments.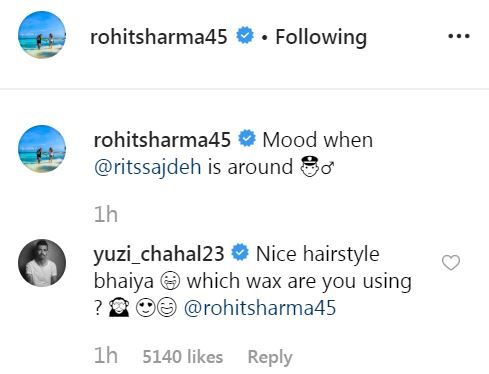 India has qualified for the semifinals of the world cup 2019 and having a relaxing time at the moment. They will take on Sri Lanka in the final match of the group stage in Headingley, Leeds on July 6th. Win in this match can lead India to top the points table position provided that South Africa also defeats Australia in their last encounter.
The semi-finals will take place on the 9th and 11th of July. The first placed team will take on the fourth. While the 2nd placed team will square off with the 3rd. The final of the ICC world cup will be played on 14th July.