Article 370 of the constitution has been revoked by the presidential order of the government of India in a historical step. That divides India into two groups, the majority, which supports the move which includes the people from Jammu and Ladakh region of Jammu and Kashmir. And, the minority- which includes some extra liberals (hard to find) and parts of Kashmir.
The overwhelming majority, if my estimate is correct, more than 80% of India is standing with the government and believes that this could partly solve the Kashmir issue. But what does future after article 370 holds for J&K? We'll have to first look at what has changed.
What were the provisions in Article 370?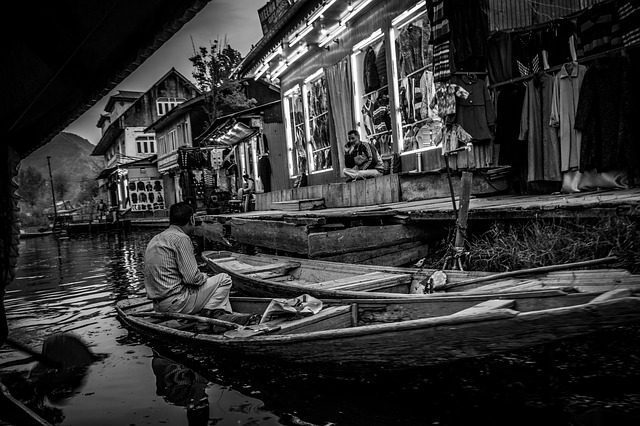 Earlier under the provisions of Article 370 following provisions were applicable. These have essential been ended by the revocation of Article 370 also ending the special status for the state of J&K.
[su_list icon="icon: arrow-right" icon_color="#e32323″]
Indian Parliament needed the Jammu & Kashmir government's approval for applying laws in the state barring the cases of defense, foreign affairs, finance, and communications.  For example, till 1965, J&K had a Sadr-e-Riyasat for governor and prime minister in place of the chief minister.
The law of citizenship, ownership of property, and fundamental rights of the residents of Jammu & Kashmir were different from the residents living in the rest of India.
Under Article 370, citizens from other Indian states could not buy properties in Jammu & Kashmir.
Under Article 370, the Centre has no power to declare financial emergency under Article 360 in the state. It can declare an emergency in the state only in case of war or external aggression. The Union government can therefore not declare emergency on grounds of internal disturbance or imminent danger unless it is made at the request or with the concurrence of the state government.
[/su_list]
What will change now, after Article 370 ends?
Essentially, J&K will become like any other state in India where the Indian Parliament has the prime authority to make laws. People from other states can work and buy a property in J&K without any restrictions.
Most importantly the Indian government has full control on the security matters of the state. Not that they were not in full control through AFSPA (Armed Forces Special Powers Act), but now the local police and administration will be under the full control of the Indian government.
Ladakh and J&K as two union territories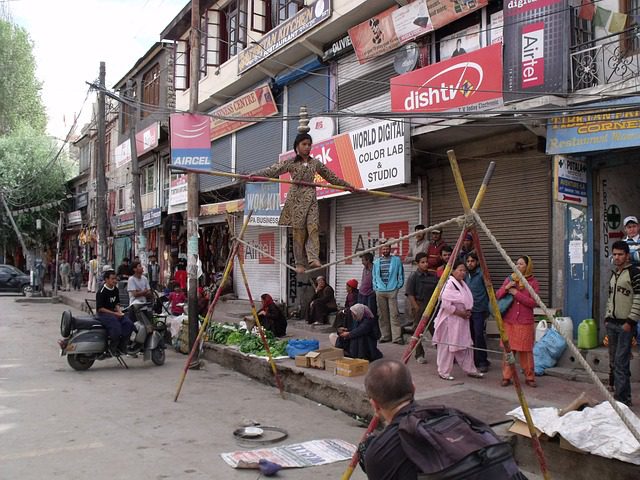 Revocation of Article 370 is not the only step that the Indian government under PM Modi and Home Minister Amit Shah have taken.
The state of J&K is now segregated as two separate union territories. J&K will have state assembly and chief minister whereas Ladakh will be directly under central rule. This step actually gives more control to the central government on J&K compared to any other Indian state. Moreover, it separates the Ladakh which is mostly pro-India barring some parts of Kargil from the so-called 'Kashmir Problem.'
Article 370 discussion has actually clouded this move which is equally important. While J&K will still have a chief minister, but they will have very less say in state matters as happens with other union territories in India which includes Delhi the state capital of India. Other states in India have far more powers and essentially also responsible for maintaining law and order of the state.
Kashmir after Article 370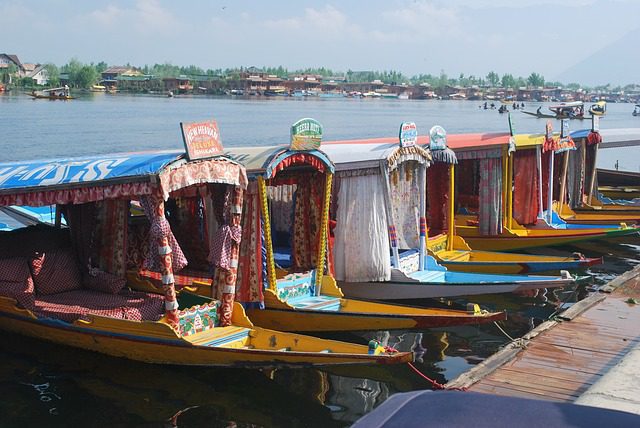 Someone who does an honest assessment on the grounds in Kashmir and J&K as a whole will perhaps agree with the following points. Please note that these are not the assessments of Pak held Kashmir and it may or may not be applicable there.
Most of the Kashmiris I have met or had the opportunity to interact with don't want to be part of the Indian Union. Yes, it is a fact, while J&K as a state used to comprise of three major cultural regions, Jammu and Ladakh want to remain with India. And no, it isn't a couple of southern districts of Kashmir that has this feeling. It is a story of majority Kashmir, even the tourist heavens like Gulmarg and Pahalgam.
Most Kashmiris also don't want to be a part of Pakistan. Yes, you heard me right, all those years of Kashmir cause and ruining their economy seems like a misguided priority for Pakistan. Kashmiris can actually see through the sinister design of Islamic fundamentalism that Pakistan tried to impose on Kashmir. They also know-how badly has it hurt their cause of greater autonomy.
Economic development and prosperity can alleviate their dissent but their resentment due to a series of mistakes by all parties involved, India, Pakistan, and the Kashmiris themselves, are not going anytime soon. A loss of life of a brother, sister, friend or relative can't be reversed by economic prosperity.
The question that lies ahead of us is whether the Kashmir problem including militancy and terrorism can be controlled by the Indian state now that article 370 is revoked? To be honest, it's unpredictable but you can assess the situation in-ground and put forward your assessment.
[su_quote]The simple answer- there is a high probability that the Kashmir issue and militancy will be greatly controlled if the Indian government plays its cards right[/su_quote]
How a peaceful Kashmir is still a possibility
The reasons are very simple. India will have greater control over the state institutions and will be able to subdue the resenting voice within Kashmir. Military strength and security apparatus are in abundance.
Pakistan economically, diplomatically and militarily is at the greatest disparity with India in the history of the two nations. The old formula of fomenting Islamists will only alienate Pakistan further and economically dependent Pakistan is in no position. Furthermore, infiltration from the Pakistani side is much difficult now due to electric fencing along the LoC.
The world is mostly fed up with Islamic terrorism and even a legitimate cause will be seen as acts of terrorism. There are simply no supporters or sympathizers for Kashmiris in the world. Pakistan doesn't want to solve the Kashmir issue either, it had the opportunity during ex Indian PM Atal Bihari Bajpai regime when the military backstabbed the Pakistani and Indian PM and Kargil infiltration took place
Pakistani military apart from the historical tragedies is the biggest obstacle for a peaceful Kashmir but they can do little at this point in time. Had there been no Kashmir issue the army could never enjoy the administrative and financial luxury it enjoys at the moment.
Demographic factors
No matter how much the government keeps silence but a fact known to all observers is that one of the active steps that government of India will take will be to change the demographics of Kashmir with immigration from other states now that they can buy property in the Kashmir valley. This may not happen immediately due to resistance from locals but economics mostly always wins over politics given ample time.
The investment, higher price recovery for property and widespread state administration will definitely help in mixing up Kashmir population and also spread of Kashmiri youth in other parts of India for educational and employment purposes.
The Indian government has a great opportunity for a peaceful Kashmir heaven on earth as we always knew it as. But it is going to take time and concerted effort from the Indian side. They will always have to be careful about Pakistan because they know that they can't afford to have Kashmir problem solved. Because then next India will be coming for their Kashmir if at all it is.