Those who have taken Covishield and Covaxin can receive the nasal vaccine as a heterologous booster dose.
As China is dealing with a fresh Covid surge – which according to a study could mean up to 1 million cases a day – the central government in India and states are taking preventative measures to avoid a similar outbreak in the country.
Health Minister Dr. Mansukh Mandaviya announced that Bharat Biotech nasal vaccine has been approved as a booster dose. Bharat Biotech's intranasal Covid vaccine will be available in private centers and will be introduced on CoWIN on Friday evening.
"The government of India has approved the Nasal vaccine. It will be used as a heterologous booster and will be available first in private hospitals. It will be included in the Covid vaccination program from today," official sources said.
Paving the way for more options for third or precautionary doses in India, Bharat Biotech, which is the manufacturer of Covaxin, will roll out its nasal vaccine as a booster dose.
Bharat biotech's Nasal vaccine, being a needless jab, will be India's first such booster dose. Anyone above the age of 18 years can receive the vaccine. Pricing of the vaccine will be decided soon and it will be made available in government and private facilities.
Presently, Bharat Biotech's Covaxin, Serum Institute's Covishield, and Covovax, Russian Sputnik V, and Biological E Ltd's Corbevax are listed on the CoWin portal.
On September 6, the vaccine maker announced that its iNCOVACC (BBV154), has received approval from the Drugs Controller General of India under Restricted Use in Emergency Situations for ages 18 and above.
The iNCOVACC is a recombinant replication-deficient adenovirus vectored vaccine with a pre-fusion stabilized spike protein. This vaccine candidate was evaluated in phase I, II, and III clinical trials with successful results.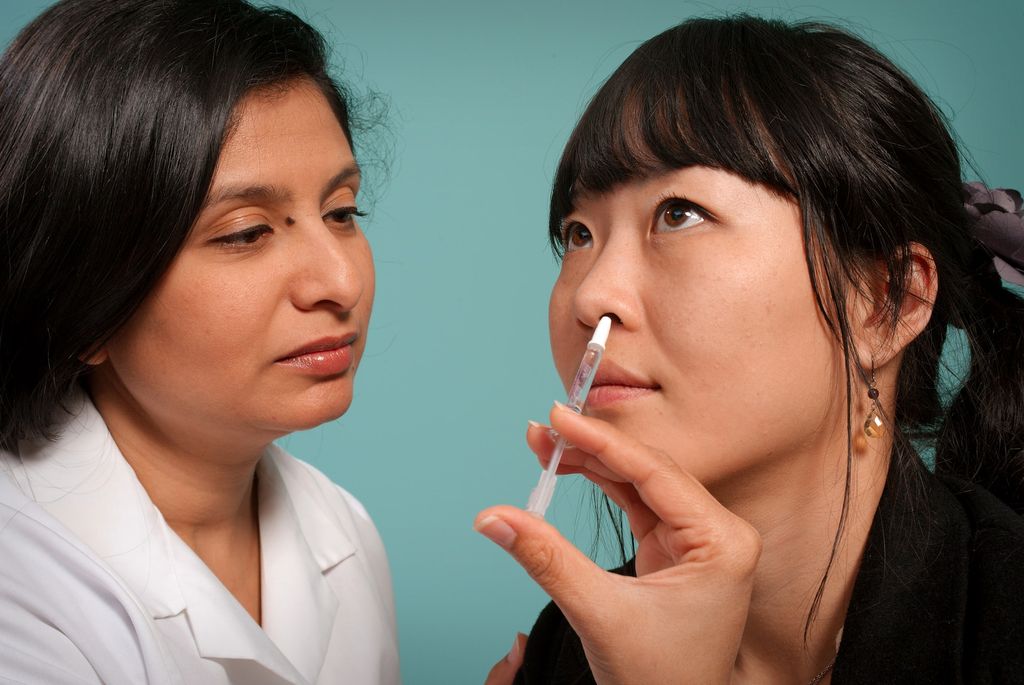 This vaccine has been specifically formulated to allow intranasal delivery through nasal drops. The nasal delivery system has been designed and developed to be cost-effective in low and middle-income countries.
Key information on the nasal vaccine
The two-drop India-made nasal vaccine, iNCOVACC, will be available on the Co-WIN platform this evening.
The vaccine, manufactured by Bharat Biotech, will only be available at private centers for now.
Those who have taken Covishield and Covaxin can take the nasal vaccine as a heterologous booster dose.
In heterologous boosting, a person administered a different vaccine from the one that was used for the primary dose series.
The needle-free vaccine received approval from the Drugs Controller General of India in November for restricted use in an emergency situation.
Genome sequencing – which was also a talking point at the Prime Minister's meeting – is back in focus with the fresh surge in China said to be driven by the BF.7 subvariant of Omicron. It is believed to be one of the most infectious so far, since the outbreak of the virus first in China's Wuhan in 2019.
In Uttar Pradesh, Chief Minister Yogi Adityanath has sought to step up testing and genome sequencing. Delhi Chief Minister Arvind Kejriwal has also urged people not to panic.
Karnataka Health minister K Sudhakar on Thursday informed about an advisory to make masks mandatory "in indoor areas, closed spaces and in areas with air-conditioning". At airports, random testing and heightened screening measures are also expected, the minister said following a meeting with Chief Minister Basavaraj Bommai.
Meanwhile, political controversies linked to the increased caution have already been triggered with the Centre raising objections over the Congress's Bharat Jodo Yatra, which enters Delhi on Saturday.
"This yatra will go to Kashmir. Now, they have come out with a new idea. They wrote me a letter that Covid-19 was spreading, stop the yatra," Rahul Gandhi said in response to the Union Health Minister's letter.
Ministry of Science recognized the vaccine as the 'World's first intra-nasal vaccine for COVID developed by India.' The vaccine has been developed in partnership with Washington University St Louis, which has designed and developed, and evaluated it in preclinical studies for efficacy.
The nasal vaccine — BBV154 — received approval from the Drugs Controller General of India in November for restricted use in an emergency situation for those above 18 as a heterologous booster dose.
Product development related to preclinical safety evaluation, large-scale manufacturing scale-up, formulation, and delivery device development, including human clinical trials, were conducted by Bharat Biotech.
The product development and clinical trials were financed in part by the Government of India through the Department of Biotechnology's, Covid Suraksha program.