India has been having to work really hard to improve its relationship with neighbors as India China border stand-off continues. In this direction, the Foreign Secretary Harsh V. Shringla, who Wednesday ended his two-day trip to Bangladesh that was aimed at resetting relations in the wake of Dhaka warming up to China.
He is also expected to visit other neighboring countries as a part of India's major neighborhood outreach program in the backdrop of Chine influence in the region.
Neighborhood first policy reignited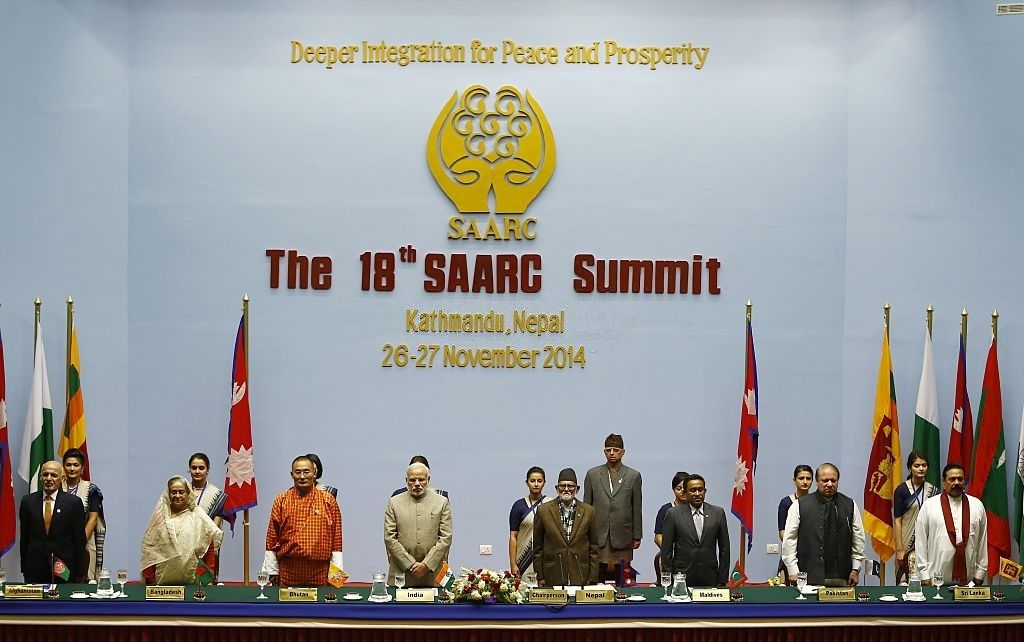 Even before becoming the Prime Minister in 2014, Narendra Modi hinted that his foreign policy will actively focus on improving ties with India's immediate neighbors which he termed as neighborhood first.
The policy seemed to get a downward push in his second term as the PM of India starting 2019. India's relationship with Pakistan has mostly been hostile. However, now Nepal and Bangladesh have looked to get away from India's influence and are embracing China.
With India in a long stand-off at the LAC with China, it had to reassess the relationships with its neighbors.
The 'Neighbourhood First' policy was again highlighted by Prime Minister Narendra Modi in his Independence Day speech in which he stressed "connecting our relations with our neighbors".
On Tuesday, Shringla departed for Bangladesh in the backdrop of an announcement that Bangladesh will soon be receiving $1 billion from China for the Teesta river project.
Earlier this year, Bangladesh asked for Chinese funding to develop nine new projects worth $6.4 billion, which include a seaport, a bridge, and hi-tech parks. 
During his Dhaka trip, Shringla held a "fruitful and excellent meeting" with Bangladesh Prime Minister Sheikh Hasina, who vowed to take the "relationship forward", sources said.
Bangladesh Foreign Minister A.K. Abdul Momen had recently said that Bangladesh-India relations are "blood ties".
Both sides during the foreign secretary's visit drew a comprehensive roadmap in which India outlined some of the key infrastructure projects, which will now be finished in a time-bound manner, sources said.
Push for projects funded by India in Bangladesh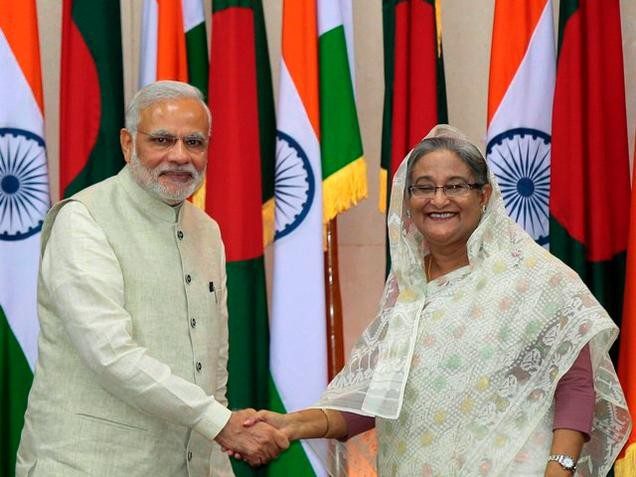 Some of the pending projects in Bangladesh financed by India that are expected to now get a major push are the Akhaura-Agartala rail link, dredging of inland waterways, and construction of India-Bangladesh Friendship Pipeline that are aimed at Bangladesh's development.
An official said that both sides have also accepted to authorize a joint consultative commission at the level of the finance ministers "to be convened virtually soon to oversee the relationship, and especially the ongoing projects".
Furthermore, sources confirm that India is also expected to send the foreign secretary to other neighboring countries, more on the lines of the 2015 'SAARC Yatra' that was performed by External Affairs Minister S. Jaishankar, who was then the foreign secretary.

Security issues, Rohingya refugees
Both parties have reviewed the proposal for air transport bubbles aimed at facilitating business, official, and medical travel, sources said.
Bangladesh has requested India to allow the entry of those who want to visit India on medical grounds. Some of them, the sources said, have valid visas issued by the Indian High Commission in Dhaka but cannot travel owing to the shutting down of borders.
Security-related issues of mutual interest were also discussed, sources added.
Dhaka also once again, sources said, urged India to push the Myanmar government on repatriation of the Rohingya refugees, who are presently residing there.
Bangladesh to get priority if India produces COVID vaccine
On Wednesday, after a meeting with his Bangladeshi counterpart Masud Bin Momen, Shringla said Bangladesh will get "priority" in the Covid-19 vaccine that will be produced in India. "For us, Bangladesh is always a priority country," Shringla told reporters there.
"When the vaccine is produced, it goes without saying that our closest neighbors, friends, partners, and other countries will be part of that," he added.
Last month, India gifted 10 diesel locomotives to Dhaka in line with a commitment that PM Modi had made to Sheikh Hasina during her visit to New Delhi in October 2019.
Ease in declining relationship
Experts, however, said the visit "has some implicit reasons".
"There have been some troubles on both sides in recent times, and probably this sudden visit is an acknowledgment of this situation.
Good thing is that both countries maintain dialogue for the solutions of bilateral problems. Overall, this visit is positive and it may have decreased some of the growing discomforts," said Selim Raihan, professor (economics), Dhaka University and Executive Director, South Asian Network on Economic Modeling.
Raihan added: "India is definitely concerned about the Chinese presence in its neighboring countries.
India's strategy to gain the confidence of its neighboring countries should involve giving high priority to resolve its bilateral issues with each neighboring country."