At least 42 CRPF (Central Reserve Police Force)personnel were killed on Thursday in one of the deadliest terror attacks in Jammu and Kashmir when a Jaish suicide bomber rammed a vehicle carrying over 100 kg of explosives into their bus in Pulwama district. India holds Pakistan responsible for harboring terrorists and withdraws the MFN (Most Favored Nation) status.
While the whole nation seems to be in a state of anger and seeking retaliation what will Modi do now after the terror attack?
WHAT WILL BE PM MODI'S REACTION AFTER THE PULWAMA TERROR ATTACK IN KASHMIR?
Before Pulwama attack, it was the attack in Uri that was called the deadliest attack on security forces in Kashmir. The total number of soldiers killed was 23. Pulwama has seen a toll of 42+ CRPF personnel martyred in the attack. PM Modi reacted by ordering a surgical strike on terror infrastructure inside the Loc (Line Of Control), the de facto border between India and Pakistan.
As expected Modi has promised a strong reaction from India this time. "Terrorists will pay a heavy price." Union Home Minister Rajnath Singh has assured that a strong response will be given to the terror attack.
PM Modi on #PulwamaAttack : The forces behind this act of terrorism & those responsible for it, will be definitely be punished. pic.twitter.com/ucSXnB9BvO

— ANI (@ANI) February 15, 2019
One thing is certain that the promise of punishment to the forces behind the terrorism is something Modi can't back out from considering this is an election year and he is seen as a strong leader who backs his word with action. However, the situation is tricky at this time.
Unlike previous attacks which had perpetrator from across the LoC and Pakistan, this attack has been carried out by a local Kashmiri boy Adil Ahmad Dar. However Pakistan-based militant group Jaish-e-Mohammed claimed responsibility for the attack. Jaishe-e-Mohammed chief Mansoor Azhar is being sheltered in Pakistan. Being an election year and almost the last days of Modi government makes the incident even more critical. Modi can't be seen not to be avenging the death of the CRPF personnel. Meanwhile, the coalition party Shiv Sena demand that the forces should enter Pakistan and kill Mansoor Azhar the chief of Jaishe-e-Muhammed, the terrorist group behind the attack.
This attack on our jawans. Not just pained but angered. I hope we hit them and hit them hard so that they don't dare to enter our territory and even think of targeting our soldiers ever again. The scourge of terrorism must be purged for good, by all nations around the world.

— Aaditya Thackeray (@AUThackeray) February 14, 2019
While it is much easier to say when you are not in control of the decision making for the government. The government knows that such an attack is not practical considering that this will be considered as an act of war by Pakistan. Furthermore, chances of failure of any such covert operation are quite high considering the whole military infrastructure of Pakistan will try to save him. Any failure of such operation will doom the current government.
A surgical strike is also not an option. The element of surprise can work only once and Pakistani military establishment will be well prepared anticipating a reaction from India after the Pulwama incident. Acts like withdrawing MFN status to Pakistan also does not seem to cut the ice with the general population.
ISOLATION OF PAKISTAN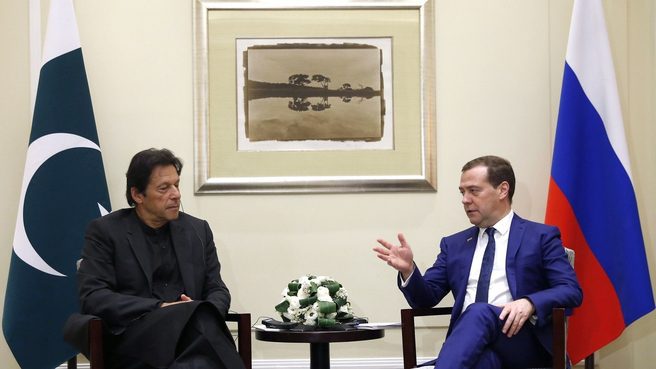 Since the attack on Pathankot India had promised to isolate Pakistan on the world stage and this has worked to some extent. However, it is not easy to completely isolate a country in this global world with vested interests. It is something that even the US is not able to achieve for example in the case of Venezuela. India will, however, continue to put pressure on Pakistan by doing whatever it can to isolate Pakistan in the world stage.
MILITARY OPTIONS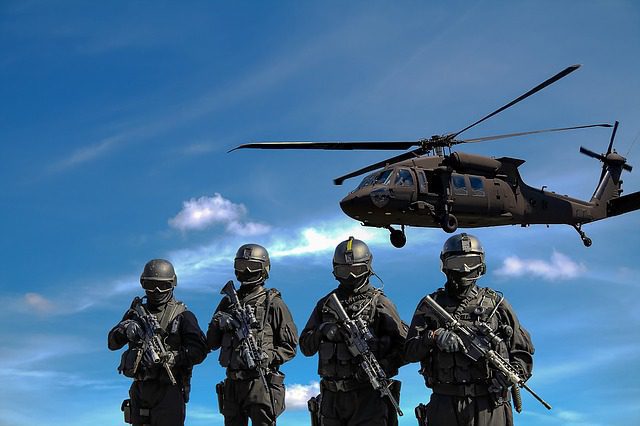 India's only option and the option that can reinforce faith in the general population about the image of PM Modi as a strong leader is the military one. This one is the trickiest of them all, knowing that Pakistan is a nuclear weapon state. The play would be now to be seen if Pakistan has the audacity to use a nuclear weapon in case of limited conflict. The surgical strike was a test to see the same reaction and as it turned out, it is not easy for a failed state like Pakistan to indulge in either a full-scale conflict with a powerful nation like India, nor it is easy for it to go back to the nuclear threat. Modi knows this very well and there is a high probability that there would be a very limited conflict scenario in the coming days.
Defining a limited conflict is also not easy. Who are you going to engage with? Most people will say the terror infrastructure across the LoC. Unlike the armed forces of a nation protecting the border, terrorists do not have visible camps that anyone can locate. It requires a lot of intelligence and even then it is difficult to attack as most of them are situated near the civilian population or armed forces camps. However, with opposition wasting no time in attacking the government in the run-up to the polls, we wonder if Modi will be able to follow up its condemnation of the attack with military retaliation just as in the case of Uri aftermath.
Chances that Modi will just condemn and not act is almost negligible considering the way he has always followed it with action what he has  conveyed in words.
If the past is a predictor of what is to come then it looks that there will be an unprecedented response from Modi in the aftermath of the Pulwama attack. It will come sooner than most expect and it will come through the air is what we can guess. But it will come for sure!