One of the greatest professional football players ever — Edson Arantes do Nascimento commonly known as Pelé has an interesting legacy and a cult status as a legend.
During his World Cup appearances, he scored 12 goals in 14 games. Of the four World Cups, he has played his team Brazil managed to win a whopping three times in the coveted sports event (1958, 1962, 1970).
He was on TIME's list of 100 most influential people of the 20th century a no-ordinary feat for a sports star.
He is regarded as one of the greatest players of all time and labeled "the greatest" by FIFA. Pele was among the most successful and popular sports figures of all time.
His position was inside left forward (striker), with jersey number 10 — he played for Santos Football Club from 1956-1974.
If there ever be a sports personality to write some amazing facts about — he would probably top the list. He has played in more games and scored more career goals than any other soccer player in history.
Here is a list of amazing facts about Pele.
1. Pele is a Brazilian National Treasure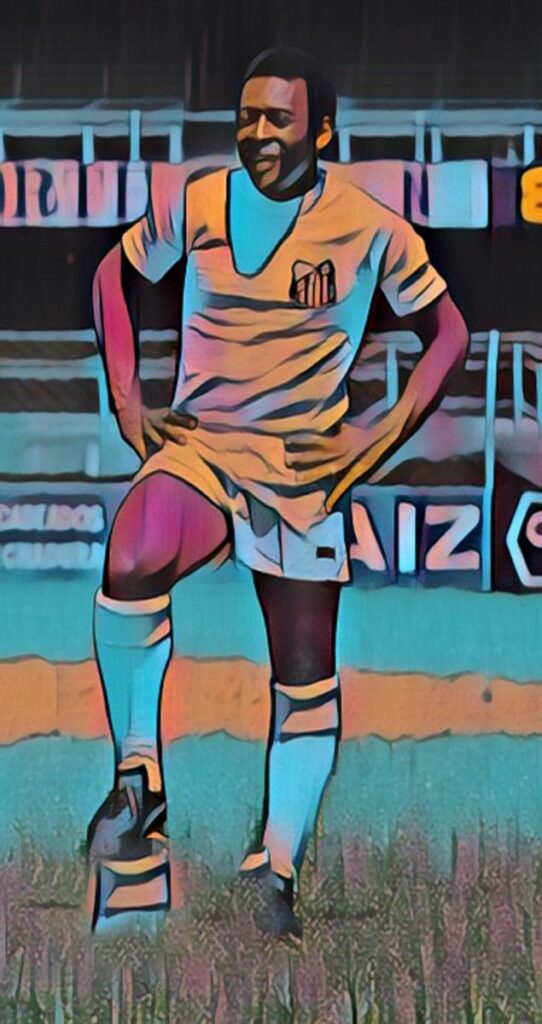 When Pelé led Brazil's national team to their first-ever World Cup win on June 29, 1958, he became an instant sensation. What followed was a list of European clubs such as Real Madrid, Juventus, Inter Milan, and Manchester United began wooing the rising star.
In a rather interesting move to prevent him from being traded to foreign teams, the Brazilian President of the time –Jânio Quadros declared him a national treasure in 1961.
Yet, he was more than satisfied to play for his team Santos and didn't aspire to play outside the country.
Pele is a national hero and idol in his native Brazil. He is very well known for his contributions to soccer across the world and has encouraged thousands, if not millions, of youngsters to play soccer over the years.
2. Pele has scored over 100 hat tricks in football
When a player scores three or more goals in a single match, it is known as a hat trick. While no ordinary feat for any player, Pele could manage to score an incredible 129 hat tricks during his career.
He has been a prolific scorer throughout his career but was never pleased with just one goal. He had 92 three-goal games, 31 four-goal games, and six five-goal games, and once netted eight goals in one single game.
3. Pele's father was a footballer too
Pele was born on 23 October 1940, in Três Corações, Minas Gerais, Brazil. His father was João Ramos do Nascimento (Dondinho) who was also a footballer and his mother was Celeste Arantes. He had two younger siblings.
Pele's father played as a center forward for Atlético Mineiro, Fluminense, and several other small football clubs. Dondinho was not only Pele's father but was his mentor and trainer too.
4. There is a Pele Day that is observed in Brazil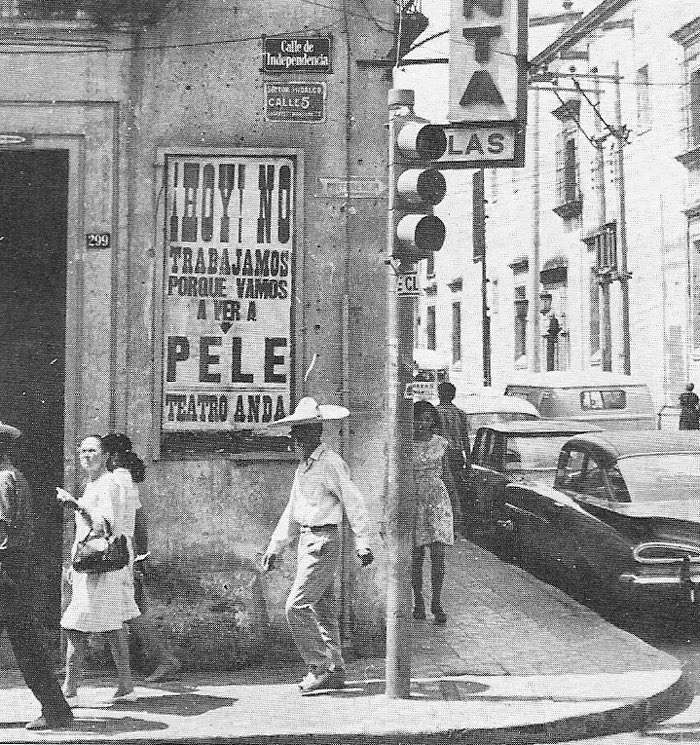 Pelé Day is observed in Santos, Brazil, on November 19 each year, to recognize the date of his 1,000th goal.
Although not a public holiday, most of its Santos citizens celebrate "Pelé Day" – the anniversary of his 1,000th goal. The historical milestone came in 1969, on his 909th game, in a penalty scored in front of a delirious crowd at the iconic Maracanã stadium.
5. He was born into a very poor family
His father, Dondinho, was a soccer player as well but struggled to earn a stable living while playing the sports His family was impoverished, and Pelé had to work in a local tea shop to earn extra money.
To play soccer, Pelé had to get creative and practiced his dribbling skills with a sock stuffed with rags.
Unable to afford shoes, he frequently played barefoot and his friends eventually formed a team called the Shoeless Ones. Later, barefooted games played in vacant lots became known as "pelada," believed to be named after Pelé.
6. He Once Played Indoor Football
In his mid-teens, Pele played indoor football commonly known as Futsal. The game is an association football-based game played on a hard court smaller than a football pitch and is mainly played indoors.
Indoor football had just become popular in Bauru when Pelé began playing it. He was part of the first futsal competition in the region and he played for a team called Radium. Pelé and his team won the first championship and several others.
With the ball on the floor being a lot quicker than football on the grass and players being close together, everyone was required to think faster. Pelé credits futsal for helping him think better on the spot and being a great footballer.
7. He is a Guinness World Record Holder
Pele has two world records, those are the Most Career Goals and the Most World Cup Winners' Medals. He is also still the youngest player to score in a World Cup final.
What's more remarkable is that he is by far the youngest player to win two World Cups. In 1958, Pelé became the youngest player to play in a World Cup final match.
He was only 17 years and 249 days at the time of playing his first match. He scored two goals in that final. He won his second World Cup in 1962 at the age of 21.
He holds the Guinness World Record for the greatest number of goals scored by an individual. Pele scored 1,279 goals from 7 September 1956 to 1 October 1977 in 1,363 games.
8. His First Contract Was 10 Dollars a Month
At 15 years old, Pelé signed his first contract with Santos in 1956, earning just $10 a month. Pele used his pay to buy his mother a gas stove, though their town didn't have piped gas into homes, then.
Years later, he signed a three-year $7 million contract with the New York Cosmos in 1975, making him the highest‐paid team athlete in the world at the time.
In 1961, the Brazilian government designated him as a National Treasure to prevent him from being taken out of the country by international football clubs.
9. Pele Was Knighted by Queen Elizabeth II
Pele was given an honorary knighthood in 1997. He strictly cannot use the title 'Sir' until he becomes a British citizen. As a Brazilian citizen, he was not eligible to receive an actual knighthood.
If he became a Briton, the honorary knighthood would then become a substantive knighthood.
10. He Played Both Sides For a Match Between His Two Teams in His Final Pro Game
In October 1977, Pelé competed in his final professional game in an exhibition match between the New York Cosmos and Santos F.C. at New Jersey's Giants Stadium.
He played the first half of the game for Santos, scoring one goal, and then switched jerseys and played for the Cosmos in the second half. The Cosmos eventually won the match with a final score of 2-1.
Some other interesting facts that are worth mentioning here are his appearances in several movies in the 1970s and 1980s. He composed the soundtrack for the film "Pelé (1977)," as well as other musical pieces.
And last but not least he has been a spokesman for Viagra.