Cities in India are getting more and more polluted, even the smaller towns rank among the most polluted places in the world. In a rapidly developing economy like India, it is going to be worse in short-term if not the long term.
It is important that we keep ourselves and our family safe from the pollution that can cause one of the worst health hazards in the future. Our list of best air purifiers in India as on April 2019 will help you make an informed decision to keep your family safe from pollution
HOW DO AIR PURIFIERS WORK?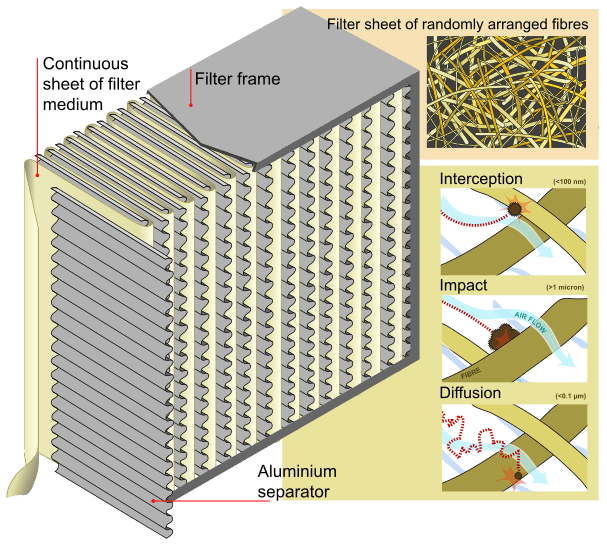 Allergens like smoke, mold spores, pollen, bacteria, viruses, pet dander, and other pollutants damage your lungs and immune system. Unfortunately, you can't see most of them with the naked eye. Air purifiers filter allergens and pollutants that you can see or can't see. To remove these objects, air purifiers typically use filters, electrical attraction, or ozone.
Filters
Air filters utilize fine sieves that filter particles from circulating air. As air flows into the air purifier, the finer the sieve used, the smaller the particles it traps. The more times the air passes through the HEPA filter, the cleaner the air becomes. The room capacity of a HEPA air purifier will determine whether the air cleaner can handle your air purifying needs.
UV light system
In addition to the HEPA filter, some brands offer optional medical grade ultra-violet (UV) light system, used to quickly kill viruses, bacteria, and fungi upon entry into the air purifier.
Electrical Attraction
Electrical attraction is another technology utilized by air purifiers to trap particles. Three types of air cleaners work using electrical attraction: electrostatic precipitating cleaners, electret filters, and negative ion generators. Now let us have a look at Best Air Purifier in India – Top 5 List, April 2019
LIST OF TOP 10 AIR PURIFIERS IN INDIA
1. MI AIR PURIFIER 2S
Some of the top features
Air Purifier Type – Room; Purification method – PET primary filter, Ultra-dense EPA, Activated Carbon

The New Mi Air Purifier 2S comes with OLED display which shows real-time AQI, Temperature and Humidity levels

Coverage area: 400 sq. ft. / 37 sq. mtrs., suitable for bedroom/living room (medium)

Clean Air Delivery Rate (CADR): 310 m3/hr; CADR indicates the volume of purified air (in cubic mtrs) which an air purifier produces every hour

Warranty: 1 year on the product. 

3- layer filtration, removes harmful PM2.5, Cleans air (400 square feet in 10 minutes)

Smart control through Mi Home App and Alexa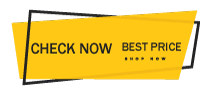 ---
2. 
Honeywell 53-Watt Room Air Purifier
Some of the top features
12 months manufacturer warranty + Register on the brand website to get an extra 2 years warranty

Air Touch A5 indoor air purifier by Honeywell, a well-established brand company. 

Versatile Coverage Area and efficiency – CADR (Clean Air Delivery Rate) – 250 m3/h, offers up to 323 sq. ft. coverage area for a room with 9 feet height – suitable for use in living rooms and bedrooms

Three stages advanced filtration system that removes pollutants with more than 99% efficiency

Washable pre-filter that removes larger dust particles, pet hair/dander, soil etc

Combined filter with High-efficiency HEPA and activated carbon filter that removes any microscopic pollutant and allergens above 0.3 microns including PM2.5 and pollens

It also removes formaldehyde, toxic gases, VOCs & odor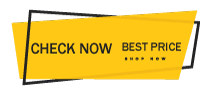 ---
3. 
Philips 3000 Series AC3256/20 60-Watt AeraSense Air Purifier
Some of the top features
Air Purifier Type – Room; Purification method – High-Efficiency Particulate Arrestant (HEPA) filter type

Coverage area: 818 sq. ft. / 76 sq. meters., especially suitable for bedroom/living room (large)

Clean Air Delivery Rate (CADR): 376 m3/hr; CADR indicates the volume of purified air (in cubic meters) which an air purifier produces every hour

Warranty: 2 years on product

Philips – the No. 1 Brand in Air Purifiers in India (Source: Euromonitor International Ltd; Consumer Appliances 2017ED; retail volume sales in units, 2016 data)

Real-time PM2.5 measurement and display with professional-grade air quality sensing technology

Dedicated Special Allergen mode, Ultra Silent sleep mode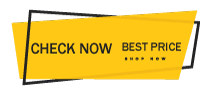 ---
4. 
Dyson Pure Cool Link Tower WiFi-Enabled Air Purifier
Some of the top features
Intelligent Purification; Automatically removes 99.95% of allergens & pollutants as small as PM 0.1 (0.1 microns) including dust, pollen, mold spores, bacteria, pet dander, VOCs and other harmful gases/odors.

Air Multiplier technology and oscillation feature to powerfully project and circulate purified air throughout the room.

Engineered to project and circulate purified air across LARGE spaces. Dual functionality with fan feature along with air purification.

Dyson purifiers have a lower face velocity, unlike some other conventional purifiers. This, along with the high-efficiency VACUUM SEALED 360° Glass HEPA FIlter ensures that harmful ultra-fine pollutants are NOT released back into the room & stay captured in the filter media.

360° Glass HEPA Filter & Tris-coated Activated Carbon Filter. The H-13 Glass HEPA Filter is pleated over 200 times and densely packed with borosilicate microfibres.

Automatically monitors, reacts & purifies. Dyson Link app provides real-time air quality reports and allows you to remotely control your machine from your smartphone. Comes with a remote control that is magnetized for easy docking on top of the machine when required.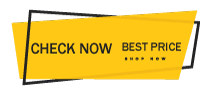 5. 
KENT Aura Room Air Purifier
Some of the top features
Air Purifier Type – Room; Purification method – High-Efficiency Particulate Arrestant (HEPA) filter type

Coverage area: 290 sq. ft. / 27 sq. mtrs., suitable for bedroom/living room (medium)

Clean Air Delivery Rate (CADR): 180 m3/hr; CADR indicates the volume of purified air (in cubic mtrs) which an air purifier produces every hour

1 Year Warranty

Product will be having white background but design color may vary as per availibility

Proven HEPA (High Efficiency Particulate Arrestor) dust collection technology for trapping harmful pollutants from air; Specially treated carbon filter with specially sized pallets for better adsorption properties for odor/foul smell, oxides of Sulphide and Nitrogen, dust, cigarette smoke etc

Inbuilt ionizer to improve the air quality and refreshing air in the room; One touch Child lock feature for safety purposes
Summary
Reviewer
Review Date
Reviewed Item
Best Air Purifiers in India
Author Rating