The significance of Ram Navami
Ram Navami is a spring Hindu festival that celebrates the birth of the god Rama to King Dasharatha and Queen Kausalya in Ayodhya. It is observed on the ninth and last day of Chaitra Navratri.
Ram Navami marks the arrival of Lord Vishnu's seventh avatar, Rama on earth. The day generally falls in the Gregorian months of March or April, every year. Though the festival is specifically important to the Vaishnavite tradition of Hinduism, Rama is worshipped all across the world by a lot of devotees on this day.
While many Vaishnava Hindus pay a customary visit temples on this day, others worship at home where idols of infant Rama are bathed and clothed and are then placed in a cradle.
The ceremony is accompanied by Rama Katha recitals (stories of Rama), or bhajan or kirtan (a religious song). A lot of devotees also observe fast on this auspicious day.
Rituals and Celebrations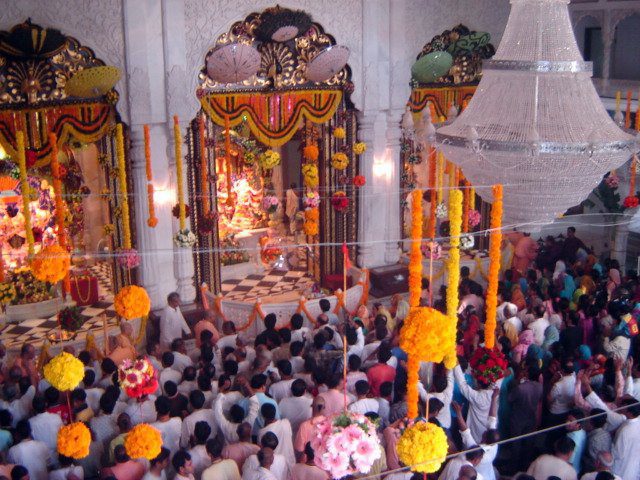 The ritual starts with the house cleaning on Ram Navami, followed by decorations. Also dfferings of fruit and flowers are placed on the family puja sthan (worship place) and after an early bath, prayers are recited.
The youngest female member of the household leads the puja (prayers) by applying a red tilak (mark) to all the other members of the family before everyone joins together in worship.
An idol or picture of Lord Rama is placed in a covered cradle, which is mostly a Ram at his infancy. At noon the covering is removed and Prasad (special sacred puja food) is offered to Rama, after which it is shared amongst the congregation.
There is also a tradition of fasting. Some people don't eat certain foods, particularly things like onions, garlic, some spices and wheat products. Some other do not eat anything at all..
The festival is a focal point for moral elevation and righteousness with a spirit of being charitable to others.
Places where Ram Navami is celebrated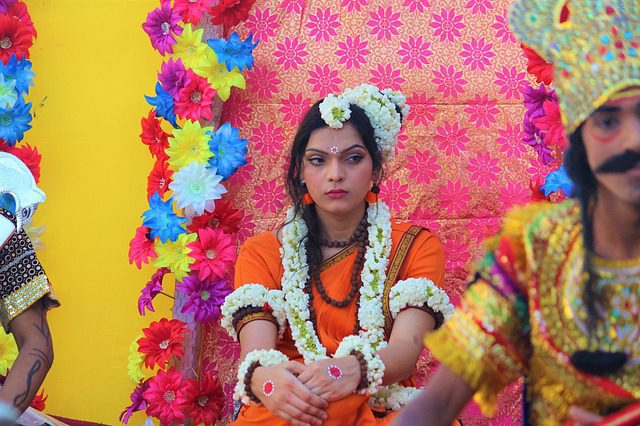 The Ram Navami is celebrated all across India. However there are few places that are renowned for their specific rituals, overall congregation and spirit.
The important celebrations on this day take place at Ayodhya and Sita Samahit Sthal (Uttar Pradesh), Sitamarhi (Bihar) Janakpurdham (Nepal), Bhadrachalam (Telangana), Kodandarama Temple, Vontimitta (Andhra Pradesh) and Rameswaram (Tamil Nadu).
Rathayatras, the chariot processions, also known as Shobha yatras of Rama, Sita, his brother Lakshmana and Hanuman, are taken out at several places.